Customized Your Facebook Welcome Page With Creating New Improved HTML Page Free Of Cost.
Facebook is known for its uniformity. You can post all sorts of content, but the actual design and layout of your profile is the same as everyone else's.
You've probably seen custom Fan Pages like those of Best Buy
,
Victoria's Secret
or
Pepsi
. When you land there, you start on what is essentially a mini website within Facebook, instead of the Page's wall or feed.
These are often used to promote deals, call attention to new products, or simply welcome visitors with an attractive branded splash page. Anyone with a Fan Page can create one, FREE!
The Facebook Official page designers have done all the hard work for you. The Page builder lets you design and customize your own Facebook landing business pages in minutes—and you don't need any technical or design skills.
Fast free and easy, Facebook page designs You can add your own photos, embed video, change the fonts and text and show your products in a whole new light. Making a Facebook business page couldn't be easier with Page builder as your tool. Our professionally designed templates let you create a Facebook page in just a few simple steps.
Create awesome pages at the click of a mouse To make your free Facebook pages just click the 'Create Page' button. Once you're done, Page builder will upload your new business Facebook page instantly. Get started with the free facebook page creator
iWipa
Wild Fire App
Check This Out
Check This Out
Static HTML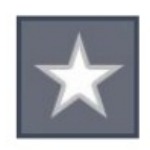 Check This Out