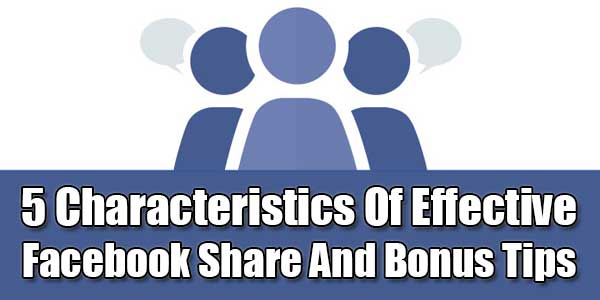 We cannot deny the fact that social media has been and will always be a part of our lives. One of the most famous applications used by almost all the people around the world to connect with each other is Facebook. People are so addicted to Facebook that they can't get their hands off their phones all day. Due to its popularity, many business owners and entrepreneurs take advantage of Facebook to promote and advertise their products and services. However, not all of them succeed in their marketing campaign. There are tactics that can and must be done in order to catch your target audience's attention on Facebook.
We listed some of the most effective Facebook tactics below!
Effective Facebook Tactics To Catch Your Audience's Attention!
1.) Do Some Research:
Gathering some information from different sources can give you ideas on new trends, what's hot/ what's not, and what the audience would like to read. Doing some research can help you out in knowing people's interests.
2.) Hashtags:
Putting hashtags on your posts are helpful for someone who would like to know what other people think about certain things or issues. When you click on hashtags, it will lead you to different posts from people around the world. It will show you what the latest gossips are. When putting hashtags on posts, one must be careful and think first on what they're for. There are times that it is unnecessary to put them.
3.) Express Feelings Through Emoticons:
Using emoticons can put some spice on your posts and make it more engaging. There are proper emoticons to be used for different posts. They are used to know how you feel about what you are posting and make the audience feel what you are feeling.
4.) Questions At The End:
Asking questions at the end of your post can make people respond and share what they think and what they feel after reading it. People have a different opinion on different kinds of stuff. There are people who will love it, hate it, agree with it, or disagree with it. This tactic is effective since it may start a debate or an argument which can make the post viral.
5.) Pictures:
Even just posting a picture without any text is a good tactic to catch people's attention. Pictures have meanings. By just looking at a picture, people can understand what the post is trying to say. It is better than writing long paragraphs, which no one would like to read.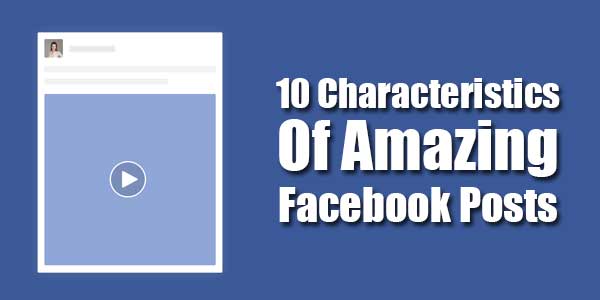 [Bonus: Content]

 – 10 Characteristics Of Amazing Facebook Posts:
1.) Short And Direct To The Point:
Not everyone makes an effort to read long posts. The shorter it is, the better. Just by using few words or a sentence, the people can get the message already. No need for further explanation. Just a summarization of your entire post in a sentence or two.
2.) Questions And Call-To-Actions:
Asking questions at the end of your post will create a relationship between you and the reader. People will give their opinions about what you are trying to advertise or promote. You and your audience will be able to communicate through this. Integrating call-to-actions or CTAs also guide the readers what you want them to do, may it be to subscribe, like, comment, or share your post.
3.) Large Picture:
Who doesn't love to look at pictures? The bigger the picture, the interesting it gets. Choose an image that will catch your audience's attention right away. If the image looks good, people will get interested and read your post. Then, they will start inquiring and asking more questions about your products or services.
4.) Business-Related:
When running a business on Facebook, you don't get to post anything. Most of it must be related to your business. Avoid posting personal stuff. You can post a few videos and informative articles, but they should be, one way or another, related to your business.
5.) Relevant To The Current Happenings:
Your posts must also relate to the everyday situations and current or seasonal events. Like when it is the Christmas season, products must be also related to it. Usually, people look for products which are intended for the current or upcoming season.
6.) Be Updated:
Posting every day will keep your fans updated on what is new. They must know that you are always active and respond on time. Also, limit your posts every day; two posts a day is enough.
7.) Bring Back Old Memories:
Your posts on Facebook must also make them reminisce their past. Make them feel that old memories are coming back. Post stuff that will make their body hair stand and make the goosebumps come out.
8.) Suitable For Most Audience:
Your Facebook posts must also relate to most people of different ages. Do not just target one group of people on Facebook unless the product you are promoting is just intended for this certain age. If possible, make everyone take advantage of what you are selling.
9.) Simple As Possible:
Sell a product that is easy to use. Most people would love to buy products that have simple instructions to follow.
10.) The Feeling Of Satisfaction:
Even when people are just browsing your page, make them feel satisfied with what you are selling. By just looking at your posts, the feeling of satisfaction must already be there. Who knows, they might just directly search for your page whenever they decided to make a purchase.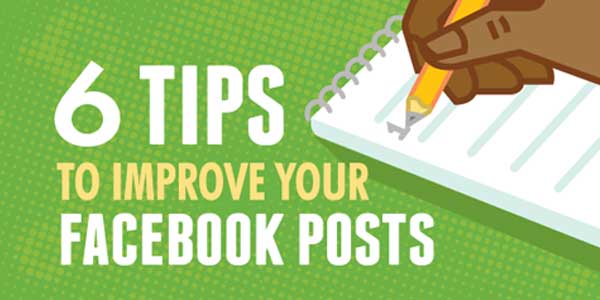 [Bonus: Content] – 

6 Tips To Improve Your Facebook Posts:

To improve your posts, one must put these in mind:
1.) Make A Plan:
Always start with a plan before posting anything. Think first about what you want to share with everyone. Create a topic and under it must be the subtopics you think your readers would like to ask and know more.
2.) Make Catchy Headlines/ Titles:
This will make the readers be interested and go through your entire post. When using Facebook, people will just keep scrolling down and down. They will not go through everything they see. So, for them to read your post, make a title that will simply grab their attention.
3.) Study:
Before posting anything, you must study what you are trying to post. You must have great knowledge about your post since people would try to ask questions. You must be ready for it. You must choose the proper words, images, and content to post.
4.) Branding:
There are a lot of ways to promote your brand and make a mark on social media. Using your business name or product name on your hashtags is helpful. Another way is by creating your own motto. So, when people hear your motto, they will remember your brand.
5.) Create The Perfect Body:
The body of your post also matters. In order to create the perfect body, do lots of research and gather up some ideas. However, you must use your own words and must have a legit idea that is based on facts or credible sources like studies and statistics.
6.) Schedule Your Posts:
You must know when to post on Facebook. There are certain days and time when a lot of users are active. Know when your target audience is usually online. For example, if your target audience is students, then they are not allowed to use their phones or PC during class hours or weekdays. So better schedule your post on a weekend for them to read it.
There are a lot of ways to create great Facebook posts. Through this, people from around the world can interact with one another. Every word of your post matters. Follow these tips and big opportunities will come chasing after you.