Have you recently setup a WooCommerce store? If yes, then you would be definitely bothered about extending its reach on a global scale. Well, there is a wide collection of WooCommerce plugins which can be installed into a WooCommerce store for adding new functionality into the online shop.
Time and now, the WordPress community has been offering free solutions that have eased the lives of WooCommerce store owners. In fact, it is interesting to know that the WordPress.org plugins repository is serving as the home to nearly 1000+ plugins that have been specially designed for the WooCommerce powered e-stores. Continue reading this post to learn about 10 amazing WooCommerce plugins that are surely going to serve as a great real gems for your WooCommerce shop; allowing it to grow in terms of accessibility and performance.

If your WooCommerce website requires a simple yet powerful booking system, then WooCommerce Appointment Booking plugin is for you. Specially designed for websites belonging to lawyers, doctors, instructors, stylists, consultants etc'; this WooCommerce plugin enables the website owner to schedule his/he time and data with multiple clients via the internet. Available at a price of $19, WooCommerce Appointment Booking plugin comes with a seamless admin panel, integration with multiple payment gateways like PayPal, Skrill and Strike.


UltimateWoo plugin is available in the free and Pro versions. While the free version includes 13 WooCommerce extensions, the Pro version comes loaded with a whopping 47+ WooCommerce extensions. Some of the finest modules available with UltimateWoo include: Shipment Tracking, Checkout Fields Editor, Tab Manager and many more.

Available at a marginal price of $26, the WooCommerce Dynamic Pricing & Discounts plugin allows you to manage product pricing rules as well as shopping cart discounts. With this plugin, you are free to control all the rules that apply to the product discounts. Plus, the five unique quantity calculation methods enable you to identify the pricing tier easily. You can grab the flexibility of displaying the pricing tale in a modal or inline.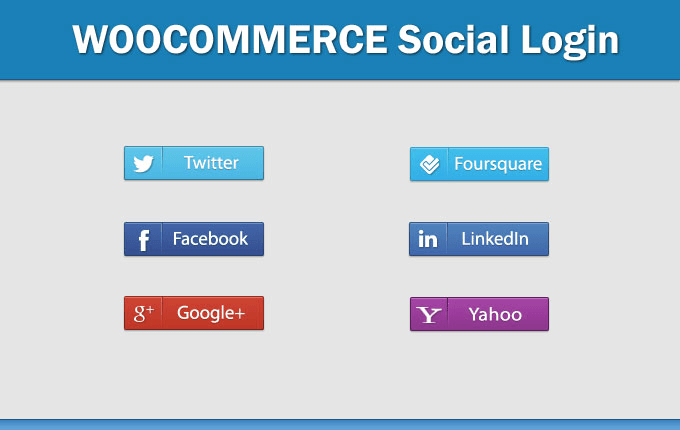 WooCommerce Social Login is a plugin that enables the e-store users to login and checkout via different social networks like Twitter, Facebook, LinkedIn, Windows Live, Google, Instagram etc. Some of the high-end features available with this WooCommerce plugin include:  a clean and user-friendly admin UI, flexibility to view the count of sign-ups for every social network, ability to set a custom redirect URL, flexibility to generate Pie graph for the Social Networks Register Percentage and many more.
5.) WooCommerce Trending Products:

Available at an affordable price of $15, WooCommerce Trending Products is a plugin which enables you to display all the trending/latest products that are available on your WooCommerce store. Backed by a range of admin settings, the WooCommerce Trending Products plugin can be used for displaying products as per different categories like: Most Viewed products, Highest sold products, On sale products and many more.

Installing the WooCommerce Subscriptions plugin into your website will offer you the convenience of collecting recurring payments for a specific type of product/service. You can use the plugin for setting up payments that need to collected on a daily, weekly, monthly or yearly basis. Plus, the website users are rendered an easy means of managing their individual subscriptions using their account page. Some of the most impressive features available with WooCommerce Subscriptions plugin include: free trials and sign up fees, Manual or Automatic Renewals, Synchronized payments, Subscription coupons and many more.

Woo Slider is an easy-to-use WooCommerce plugin that allows you to create woo commerce product carousel list with the flexibility of adding extra fields for products wherein you can insert the URL of product description videos. You can use the Woo Slider plugin for displaying videos, gallery or even a single image. Plus, you can even choose as to which part of the product detail(for eg: price, rating etc.) should be shown and which one should be hidden from the website visitor. The convenience of saving the sliders in the form of posts, followed by using them anywhere you want is what makes Woo Slider an effective plugin for different types of WooCommerce websites.

WooCommerce Orders Exporter plugin can be purchased at a price of $16 and used for exporting all your orders filtering on the basis of customer, price, date, order status, product and product category. Compatible with all WooCommerce versions including WooCommerce 2.4.x, WooCommerce 2.3.x and WooCommerce 2.2.x etc. WooCommerce Orders Exporters plugin offers you the flexibility of choosing the order infos that need to be exported.

Emails are indeed the best tools for marketing your products/services and generating maximum leads. Well, to stay connected with the first-time buyers; you'd probably want to send follow up emails that can remind the buyer about returning back to your store for making more purchases. It is here that WooCommerce Follow Up Emails plugin comes to your help. You can install it on your website to set up fully-customizable emails that need to be fired at a particular point of time after the customer has purchased a product/service from your e-store.

Extra Options WooCommerce plugin is a simple-to-use plugin that allows you to customize your product pages via 14 different input field types. Backed by a simple admin panel, this plugin is loaded with stunning features including image cropping, custom validate messages, Aviary editing add-on, bulk & discount price, translation read, conditional logic and many more.
Wrapping Up:
So, the WooCommerce e-commerce plugins listed above are thoroughly capable of enabling you to customize your WooCommerce store for optimal use experience. Choose the most suitable ones and see your store succeed with each passing day.