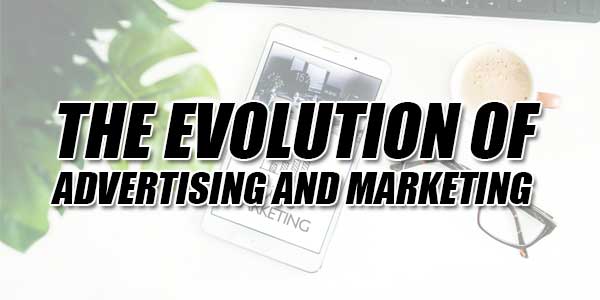 For as long as there has been commerce, there has been advertising. From shouting out your prices and lists of your wares to posting giant billboards, advertising is continually evolving. The current evolution is that of digital marketing and it will change the way you think of marketing forever. Advertising is one of the most important aspects of any business and in today's society, the digital world is where business owners and marketing teams thrive. Gone is the world where businesses rely on window signs, billboards, and mailers. We now live in a world where advertising is best directed to outlets such as social media, search engine results, blogging, websites, and pay-per-click ads.
It may seem like comparing digital media marketing to older methods is like comparing apples to oranges, or worse, pineapples to cotton balls. However, there are quite a few parallels between the old and the new that may not be obvious at first glance. When you look closely at the evolution of advertising, it becomes clearer that for every marketing method that has been used over the last fifty (50) years, there is a digital media marketing equivalent. Here is a short list of examples paralleling the old and the new.
Social Media Advertising:
Consider the method of word of mouth. This method relies solely on one customer telling their friends, who, in turn, become customers and then tell other friends. This would continue until the business had a good customer base. Social media marketing is essentially the same thing. With social media campaigns, the goal is to get a handful of people to see the ad and share it with their friends. Those friends will then share the ad with more friends and so on. Many social media sites make this easy for marketing teams by providing paid ad opportunities, special business profiles, and direct messaging.
Blogging Business:
Blogging is another current method of word of mouth. This technique is best utilized in two ways. The first way is for the business to have its own blog where news, promotions, and other things can be posted. This is also a great outlet for businesses to be able to connect with their clients/customers. The second way blogging is best utilized as a marketing outlet is to connect with personal bloggers that are willing to either review a product or service or make advertising posts for a business promoting a specific aspect such as a sale.
Digital Marketing:
How about the classic billboards? How could there possibly be a digital equivalent? There are actually a couple of different digital marketing methods that easily parallel the billboard. The first one of these is the banner ad. A banner ad can be found in a multitude of places within the digital world. This includes social media sites, websites, even the margins of search engine results. These ads are literally banners that appear in various places with the company's information and generally a sale of some sort. Another digital marketing parallel to the billboard is a pay-per-click (PPC) ad.
Pay Per Click:
What exactly is a PPC ad? I am certain that you have performed a search on your favorite search engine and noticed one or two links at the top of the page that say something along the lines of "advertisement". It may also say "ad", "paid post", or something similar. Regardless, these links are more than likely a PPC ad. Pay-per-click simply means that the business that posted the ad only has to pay a fee when the link is clicked. If an internet user bypasses that link for one lower down the line, the company is not required to pay for the ad showing at the top of the list. This type of ad parallels a billboard in that it is seen by many people every time they look in a certain place and call for that person to take a look at that business.
Email Marketing:
The next method to consider is the mailers that businesses of all types would send out to both current and potential customers advertising an aspect of the business. It could be a sale, a coupon, a new product being offered, or a new service/feature. The digital parallel to this antiquated method is email newsletters, member rewards, or any type of advertisement sent in email form. Most businesses have an email mailing list that takes the place of the snail mail address list that once reigned. In addition to this newsletter style email marketing program, many marketing professionals also utilize a special promotions email list. The difference between this and the newsletter email is that the newsletter is just that a newsletter. This often includes a large array of news; everything from new promotions to the employee of the month. The special promotions email, on the other hand, only contains new sales, coupons, and other promotional news.
Store Limited Sale:
Another marketing parallel that is worth consideration is that of online-only promotions and in-store limited time sales. Once, a fabulous marketing technique was to offer a special promotion for a very short time, say an hour or two, and only advertising in the store on the days leading up to the sale. The digital equivalent of this is an online only sale or special event. For these promotions, a store or other business will have a limited time event where customers can access savings by going to that businesses website and making purchases there. This may be a coupon code for a specified percentage off of the total purchase. It could also be free shipping or a free item with a purchase. There are a multitude of possibilities.
Listed here is a mere handful of marketing techniques used throughout recent decades and the ways that they parallel the current digital methods. Without evolving with new technologies and advertising methods, many businesses would flounder and fade away. Without a doubt, advertising and marketing is a huge part of any company's lifeblood. If no one knows that a business exists, no one has the option of becoming a customer. To learn more about digital marketing and how it can work for your company, visit a digital marketing company such as onpointinternetmarketing.com today!