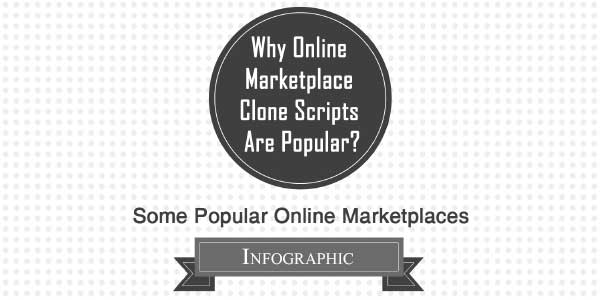 An online marketplace clone script is the replica of functionality, designs and business architecture of existing eCommerce websites and mobile applications.
Now the question arises why clone script. The answer is much simpler and convincing. A clone script can be easily customized according to the requirements of your business and yours. You might be wanting to create a service oriented eCommerce business, but inspired with the designs and architecture of the website of any product based company, then a clone script avails this to you.
If you have fewer budgets to build your website, clone script is the solution. Because developing a website from scratch costs quite a lot more than to modify a clone script. So a clone script is cost effective. It also saves time to develop due to existing templates of most of the functionality.
A clone script allows you to add new features that fit for your business. You are also allowed to eliminate any feature that doesn't belong to your need. Such facilities can only be availed in a clone script. Developing an eCommerce website needs to integrate a Content Management System, which costs a lot and takes more time, which is available as pre-integrated with a clone script. If you have any existing code and you want to integrate the clone script with your code then it is only possible with clone script.
There are 150+ clones are available in the market that you can find on a variety of prices and variation in services. And there are also some successful clones of popular websites which were later acquired by the original ones. Cloned scripts are flexible, scalable and customizable and that is the reason of being popular of the online marketplace clone script. In the below infographic, you will find more interesting information.

This Infograph is shared here after legal permission from Clone Shope