Promotion is something that you absolutely have to do no matter what e-business you run. You have to continuously get your name out there so that people will know that you have the products and services that they need. The following are some tips that can help you to promote your business and keep the flow of commerce coming your way.
Hire A Search Engine Optimization Company:
Search engine optimization companies can do great wonders for your business. These companies specialize in tactics and strategies that increase your SEO performance, making  your name more magnetic and visible on Google, which is the largest search engine that exists today. They may use smart keyword implementation, link building and other strategies that will bump up the quality of your site and bring people to your page to make purchases. SEO specialists have many attractive packages from which you may choose the best product for yourself. Some companies that specialize in WordPress hosting also help to improve the SEO for your company. The company that you choose may be very willing to work with whatever budget you have set.
Create A Viral Video:
Videos are becoming the wave of the future. They are extremely effective for bringing people to business products and services because they are quick, eye-catching and full of information. If you make the right video, it can go viral, which means that millions of people will view it. All those people who enjoyed the video will have your ecommerce information. Try hiring a professional video creation company that can really bring your vision to life and make it capture customers in 60 seconds or less. It may be the best investment that you've ever made in your life.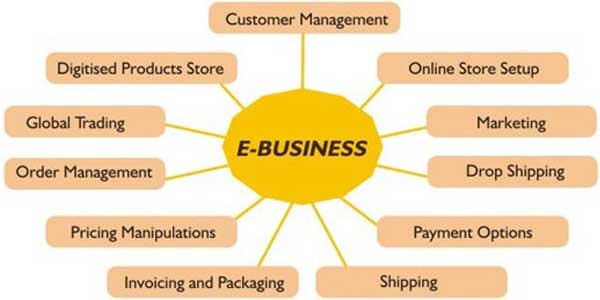 Self-Advertise Through Trade Shows:
You could sign up to participate in a trade show. You'll have the opportunity to set up a table and showcase your products and services. Furthermore, you'll have the chance to pass out flyers or business cards that will entice prospects to visit your page.
Get Web Hosting For Your Site:
The hosting that you buy for your site can make a difference in your visibility. Some hosting companies have special services that you can buy in addition to what you already have. The agents may make an extra effort to get your website seen by tweaking a few things for you. Talk with one of the representatives before you sign up and see what they have to offer in terms of promotions. You may be surprised to find that they have an amazing package available for you.
Use Social Media:
Social media sites are some of the best sales and promotions tools you can use. In just one second, you can Tweet or post something that entices your network of friends and followers to click on your site.
Try Pay-Per-Click:
Pay-per-click is another idea that may work for you. You can pay to have advertisements pop up when people search relevant keywords. PPC accounts usually will not charge you until you actually get clicks. It may be a very cost-effective way for you to get some business.
Now you know a few things that can boost your traffic and your success. You can get ahead of the competition by using some of the tips as mentioned above. You and your business can become winners if you put your efforts into making yourself a little more visible. Start promoting yourself today and watch your traffic and your sales grow quickly.