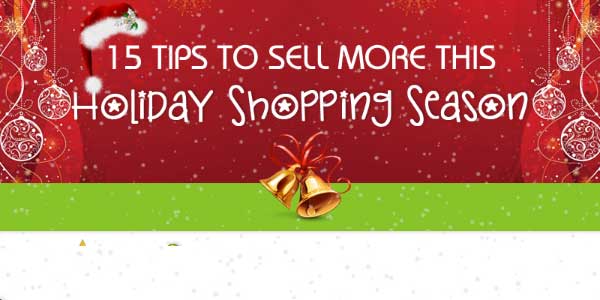 Now that the holiday season is knocking at the doors, it is overtime hours for all retailers. According to the National Retail Federation, there will be an increase of 4.1% this holiday season compared to 2013. The workload is so much that retailers are expected to employ more than 800,000 seasonal employees. Similarly, online sales are predicted to rise by 10% against the numbers in 2013. Everyone in the retail industry is busy, from the individual seller to the biggest brands. The shopping spree will start with a few days left for the thanksgiving, but everything needs to be in order.
Here are some last minutes tips that will help you make the most of this seasonal opportunity.
This infographic, revolves around such great tips using them you can drive more sales this holiday shopping season. You have to customize your website design for the holiday season. Showcase the mood of celebration and you will be able to reflect the mood of the season. Start with small things like customizing your logo or changing the color scheme to showcase something more vibrant. While shopping will be increasing, customers will still be looking for discount coupons and offers that will make their buy from your site more interesting.
An easy way out for last minute shoppers, gift cards is quite a popular way to make everyone happy. It will be great if retailers can offer gift cards as featured products. Hoard your inventory: The demand will be overwhelming and you don't want you customer to switch to another website after seeing the "stocks empty". Do your research and make sure you have enough to serve all carts.

This Infograph is shared here after legal permission from KOL Limited