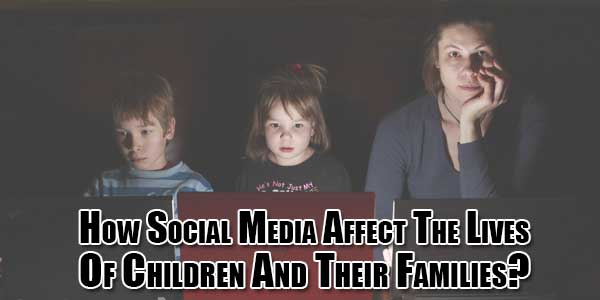 Since the beginning of this century, social media has become the most impactful media landscape. It has dominated all the other media and keeps growing at a fast pace. The leading social networking platform Facebook currently boasts 1.59 billion active users. In relation to the world's population, there is one active Facebook user in every five people on this planet. And that's just Facebook! There are more networking sites out there and more being developed still.
In our modern world of interconnection, no one wants to get left behind, even children. Despite Facebook's terms of agreement requiring users be at least 13 years old, 7.5 million children younger than 13 bypass this term of agreement. And their parents are mostly unconcerned about this fact. Some even help their children lie to bypass the social network's age restriction. This is unsurprising if we take into account the fact that 22% of 6 to 9 year old kids, 50% of 10 to 14 year old kids and 84% of teenagers own a smart phone.
Aside from the massive number of people in social networking sites, we are also spending 118 minutes on them every day. They have become part of our daily routines: checking notifications from Facebook, Twitter, Instagram, etc. and communicating with friends from these platforms.
The impact of social media in today's generation is undeniable. Now, let's look at its benefits and dangers in children and how their families can guide them.
The Benefits Of Social Media:
Communication:
Undeniably, the biggest reason why millions of people signed up to various social media platforms is because it provides a better means to communicate. It is also the reason why parents allow their children to sign up. They want to connect, check on them and get updates about their activities. These various platforms offer amazing features in communicating like Skype video chat and Facebook Livestream. They help both children and parents to build a closer bond with their friends and families.
Information Sharing:
Back then, there are different ways to access information. One can watch the TV, listen to radio or read the news to get updated. Now, you can do all these things in one place. All you have to do is follow the official social media accounts of your trusted news sites or online influencers. Every time you log on, you'll see news, audio or video updates from them. Besides getting information easily, sharing them is a lot easier too. It is just a click away.
Socialization:
Social networks offer community. Children can find friends who share the same interests as them. This is very useful, especially for the disabled and home schooled children. They are no longer isolated but instead available to connect to a wider range of people compatible to them whether through location, interests or common friends. It encourages kids, boosts their self-confidence and helps improve their social skills.
Learning Resources:
Educational websites and organizations are present in social media. Following their pages will benefit children to learn new things every day. Some pages that will spark kids' interest include Math Game Time, English Grammar, National Geographic and Discovery among others. Outside social media, kids will enjoy educational android apps too while learning.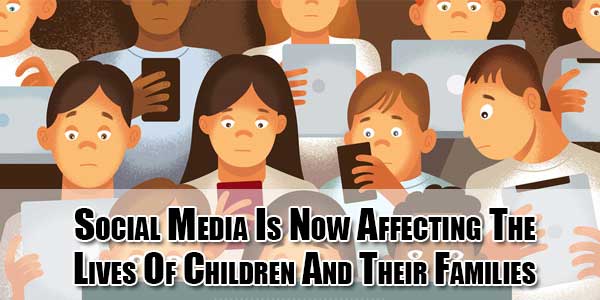 The Dangers Of Social Media:
Impersonal Relationships:
The communication benefits of social media come along with its dangers. The expansion of social media's connection somehow threatens personal relationships. Adolescents and teenagers generally prefer text chats and direct messaging. Calls and face to face communication are less preferred now. Because of this, children may experience social skill deterioration. Parents should teach their kids how to build personal relationships more on talking and less on typing. Social media should cause improved relationships and not causes families to drift apart.
Cyberbullying:
Participation in social media networks can expose children to cyberbullying. Cyberbullying.org conducted a research with students from 2004 and found out that 28% are victims of bullying online and 16% are cyberbullies. There have been numerous reports of cyberbullying leading adolescents and teenagers to depression. Tragically, the worst cases led to suicide. Parents having an open communication with their children is helpful to detect bullying. Once detected, parents should report and block the bullies.
Fake Content:
Everyone can share information on social media now. Children are not only exposed to educational sources, but also misleading and fake content. This is where parents should guide them on how to recognize genuine content from trustworthy sources. It is important to monitor who your friends follow and keep them away from garbage information. Critical thinking is needed when scrolling down your social feed. Teach kids to silence the noise and discern information they see.
Mature Content:
Children's exposure to sexually explicit information and imagery through social media has become part of the problem. The rise of dating networks like Tinder, Grinder, Kik, etc. is linked to teen's sexual and pornography addiction.
Most families' solution to this is to restrict usage of electronic devices in the living room where parents can oversee their children's online activities. Another solution is to install android monitoring apps for children spying to control and keep track on their internet usage.
Privacy:
Children may figure out how to use their favorite social media websites, but they may not have any idea about the digital footprints they leave behind yet. Most of them are too naive to make their personal information public or tag their home address in their posts.
The unbreakable rule of digital footprint is "everything posted online, stays online." And parents should be wary of it for their families' safety. It is also important to note how social media activities can be backtracked by campuses for college application and employers for job interview process. Be sure you guide them in setting up their privacy settings and inform them about the value of having a good online reputation.
The direct impact of social media in the lives of children and their families exists in our daily living. Like in all things, there are advantages and disadvantages in social networks. Our duty is to help children reap the benefits of the ever improving technology of social media and keep them from the dangers they can fall into.