Whatever field of business you are in, it all comes down to meeting the needs of your customers and satisfying their every desire. When you are thinking about launching a new product, you are thinking about your customers and all the ways they are going to benefit from using your product. Once you launch it, it all comes down to planning your marketing campaign properly in order to reach your target audience and presenting them with exactly what they need.
Since we live in a fast-paced digital world, digital marketing is the most effective way to reach out to your target customers and promote the products or services you offer. When you think of digital marketing, you cannot help but think about a website that showcases everything you offer. Having a business website is a necessity nowadays and you cannot expect to lead your business to success without it.
How can having a website help you market the products your business organization is offering? Apart from having a blog on your site where you can talk about your software products and explain all the benefits your customers would experience from using them, as well as harnessing the power of social media networks to promote your products, you should also provide your customers with online user documentation.
When it comes to marketing software products, online user documentation is absolutely the best and most effective way of reaching out to your target customers and spreading the word about your business. User documentation includes FAQs, video tutorials, user guides and manuals – anything that can be of assistance to your end users, providing them with the answers they are looking for.
When you provide your end users with useful and relevant user documentation, you will not only save quite a lot of time and money, since you will spend less time answering their questions via emails, phone calls and live chat, but you will also provide them with a much better user experience, since you will enable them to instantly find what they need. A better user experience means higher SEO rankings, which directly helps you increase your online visibility and boost your reputation.
Read on to find out the top reasons why user documentation can be of great help when it comes to promoting and marketing your software products before you get an insight into the best practices for creating user documentation with the help of knowledge base software.

Amplifying The Value Of Your Products:
Providing useful user documentation can help you amplify the value of your products immensely, since useful online user guides, as well as informative FAQs, can unlock the power of the software products your business organization offers.
How is that exactly? When you provide your end users with clear and concise instructions on how to use your software products, you will free them of all the trouble of discovering every possible feature on their own. More often than not, it happens that some features of particular products are not easily discovered and users often don't know that they even exist or they never really figure out how to use them.
This is the main reason why you should create user manuals, since the end user can benefit a lot from those. They will showcase your products' full capabilities, which will undoubtedly increase their value.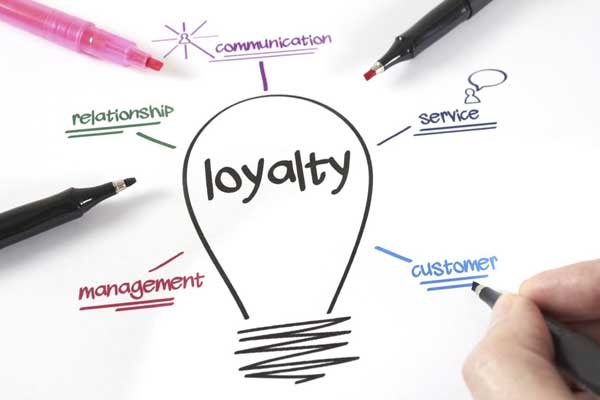 Increasing Customer Loyalty:
Since online user guides help your end users understand all the features of the software products you offer, they help you build trust with your customers. If you always provide your customers with the help they need, you will build strong relationships with them, which will lead to you having life-long customers that will always stay loyal to your brand.
Creating relevant online user documentation can help you attract more and more loyal customers, which will not only help you build your reputation and generate more revenue, but it will also help your business grow. It is a very powerful marketing tool that you should use to its full potential.

Increasing Your Sales:
When you add value to your software products by providing your end users with all the information they need on how to use them, and when you build trust with them, you will directly boost your sales. Online user guides can help you provide your customers with a great user experience, which is extremely important for your business.
Google indexes user experience when determining the performance of your website. When your user experience is better, it will rank your website higher in its SERPs, which will help you drive more traffic to your website and, thus, generate more leads, not to mention more revenue. Therefore, you need to make sure that your user documentation is of high value and that it provides your customers with exactly what they are looking for.
How To Create User Documentation Using Knowledge Base Software?
Knowledge base software is absolutely the best option for you to create a user guide, since it offers a number of different tools to ensure your user documentation is easy to use. It provides you with a number of authoring tools for creating online user manuals, FAQs and any other type of user documentation your prospective customers may need.
There are some practices you should be aware of in order to create the best user documentation and to make sure that it provides your end users with high-quality content.
The first and most important thing is to create good titles. If each and every section of your online user guide has a relevant title, your users will easily find what they are searching for in an instant, instead of having to jump over hurdles to find their way through. Easy navigation is an extremely important feature of a good user guide, so make sure that you create very easy to use online user manuals.
Another very important thing you should do is include annotated screenshots, as those will remove all possible confusion. It'll help your users figure out exactly what to do in order to successfully utilize all the features of your software products.
Videos are a big thing nowadays and they are the best way of explaining how stuff works in great detail. Therefore, think about using knowledge base software to create tutorials and consider adding step-by-step instructions below each and every video you implement.
It goes without saying that, in order to make your user documentation better and more useful, you should include relevant links to the articles you have provided on your blog, since that way, your end users can learn more about your software products.
Hopefully, by now, you understand the great importance of providing your customers with excellent user documentation and the impact it can have on your business, so make sure you create the best and most effective one in order to market your software products. Online user documentation is one of the most powerful marketing tools in the day and age we live in, so make sure you use it to its full potential and, as a result, you will succeed in promoting your products and you'll end up attracting a number of new prospects.