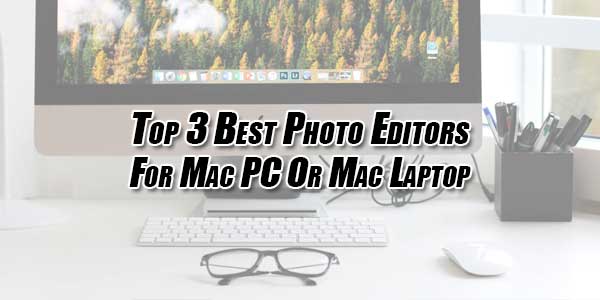 Macs have always been favored by photographers for editing due to the excellent quality of their displays, powerful capabilities, and the simple fact that they were the industry standard for a long time. Because of its popularity, it should come as no surprise that there are numerous photo editors available for Macs.
Trying to find the 'best' photo editor can be difficult with such a large number of options laid out in front of you. However, a good place to start is with the top three photo editors.
Affinity Photo is a powerful photo editor that can be used across macOS, Windows, and iOS systems. It has numerous features that you can use to manipulate layers, edit RAW photos, create HDR images, remove unwanted elements, stitch panoramas, apply filters, and more.
Although it isn't as complicated as some professional software can be, it does have a learning curve. Additionally, the free trial that is available is very limited and will only last 10 days (as opposed to the 1 month that you'd normally expect).
Overall it is a strong contender if you want a cost-effective editor with professional-style features.
Pixelmator Pro is an editor that is built for macOS. Its clean and simple design reflects that, and its performance is excellent due to how optimized it is.
The features in Pixelmator are impressive and include layering tools, RAW editing, background removal, filters, portrait touch-ups, and more. Many of the tools are automated or smart tools, which can make it easier to edit photos.
Compared to other editors, however, it is missing some tools that professionals may need. It isn't possible to stitch panoramas, create HDR images, or correct lens distortions.
That being said it is a very good step up from basic photo editors and is a user-friendly improvement to what they can do.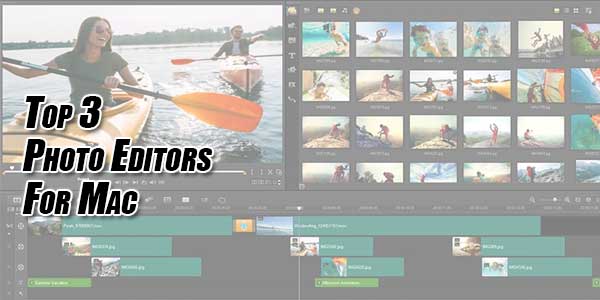 Movavi Photo Editor for Mac is popular and very user-friendly software that is designed to make it as easy as possible to edit photos. It adopts an intuitive approach across both its interface and its features.
The editing tools that it brings to the table are comprehensive enough to cater to most requirements. With it, you'll be able to make color adjustments, remove unwanted elements, retouch portraits, restore photos, apply filters, and correct most common issues.
As a beginner-friendly software, it may not have some of the more advanced tools present in professional photo editors. It is certainly the best in its class however and will make editing photos easy and fun.
Conclusion:
As you may have noticed the top three editors for Macs listed above are each different from one another. That is because each one caters to different requirements, and it should make it easier for you to choose the one that is the best fit.
If you have any doubts you should give the photo editors a try and experiment with what they can do.