There is this idea that there are some magical dropshipping niches that make money while others don't, but in reality, things are completely different. By doing a little research, we can easily notice that some online stores look like they knew how to pick the right dropshipping niche, but yet, results are very modest.
It may be a niche with huge potential, but the people behind the store lack knowledge and skills to monetize that potential. To give you a little help, we would like to provide you with a few hints and tips on how to pick the right one for your dropshipping business.  
What Are You Passionate About?
Sticking to your area of competence is one of the best alternatives, especially if you are a newbie in this field. Like any other person, you have passions and particular things that you love and excited about, and somewhere out there, you'll find many people with similar characteristics.
It will be much easier for you to put in the work while also being transparent and honest with people. You'll be able to sell products that relate to you at a deep level, and this is something noticeable.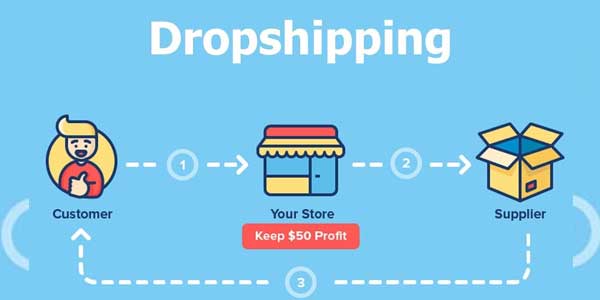 Focus On Hobbies:
Another way to choose the right niche is by focusing on other people's hobbies. Finding high-quality products to sell remains a priority, but by adopting this approach, you'll end up targeting a specific type of people that share the same hobby. In terms of what products to sell, you could use the two methods which we'll describe below.
Analyze Amazon Niches:
You shouldn't rely on sophisticated methods to choose the right niche. Go to Amazon's website, and on the left of the search bar, you'll see the "All" button. Click on it, select a category, then press "search," and you will see a lot of niches to choose from. You can even see what kind of products get the best feedback. Amazon continues to be one of the largest digital marketplaces on earth, and by checking their huge platform, you'll get access to a lot of valuable data.
Oberlo's Top Niches:
You may already know that Oberlo is a popular marketplace for dropshippers that also connects with AliExpress and Shopify. You can use it to choose the right niche for you, given that it collects a lot of data about all sorts of niches, some very successful and some less, as well as sales made with Oberlo in the past few years. By looking at those numbers, you'll see how particular areas performed and whether there's still real interest from consumers.
Do you have a dropshipping business? Would you like to improve your customer support and reputation, to avoid long disputes with customers? If you answered yes, keep reading this Purchase Guard review to learn how it works, and how it can help you.