There are a lot of people taking to the internet in order to make money. There are those who want to make a little extra money, those wanting to get rich, and then there is everyone in between. Regardless of what your aspirations are, there are a lot of things that you can do to make money online.
Many people are already making money off of the internet, and you can too. You can even start making money online today. The following are just 7 quick tips for making money online that you can try today.

1.) Sell you used stuff on eBay. This worldwide online auction site has been a big deal for quite some time now. You can find almost anything and everything on this site, and you can sell almost anything (legal) thorough this site to customers globally. If you want to start making money online ASAP, go gather up some used, unwanted items and start an eBay account. Depending on what items you list and how much stuff you have, you can make a pretty penny unloading your used, old stuff.
2.) Be a freelancer. It doesn't matter where your skills lay, there are many folks outsourcing all sorts of tasks big and small to freelancers. If you are into writing, editing, social media, marketing, customer service, web design, graphic design, or a host of other fields there is work for you. Sites like eLance and oDesk can get you started making either some extra scratch or a lucrative full time income.
3.) Get crafty on Etsy. Etsy is a site that is dedicated to handmade items, vintage stuff, art, and other things that are made by crafty folks. If you have things that you like to make, or if you are particularly handy, you can sell things that you make on this popular site. Some sellers turn their Etsy shop into a very lucrative income, and you could too.
4.) Start a blog. There are so many ways that you can make money with your blog, this would stop being a quick tip if all of these would be listed here. A great, quick, and easy way to make money with your blog is through ads. Start with the very simple to use Google Adsense advertisements, and put up some quality posts to give people a reason to visit your blog and click on your ads.
5.) Be a teacher. More and more education is going online. Universities have more web based classes, and many institutions of learning at all levels are now online only. If you have a college degree, you may be able to teach for one of these many programs.
6.) Get on Fiverr. This site has a simple premise; people register for this site and do things for five dollars. Often these tasks are small and simple; people offer to design logos, leave Facebook comments, make a short video, or something else that they can do well in a short period of time. Folks then also add on additional services for even more moola. Check out this site and start showing the world what you can do.
7.) Make a video. Internet videos are big business. There are lots of YouTube stars that make some pretty significant sums of money simply from the ads that run with their videos, not taking into consideration any other income that comes from their internet fame. If you are funny, knowledgeable, clever, or kooky you should start your own YouTube channel and post your own original content. Remember to monetize your videos with ads, and make sure that you give your fans a way to contact you and offer you even more money.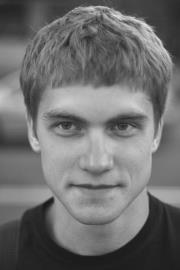 About the Author:
This article is written by Kevin Moor, who also writes for www.trojanalert.net, a website emphasizing Trojan reviews.