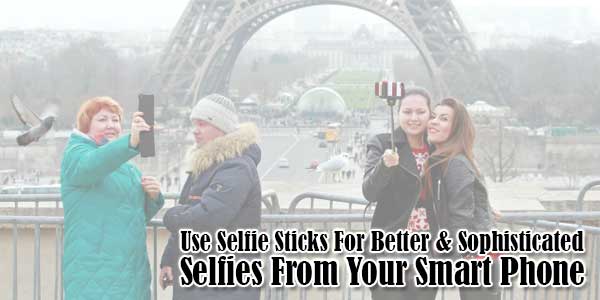 The people today are crazy about taking different lovely selfies. Most of us feel like trying different poses solo or along with our friends or family members whenever we visit a new location. Besides, taking selfies using a Mobile phone is very common and taking the same kind of selfies every time using your Mobile phone looks so boring. Moreover, we cannot extend our hands to a greater distance to try some different selfies with our loved ones where as the Selfie sticks gives us an opportunity to take the best shots using it. In fact, you can try taking selfies with your entire group during party time or during any special occasion using a Selfie stick.
'Groupfie' Made Easy:
We all know that capturing a selfie with more than 5 members is truly difficult using a Mobile phone. However, still we try to manage the situations and keep on trying from different angles using our Mobile phones to capture a selfie covering the entire group. No wonder in it, our hands will start aching after baring the Mobile phone for hours together holding it to try different selfies. Nothing is impossible in this modern world and start utilizing the technology available to capture some great selfies with your loved ones.
No More 'Requesting' For Clicking Pictures:
Remember every time our efforts do not work and in fact smart thinking works in certain situations well. The old days are gone and you need not ask the strangers to capture your photograph with your friends or family members any more now due to the availability of advanced selfies sticks. These extendable Bluetooth selfies sticks are a great choice to take some best shots with your loved ones instantly. These selfies sticks will truly help you in holding your mobile phone comfortably while trying the selfies in different angles.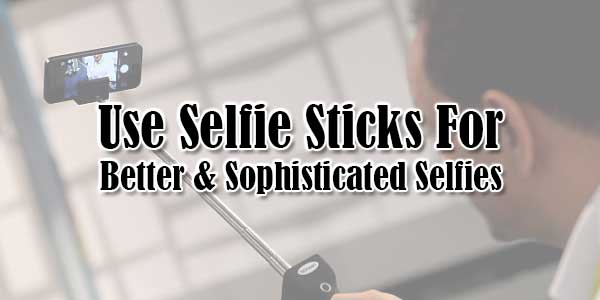 Affordable Selfie Sticks:
With the increase in demand for the selfies sticks many companies started offering the selfies sticks at an attractive price. With the increase in the number of options it might be confusing for you while choosing a selfie stick and to find a good selfies stick here are some tips for you.
Check the camera and remote control capabilities before adding a selfie stick to your cart.
Check the length of the selfie stick and the quality of the material used to manufacture it in order to save your money from being wasted.
Choose a foldable and light weight selfie stick always as it will be more convenient to carry with you where ever you want.
At LatestOne you will find different kinds of adjustable selfies sticks with advanced features at a very competitive price. The selfies sticks which you find here are very light in weight and foldable and thus you can carry a selfie stick with you while travelling to a new place with great comfort to take some lovely selfies with your family members and friends.
No doubt in it, you can truly find the best collection of selfies sticks here and especially the Bluetooth extendable selfie sticks here are very famous and you must give a try to create some cute selfies with your best buddies!