You Are Viewing Daily Archive: May 5, 2012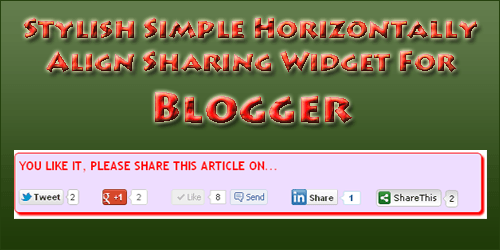 May 5th, 2012

| 12 Comments | Blogspot / Blogspot Social Sharing
|
Today is the most important is to share your article to social network which is good for your website or help other people too, but if you manually share your article to social network it will garb an extra time and if your visitor want to share it it will experience the same problem too, ...
May 5th, 2012

| 8 Comments | Guest Post / Make Money Online / Make Money Through Different Ways
|
There are a lot of people taking to the internet in order to make money. There are those who want to make a little extra money, those wanting to get rich, and then there is everyone in between. Regardless of what your aspirations are, there are a lot of things that you can do to […]...