You Are Viewing Daily Archive: May 16, 2012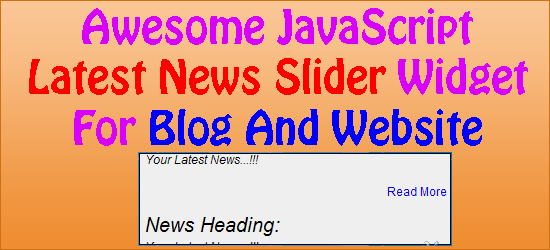 May 16th, 2012

| 15 Comments | Blogspot / Blogspot Sliders / HTML-CSS-PHP-JavaScript / JavaScript Codes / Website / Website Sliders
|
This is not only a Latest News Slider but you can use it as Text Slider And Testimonial Slider Also Many people want News slider for there website and blog to show there visitor that what they are going to do. For this purpose they want text box but if they have more then one […]...

May 16th, 2012

| 2 Comments | Blogspot / Blogspot Social Sharing / Website / Website Social Sharing
|
Show off your Google+ public stream on your Blog or Website with our exclusive Widget! Make your own Google+ Feed Widget. The look and style of this sleek widget is fully customizable. When you're done tweaking it to your satisfaction, just grab the code and paste it on your website or blog, w...