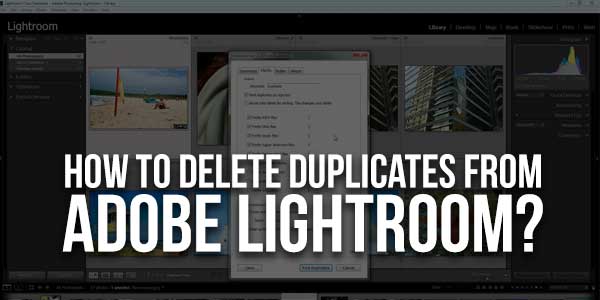 If you've ever suffered from duplicate photographs when managing your Lightroom database, you're not alone. Despite the fact that Lightroom is a powerful tool, coping with duplicates may be a difficult process.
If you use Adobe Lightroom to edit your photographs, you may have encountered the issue of duplicating images. Let me walk you through the proper procedure for eliminating duplicate photographs in Lightroom.
These redundant photographs will take up needless space on your hard disc and will make the Lightroom editing process more difficult. As a result, you must permanently delete these photographs. It will also aid in the performance of your computer.
In general, duplicates in Lightroom may be eliminated manually for a few photographs and utilizing specialist plugins, some of which are free, for a greater number of images.
This new article is for everyone whether you're a photographer or a novice who is interested in learning how to erase duplicates in Lightroom. We'll show you how to erase duplicates in Lightroom in order to keep the picture collection organized and streamlined.
Why It Is Necessary To Clean Lightroom Duplicates?
Reclaim the space taken up by these useless duplicate photos.
Simplify the editing process with Lightroom.
The photo collection is organized.
Improve PC performance.
How Do Duplicate Photographs Get Up In Lightroom's Library?
We have duplicate photographs in our Lightroom collections for a variety of reasons. The primary reason for this is that Lightroom lacks functionality for detecting and removing duplicate photos. Aside from that, there are additional factors, such as:
Bringing two Lightroom collections together.
We shoot in both RAW & JPEG modes & save the files in both formats.
Lightroom automatically makes a duplicate copy of the image when we export it to another editor, such as Photoshop.
The setting Don't import suspected duplicates is turned off.
The same image is stored at several resolutions.
The same photograph was stored in many directories.
How Do I Get Rid Of Duplicate Photos In Lightroom?
Adobe neglected to include the duplicate photo-finding tool in the app. This complicates the process of removing duplicates. You may search for and delete duplicate photographs manually with several strategies, and you can clean them automatically with a tool called Duplicate Photos Fixer Pro. Both methods are explained below.
Duplicate Photo Removal Manually:
Although Lightroom lacks an automatic duplicate photo finder, you may use the search box to look for particular duplicate images. Once you've detected the duplicate picture, proceed as follows:
Select the photo that you wish to remove by clicking on it.
Choose Edit > Delete 1 Photo.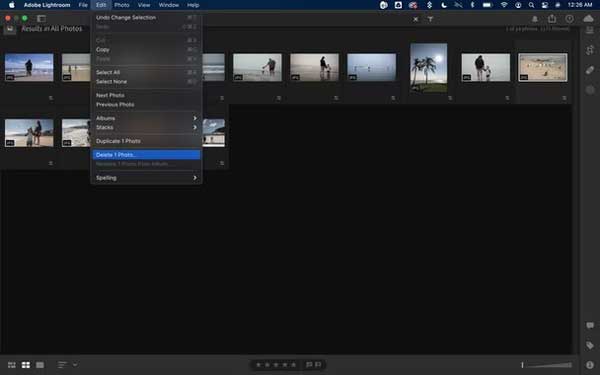 That's all there is to it when it comes to removing duplicate photographs from Lightroom.
Similarly, with Lightroom, you may pick numerous pictures and erase duplicates.
Hold Ctrl > pick photos and hit Shift + Alt + Ctrl + Delete to permanently delete duplicate photographs from Lightroom.
How Do I Remove A Duplicate Image In Windows?
Manually searching through each photograph will undoubtedly take a significant amount of time and work. Fortunately, Duplicate Photos Fixer Pro can remove duplicates from your PC, Android, Mac,& iOS devices. To utilize it, go through the following steps:
Duplicate Photos Fixer Pro should be downloaded and installed.
Launch the duplicate picture cleaning program in Lightroom to scan the photo collection and erase duplicates.
To scan, add the photographs or folders. Additionally, you may inspect images by dragging and dropping them.
Adjust the Matching Level by selecting Similar Match beneath the Comparison Method.
Then, to begin the process, & click Scan for Duplicates.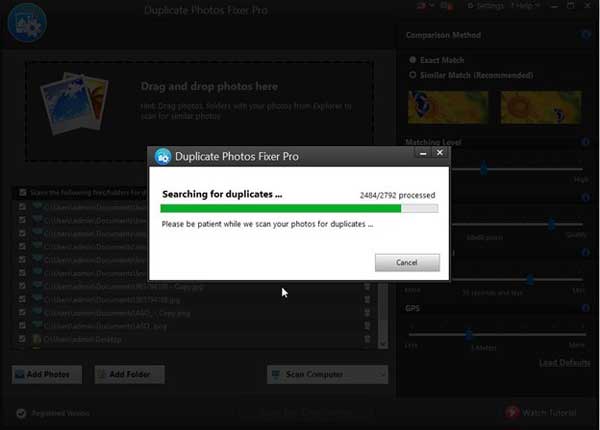 Examine the scan findings and choose the images. You may use the Auto Mark function to auto-select group results while leaving one unchecked in each group.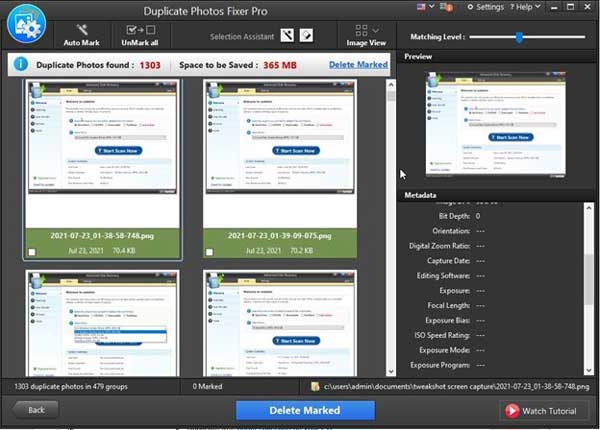 To transfer duplicates to the Recycle Bin, click Delete Marked.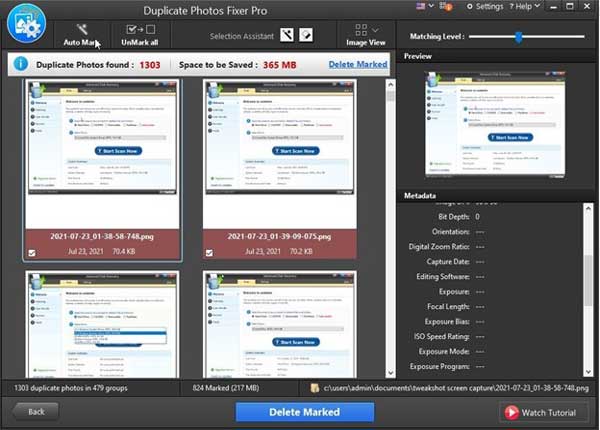 This is how you may acquire a duplicate free Lightroom library.
How To Remove A Duplicate In Lightroom?
Unwanted Lightroom photographs can be eliminated manually or with a third-party solution such as Duplicate Photos Fixer Pro. If neither of these approaches works for you, consider utilizing plugins such as Teekesselchen or Lightroom Duplicate Finder. You can discover & remove duplicate photos with the aid of these plugins.
Teekeesselchen is a free plugin that searches for duplicates using EXIF data. To acquire it, unzip the installer version & the plugin file. In Adobe Lightroom, go to the File menu and select Plug-in Manager.


Lightroom Plugin Manager > will appear. click the Add button > go to and choose the unzipped plugin file > go to Library > Plug-in Extras> Look for duplicates.


This is how Teekesselchen may help you locate duplication.
You may also use Lightroom Duplicate Finder. However, keep in mind that it will cost you roughly $15. So, if you want a highway, Teekesselchen is the place to go.
You may delete duplicate photographs from Lightroom using one of these ways. Please tell us which option you prefer and why in the comments section.