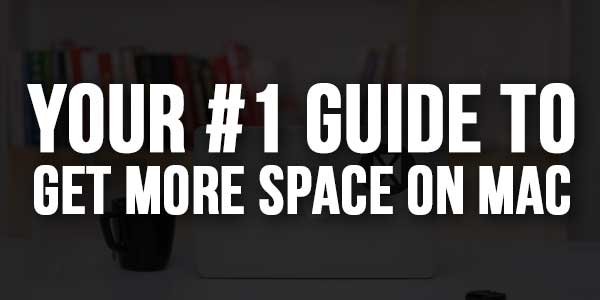 If you used to be a Windows user since you started using a computer and only recently upgraded to a mint fresh Mac, there are some things you need to know.
Even the items of the highest quality will wear off as time passes by. And it will happen even faster if you won't take proper care of these items. And Macs are no different.
To keep your computer running fast and get more space on Mac, follow our guide below.
Step 1: Start With Your Desktop
The first thing you see when you start your Mac is your desktop. A cluttered screen will make you unproductive, but that's not all. Keeping some files on your desktop for fast use is convenient; however, keeping hundreds of files and folders will only take up your disk space.
More to it, the more files you have on your desktop, the easier it is to forget about large unneeded files that you could delete and save a lot of disk space.
Step 2: Remove Useless Apps
The App Store has a great choice of apps for entertainment, productivity, and communication. More to it, it even has a Discover page which is updated daily and helps you discover new interesting apps.
And exploring new apps is fun.
Until you have reached such a point where you have to choose what to delete in order to install a new application on your Mac. To avoid that from happening and saving a great deal of space on your computer, regularly delete apps you never use.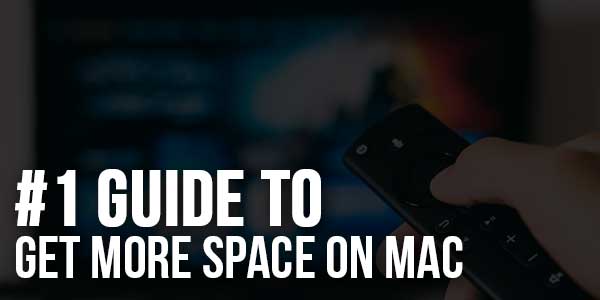 Step 3: Optimize Storage
Apple computers have a great option called Optimize Storage that can help you clear some disk space in minutes.
To start using this function, click on the Apple icon that is located at the top left corner of your screen, click the option About This Mac, choose the Storage tab, and click Manage.
In the following menu, you will see four different options that can help free up disk space on your computer:
Store in iCloud: choosing this option will automatically store your recent files in iCloud. However, if you want to store more than 5GB of files in iCloud, you will need to choose one of the paid plans.
Optimize Storage: if you are using Apple TV, this feature will automatically remove tv series, tv shows, or movies that you have already watched.
Empty Bin Automatically: this one will simply clear the items from your Trash Bin after 30 days of their deletion.
Reduce Clutter: this option is pretty much a guide that will lead you to large files and other items that you most likely will want to delete.
Step 4: Use Cloud Storage
Suppose you have a lot of large files because you work as a video editor or graphic designer. In that case, you might consider using a cloud storage platform that will give you a lot of benefits, especially if you want to access your files on multiple devices and don't own an iPhone or an iPad.
First of all, you will be able to access your files from anywhere where you have an internet connection. Thus, even if you travel a lot, nowadays, it's harder to find a spot without wi-fi than one with it.
In addition, using cloud storage makes file sharing much easier, so you can share a large folder of holiday photos and videos with your family by sending them a link.
Step 5: Use Streaming Platforms
Many people had the chance to read more books during the lockdown than they ever have and watch even more movies, TV series, and TV shows than before.
Having more time for yourself and discovering new things is exciting; however, watching an increased amount of content may also result in low disk space on your Mac. If you are not used to watching and storing this much video content, you should find a solution to keep this hobby but still have enough free disk space.
Nowadays, such streaming platforms as Netflix, HBO, and many others have become very popular. By using these streaming services, you can both easily discover new relevant content and save space on your computer. Using such services doesn't require downloading large files because you are watching them online.
Step 6: Clean Up The Photo Library
It is bliss that in these modern times, smartphones have such high-quality cameras that a lot of people no longer feel the need to purchase a professional camera. However, high-quality pictures and videos require a lot of space.
Therefore, if you are not using a cloud service or it has limited space, and you don't want to invest in a larger file storage solution, then you need to give your photo library a deep cleaning season.
You'd be surprised how many duplicate photos you will find and how much disk space you will clear by deleting them.