As one of the most popular marketing options, PPC campaigns are effective ways to promote your business. If done correctly, it will significantly increase your business visibility and a chance of success. But, with many updates that happen over time, it's still possible that there are some of the features not everyone is familiar with. Even experienced marketers can miss a feature or two, or they don't use them. In general, there are some hidden and less known PPC features you should know about, try, and test, which can be surprisingly helpful for your future campaigns.
Less Known PPC Features You Should Know About:
Generally speaking, there is no universal formula to create a perfect PPC strategy, despite the number of available marketing resources, the amount of research, and the thinking you invest in it. The best way to approach is usually by trying several combinations and see what gives the best results. When one strategy is not working, you have to adjust factors and try further ad optimizations until you get satisfactory results.
To help you improve your efforts, here are some PPC features you need to know because there is a chance you missed them or may never had the opportunity to try:
Responsive display ads
Account Notes
Negative Keywords List
Google Ads Editor: Custom Rules
LinkedIn Profile Targeting
Google Ads Data Studio
Smart Shopping Campaigns
Multi-Image Extensions
Better Bid Adjustments
Responsive Display Ads:
In most cases, ad testing has been one of the painful parts. With the introduction of Responsive display ads, Google is trying to fix this. You provide Google with one complete ad, and in return, it will test different combinations of headlines and textual options for you. In essence, responsive ads are adjustable. They modify its size, format, and appearance depending on the characteristics of ad spaces. As a result, what appears as a smaller text ad in one place, can be a large image ad in another ad space. It's a great time-saving feature. However, as with many PPC sections, it's not the final solution. Paying close attention to results and manually adjusting your ads will probably still be required.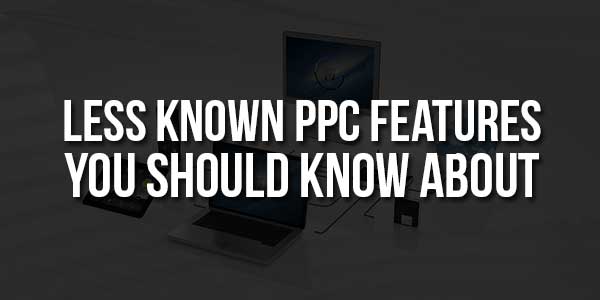 Account Notes:
Now, you can start adding account notes in Google ads to get more context about important changes you would like to emphasize, whether it's some kind of event or significant change you will want to remember when managing your digital marketing campaign. Of course, there is already a history feature where you can preview the changes, but account notes are more customizable and less technical than history reports.
Negative Keywords List:
While not exactly a "hidden" feature, the Negative Keywords list is easy to overlook. Also, not everyone utilizes this list to its full potential. If you have an impression that some of the keywords and terms negatively influence your campaign, or there are terms you don't want to trigger your ads, you can add them to this list. The best part about the Negative keywords list is that you can apply it to multiple campaigns from one place. As a result, it will save you from burning your PPC budget on searches that are not relevant to you.
Google Ads Editor: Custom Rules:
Custom rules give more flexibility inside Google Ads Editor. After you download the accounts you need to audit, you can set custom rules to check if something requires your attention. If it does, you will see highlights in a report about any potential violations. The best part is that Editor provides you with cross-account management, so you can run checks for multiple accounts from one window.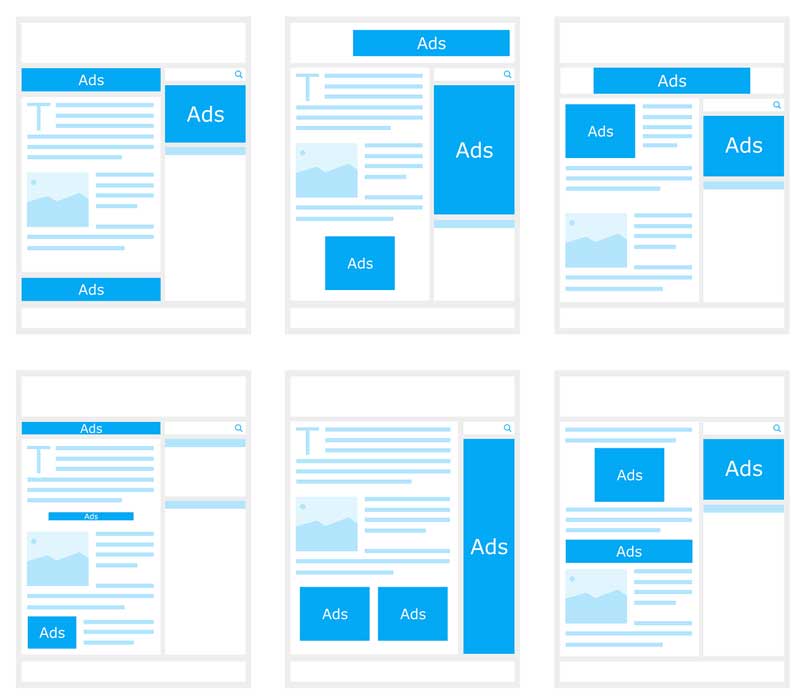 LinkedIn Profile Targeting:
Since a few years ago, we can target different LinkedIn profile demographics. You can now target audiences by considering additional factors. This includes jobs, industries, companies, and more. It's one of the practical features users of Bing ads will find quite welcoming. However, even though it's incredibly useful for your PPC marketing campaign, it's carefully concealed inside the settings tab. You will need to go through campaign targets to find a link to targeting criteria.
Google Ads Data Studio:
Data studio provides you with interactive dashboards with exhaustive reports that will help you make better business decisions. It allows you to connect your data from Google Ads, spreadsheets, Analytics, Google Big Query, and more. Even though the reports are often overwhelming, there are default templates that will help you get a better insight into your PPC campaign.
Smart Shopping Campaigns:
Smart Shopping Campaigns are helpful to figure how to increase conversion rates by combining your business objectives with AI. With this auto-bidding feature, Google helps you make the best bidding decisions. Setting specific objectives will simplify your campaign management and ensure to display your ads only in relevant cases. In other words, this is a combination of display remarketing campaigns and Standard Shopping that uses automated ad placement and bidding systems for product promotion.
Multi-Image Extensions:
Another helpful feature coming from Bing makes it possible to create image-enhanced ads that will visually stand out. With this extension, you will be able to show five images on your first ad. If you utilize Microsoft Advertising, you can combine it with Multimedia Ads to improve your ads with video material.
Better Bid Adjustments:
Google introduces a new Ads UI that makes it possible to choose a frequency your ads display, based on how, when, or where visitors search. For example, if your reports show that your mobile device campaign has more success, you can adjust bids to increase the chance to show your ads to mobile device users.
In the end, whether you are a beginner or an experienced marketing strategist, you will find numerous features and options available at the moment. Some of them might be a piece of common knowledge for some and utterly unknown to others. Hopefully, this list of potentially hidden PPC features you should know about will help you better utilize available tools and improve your PPC campaign overall.