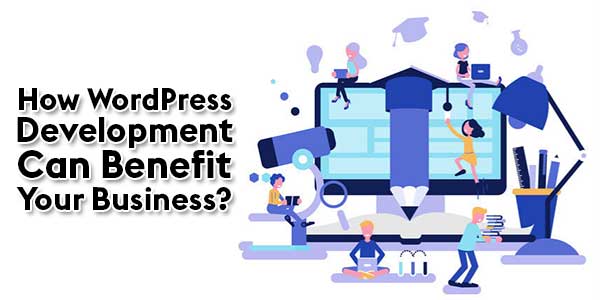 Lots of businesses are getting online today, so the need for business websites is rising sharply. And, web development technologies have also parallelly evolved to fulfill this rising demand. Among these many technologies, WordPress has evolved to be the most prevalent web development technology that has simplified the website development process. It made web development possible for everyone. Website development wasn't easy a few years ago and one had to rely on a professional web developer to accomplish this. But now anyone can develop a decent website even when he/she is not tech-savvy due to a content management system (CMS) like WordPress.
Let's take a look at the benefits for businesses from WordPress development.
Low-Cost Development:
WordPress is revered due to its open-source nature. It is an open-source CMS that means this platform can be downloaded and used by anyone without paying a single penny. So this platform is very helpful for businesses to create cost-friendly web solutions. From CSSChopper you can also hire an ideal WordPress developer to develop fully customized websites that meet your specific needs. You just need to take care of the hosting and domain services to set up your site.
Ease Of Use:
Another great benefit of choosing WordPress is the ease of use. WordPress is quite a user-friendly web development platform. It offers outstanding functionalities for creating, managing, and running your website. Since it is an easy platform, anyone can use it irrespective of his/her technical skills. It is a great website development platform for beginners as well as for those who want a simple solution to set up their websites.
It offers phenomenal benefits spanning from the admin dashboard to the different themes and plugins. Hence, WordPress makes the lives of users streamlined and hassle-free. WordPress provides full control over your website to allow you to manage it as you please. It is very easy to add media files, images, blog posts, and new web pages with this platform due to a simple and straightforward user interface.
SEO-Friendly Websites:
Every website is created to drive web traffic that is possible through search engines. Hence to drive hefty web traffic on your site you need to have a good ranking of your site on search engines. This is where the role of search engine optimization (SEO) becomes crucial. If your site already runs on WordPress, then it will be getting a good ranking because WordPress is an SEO-friendly platform. WordPress has many built-in search engine optimization features as well as packages to build search engine friendly websites. So, you can build a high-ranking website if you pick WordPress for web development.
The Abundance Of Plugins & Themes:
Among the greatest advantages of WordPress is the availability of varied website themes and plugins. There is a vast array of these themes and plugins to choose from to improve website appearance. Users can use different plugins to get additional functionalities on their websites. Lots of themes and plugins are available for free that you can use to enhance different aspects of your website. Also, you can take advantage of WordPress development services to build a highly customized website that will fulfill your business needs.
Apart from the free website themes and plugins, there are also many premium website themes and plugins that you can use to improve your website's functionality and appearance. The premium plugins have many additional functionalities and benefits that you get by paying a small amount.
It Is Mobile-Friendly:
Today mobile devices have become more dominating as people are using smartphones to connect to the world. As a result, there are a large number of people who use mobile devices to browse the internet for shopping or to get some info. So, it is indispensable to have a mobile-friendly website. You need to pick the right website development platform to create a mobile-friendly site.
Being a mobile-friendly website development platform, WordPress allows you to create websites that are compatible with mobile devices. After creating a mobile-friendly site, you will get more web traffic to your site because of mobile users visiting your site. You should optimize your site for mobile devices to allow mobile users to browse your site flawlessly.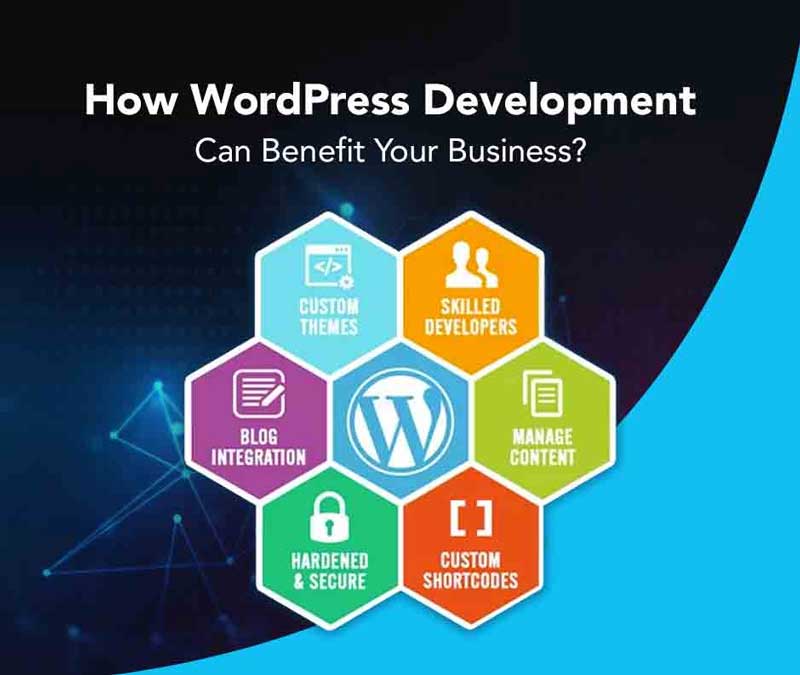 Huge Community:
The existence of a huge community is another good reason for choosing WordPress development. The community consists of different users, developers, and website owners who have an interest in WordPress. They not only provide regular support for the platform but they also provide help and support to beginners and existing users of WordPress. Users can find help and resolve technical glitches with the help of this community.
Scalable Websites:
Apart from the advantages that we have discussed above in this blog, one more advantage of WordPress is to create scalable websites. In the future, you may plan to expand your business and you will need to scale-up your site accordingly. So, you will want to scale up your site to meet the increasing needs and demands of your business. WordPress is the right platform for this purpose and it makes scaling up your business easier and convenient. It allows you to scale up your site easily to meet the growing business needs. Hence this platform is useful to build scalable websites for your business.
Wrapping Up!
Today websites have become very useful for businesses because they serve as a convenient bridge between customers and businesses. Since every business is different, its needs and requirements are also different. Hence you need to create a unique website for your business. You have to pick a perfect website development platform to build your website. WordPress is a reliable content management system that is widely used for developing excellent websites.
WordPress is a very easy platform that comes with amazing features to build websites. WordPress offers many advantages to users that they can take advantage of to build superior websites. Creating websites with WordPress is easier and doesn't require much knowledge of coding. Also, you can hire dedicated WordPress developers for creating a competent website for your business.