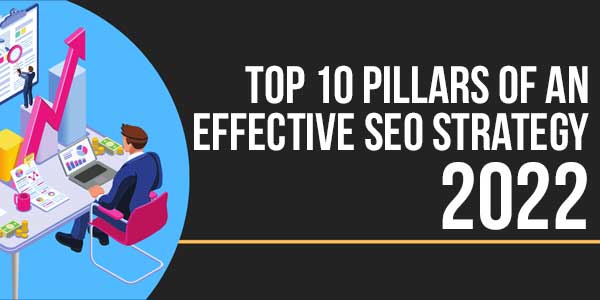 An SEO expert can grow your website, while there are fundamentals that can work as a blueprint for the best SEO strategy. Many people are aware of the term SEO but do not understand what it means. It is not as simple as it sounds instead involves a set of schemes for ranking your website content better. SEO is a short form for Search Engine Optimization and helps in generating traffic for your website.
Some prerequisites must be considered for becoming an SEO professional:
Good command over CSS and HTML
Great analytical skills and logical reasoning
Sound knowledge of various social media platforms
Awareness about the use of SEO tools and their applicability
Expertise in photo and video editing
Understanding user experience and customer's needs
Search Engine Optimization gives longevity to your business and it is highly cost-effective. It makes use of several strategies like backlinking, site authority, etc. to get more search results. The organic traffic generated through SEO is quite beneficial.
Here is a list of a few essential things required for SEO:
1.) Keyword Research:
The keyword is a popular term or word used for search purposes. The keyword research involves selecting a popular or more frequently used keyword for generating greater search results. First, you have to select a suitable topic in which the chosen keywords can fit perfectly. You can use Ubersuggest for keyword research which is a free online tool known for its great research.
You have to beautify the content by inserting keywords in a natural style so that it does not affect the vibe of the written material and adds meaning to it. Different tools are used for keyword research and without it, SEO cannot be performed.
2.) Original Content:
The content you are using in the article must be original i.e., free from plagiarism. It should attract the reader and give a unique idea. Content is very important for providing an idea about the standard of a business and it has a strong impact. If the content contains repetitive phrases or vague concepts, it will not get attention from the reader. The content must be structured properly for better understanding.
The content must be quality-assured and free from errors. It should give a clear view of the services being discussed without any unnecessary details. The more accurate you are with the written information, the better effect it will create on the reader.
3.) Voice Search:
In simpler terms, voice search involves the use of technology to give voice commands for search purposes. It makes the search more convenient and you can get your desired results without putting in much effort. Typing words to get the desired information can be a big task, therefore, voice search brings much convenience.
If your business website has a voice search option, it will attract the viewers to avail of the services due to quick access and ease of use. It is a great tool for enhancing search engine results and improving overall performance.
4.) Artificial Intelligence:
Artificial Intelligence involves the use of machines to perform tasks related to human intelligence. AI uses algorithms that make predictions with the help of input data received. It is a very effective strategy for problem-solving purposes.
Make your website efficient by using AI techniques and minimizing the efforts for generating results. By the use of smart tools and techniques, you can save a lot of time and get admiration from the visitors for quick activity on the website. This will eventually improve the image of your business.
5.) Video Marketing:
Visual content is always appealing to the eye. It can be used for presenting the information in a catchy manner. Video creation requires good quality content and unique ideas that can be portrayed through various social media platforms to generate awareness regarding the services of a company.
Video marketing includes many options like meet the team videos, onboard videos, behind the scene moments, customer stories, etc. You just have to create a quality video by composing well-structured and meaningful content.
6.) Featured Snippets:
To quickly answer the online visitors, featured snippets are used involving brief excerpts from the webpage. They may include definitions, tables, lists or key steps, etc. to bring the audience towards a blog or website. Snippets may involve keywords for bringing the right kind of audience towards the blog.
The snippets should be well-composed to throw a curse of the overall topic under examination. As per the latest research, the featured snippets bring around 8% of online traffic through clicks. They are quite a useful technique for better SEO of any website.
7.) Core Web Vitals:
The core web vitals provide Google with an insight into the user's experience on your website. They demonstrate the performance, visual stability, and responsiveness of your website. A responsive website is one whose design and development satisfy the user and provide proper orientation and screen size.
These three metrics are quite helpful to give an idea about your page's performance to Google for a better user experience. When you pay attention to each of these factors, your website will automatically rank better and get active respondents.
8.) Google's BERT:
Google's BERT helps the search engine in understanding the natural language that humans use for performing activities online. It effectively answers queries and helps you towards improving the quality of your content.
To get your content ranked better on Google, it analyses the appropriate queries related to it and generates search results. This will increase the access to incoming traffic on your website.
9.) Influencer SEO:
Influencer marketing strategies help in generating brand awareness in a more effective way than running paid advertisements. You can make use of various tricks to get more reach on your website. The more innovative your marketing strategies are, the better will be the growth of your business.
Many SEO influencers make use of backlinks and guest posts to enhance their brand awareness. This is a great way to get more audience and make an impact. By getting your content published on any other website, your website can get more visibility. It also generates leads and enhances your sales.
10.) EAT & branded SEO:
EAT is an abbreviation of Expertise, Authority, and Trust. It helps Google to check how much trustworthy your business website is. Expertise demonstrates the knowledge you have regarding your services and customers' needs. Authority indicates the owner of the business or website and Trust talks about the reliability of your business.
These three key factors are very important to indicate that you are serious about the business. It also shows that your services are authentic and you have devised a proper plan to set up the business with long-term goals.
Conclusion:
SEO brings a great audience to your business website and you can transform those visitors into customers if these points are kept in mind. You can get maximum profit in much less time with the help of these SEO tricks. The quality of your content will eventually improve by focusing on the SEO requirements.