Due to technological advancement, there is an increase in the number of Internet users. This is evident in learning institutions and bureau offices where there are WiFi zones for accessing the Internet. This has made the internet accessible to everyone almost everywhere. WiFi makes it possible for Android users to download large files that can be downloaded over the cellular network. You can even play games with hacking apps. WiFi networks also give you a chance to update all your apps and software to better performance. The best thing is that you can do all this for free! And to be honest, who doesn't like free things?
However, you will need to hack your way into many of these WiFi networks which is not easy. No one likes to share WiFi login with strangers. If you are doing it for security reasons, hacking WiFi networks is not an illegal activity. System administrators do it all the time when trying to establish loopholes and fix them. That is understandable, what is not ethical is trying to hack into a WiFi network that doesn't belong to you for your gain. If you are using an Android phone, you should know that WiFi is effectively inclined to hacking and there are several Android WiFi password hacker apps. This shows that no system is secure. Hacking a WiFi network using Android apps is not as easy as it sounds. However, you can simplify this task with these 5 best WiFi hacking apps for Android 2019.
1.) Aircrack-ng:

If you are using an Android device and you are looking for a reliable hacking app, then Aircrack-ng is what you need. This app to hacking WiFi networks is trusted by many hackers worldwide. Besides the Android platform, you can also use it o to the Ubuntu platform and is widely used by Wi-Fi hackers globally. Designed and supported by Android Developers and Enthusiasts at XDA Developers, this nifty software is the skeleton key to any WiFi network. All you need to do is download it from the Google Play store to protect your network and hack into other networks if there is a security lapse.
2.) WiFi WPS WPA Tester:

Senior SRL WiFi hacker is responsible for WiFi WPS WPA tester app development. It is one of the most popular hacking apps and it's available in Google Play Store. Their purpose for developing this hacking app was to scan for weaknesses found in the Wi-Fi Networks. Today it has grown to be one of the best hacking apps in the world to Android with no root. Devices without root permissions or android version above 5.0 can connect with this app, but won't view the WEP-WPA-WPA2. You will also need to be patient since it takes a while to hack into a network.
3.) WiFinspect:

This great app is meant to mobile security experts wanting to monitor surrounding networks for any suspicious activities. It is also one of the best hacking apps for Android devices. WiFinspect has a simple design that is quite an intuitive factoring in the smooth functioning of the app. The app is available in many languages and can detect any device connected to your network. From TVs, laptops, Mobiles, PS, XBOX, and more. Rooting Android is not necessary to use this app. You can root to access more features of the app.
4.) dSploit:

Like WiFi WPA WPS Tester, this android hacking software was developed for checking Vulnerabilities in the Wi-Fi Networks. In other words, it's a WIFI penetration testing tool. Users can also analyze and control your network and access others concerning your network. Besides backing other people's WiFi networks, it also helps to control care for devices connected to the same network.
5.) Arpspoof: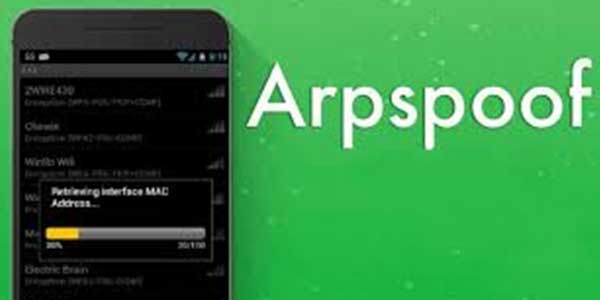 Developed as a part of the dsniff package, the author of this Wi-Fi hacker app made it an open-source to encourage further development of his app. This app is used for auditing networks by working on a simple mechanism. Arpspoof also shows everyone using your network but doesn't spare them. It will divert the traffic found in a nearby system. It does this using a component called "Faking ARP answers".
Final Thoughts:
Contrary to what many think, WiFi hacking is not meant to illegally intercept other people's apps but is for improving network security. These Android hacking apps help individuals to secure their networks and to counter any incoming threats. The best thing is that you can easily get them on the Google Play Store at affordable prices. It is not ethical to use these tools for personal gains. In some countries, this is illegal and may cost you serious jail time.
Here are a few more topics that you shouldn't miss:
Like This Post? Don't Forget To Share.