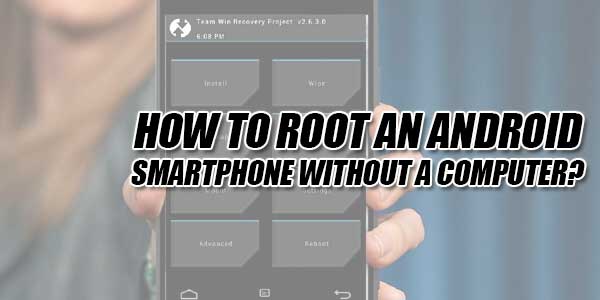 Many Android users have been looking for an easier and also a simpler alternative to root their android smartphone without needing the heed of using a computer.
That too for various reasons. Because once you root your smartphone, you can unlock various features in your android smartphone. But rooting an Android smartphone takes a computer! Well, don't worry because we have found you a better alternative.
Because in this guide of ours, I'm gonna show you step by step on how to root an Android smartphone without having the need to get help from your Windows 10 computer.
Why Root An Android Smartphone?
Well, before you root an Android smartphone you must have a key reason behind it.
Because there are both pros and cons for rooting a smartphone.
Pros:
You can download apps which you can't download in a normal "unrooted" smartphone.
After rooting a smartphone you can hack various different smartphone games and also download mods.
Rooting a device can increase your smartphone or tablet's GPU speed.
You can have your own fonts. Furthermore, you can also have your own customization of your smartphone after rooting it.
You can also experience a longer battery life.
You can also go back to how your device was before it was rooted.
Cons:
Your smartphone warranty might be violated once you root your device.
Risks of viruses. You may download various different software from the web which may carry malware and later on causing a harm to your smartphone and your privacy.
It is really time-consuming. Either you want to make an update or upgrade to a new feature, rooting takes a lot of time.
Your smartphone might become slower and less effective instead if you root your device.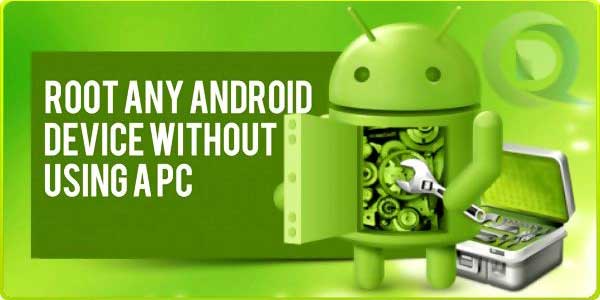 How To Root An Android Device Without A Computer (The Easy Way)
Well, after you have read both the benefits and downfalls of rooting a device. And if you think rooting is a wise choice for your smartphone, then you can follow the steps which we mention above to successfully root your android smartphone without a computer.
The first thing you do is download the SuperSU application. And to do so, you can download it through this link here.
After that, you turn off your smartphone to start the root process.
To do so, after turning off you press your volume up and your power button and your home button simultaneously.
Volume up + Home + Power button
After that, you will be taken to the custom recovery menu.
Your custom recovery might differ from smartphone to smartphone but the process is always the same.
So once you are taken to the custom recovery menu, go to the "install" option.
From there you will have to go to the SuperSU file. Which is located in your downloads folder.
After that, you will have to flash the application to your device.
Once that is done, simply restart your device and your device will be rooted.
After that, you can check if your smartphone is rooted or not by using the Root Check application. You can download that application through this link here.
Simply run the app and check if your device is rooted or not.
Another Way You Can Try:
There is this application known as "KingoRoot" through which you can root your android device in a matter of a few simple clicks. And to implement this, go through the following steps:
Firstly download the KingoRoot application. You can do this by going to this link here.
After downloading it, simply install the app. And then you open up the application.
And then either click the "Lock Icon" or your "One Click Root" option. Then it will start the rooting process.
It might take some time but once the root process ends at a hundred percent…
Simply go to the Root Checker app and check if the root process was successful or not.
Conclusion:
Rooting your smartphone without needing the help of a computer is pretty easy if you follow the steps which we mentioned above. I hope this article helped you and if it did I would greatly appreciate a small Twitter or a Facebook share. Also, if you need any additional help, you may comment down below. Until next time. Peace 🙂