Startups and small businesses need all the help they can receive to run their business, boost their brand and market their products. Thankfully, there's a lot of small business tools available from various reputable providers online. There are tools that you can download for communication and collaboration, project management, finance, cloud ERP (enterprise resource planning) and more. You can usually try them out for free, so go ahead and check out the list below and see which ones suit your needs.
Quickbooks By Intuit:
It is important to keep track of the financial health of your business, not just the money coming in, but also everything that is spent on running your daily operations. QuickBooks' accounting software keeps you on top of your business finances, enabling you to track sales and expenses, view financial statements and other reports, pay your vendors, disburse salary to your employees and more. This business app is your one-stop-shop for your finances and control over your cash management on just a single platform.
What's really great about QuickBooks is that it can connect to thousands of accounts, including bank accounts, credit cards, and even payment portals like PayPal and Square. It uploads data from these sources instantaneously, allowing you to make real time transactions in your business. QuickBooks also helps you with your taxes, by enabling you to track your expenses using photos of receipts on your phone. You can download and access the app on your iOS and Android devices.
Semilimes:
If you want free business tools to improve your business processes, semilimes is your go-to application. They provide cloud-based tools to business organizations and individuals. These online tools help boost your business by streamlining processes, encouraging collaboration between employees, and even finding top talent for available positions in the company. It is a Swiss-army knife of small business tools, incorporating all the tools most small businesses need in one application and it is all for free.
One of semilimes' free tools is a cloud ERP, which helps users build their corporate website from scratch, with integrated Shop, Forum, Blog, and other features that they can just easily drag and drop into a website builder. semilimes also connects people and businesses, with their marketplace for jobs and jobseekers. Businesses can post about their services and job vacancies, while freelancers can also post about their skills and talents to entice potential employees to contact them.
Slack:
Slack is already a household name when it comes to business apps for communication. It's a messaging platform that helps your employees communicate with each other by enabling them to create teams and sub-teams to manage and discuss projects easily. Employees can start or join conversations, create public or private chat channels, and send direct messages to intended recipients.
Slack is a great platform not only for communication but also for collaboration. Team members can just drag and drop files on specific chat groups to share them with other members. These files and messages are properly archived, so that they can be easily be reviewed when needed. There's no limit to how many users you can add for your business, so it's great not only for small business, but for those who're looking for a solid communications platform for a growing enterprise.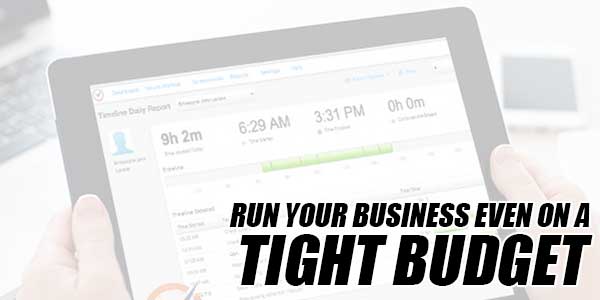 Proven:
One aspect of business that usually gets overlooked is the hiring process to find suitable and talented employees. This process is vital if you want your business to grow successfully. Proven is a business app that helps you keep track and organize your hiring. It lets you post you job listing to multiple job board using your smartphone. You can sort and filter dozens of applications using predefined criteria, in just a couple of minutes, allowing you to easily choose the perfect candidates for your company's available positions.
Proven is perfect for companies with irregular hiring needs, because you don't have to delegate to a special team to oversee the hiring process. The manager or the business owner can take on the task using the application on his or her smartphone. It saves time and money, and helps you find the right person for the open position in your company.
Asana:
Asana is another well-known team communication and collaboration application for business. Users can set up work groups in the platform, where they can create and view tasks and projects, and follow their progress on the Asana board. Team members can then share notes, upload files, and communicate with each other all within the platform, effectively removing the need for email in the process.
One of Asana's great features is that it easily integrates with Google Drive and Dropbox for file sharing. This gives your team access and flexibility to edit the shared documents on the go. Asana also integrates with Slack in order to allow you to post updates on a Slack messaging channel.
With the help of the apps listed above, you can run your business more efficiently, even on a tight budget. You get helpful small business tools without emptying your accounts, and you get to focus on other important aspects of your business, like sales and marketing. With the help of modern tech, even small businesses like yours can have a reliable set of tools for finance and accounting, project management, communication and collaboration, and cloud ERP.