How to manage ecommerce inventory? This must be one of the frequently googled phrase and discussed question when it comes to inventory management. In this article, we intend to discuss a handful of ecommerce inventory management best practices suitable for business of all sizes and types. These ecommerce inventory best practices can be implemented without any serious investment and are proven to be effective in improving inventory turnover.
#1 Estimate Lead Time:
'Lead time' is the time interval between the initiation of an order and the delivery of goods by the supplier. It plays a vital role in ecommerce inventory management process as the entire stock volume and production process are linked to it. In ecommerce since orders for goods are placed on a second-to-second basis from various quarters it is necessary for the business to keep track of the average lead time to avoid stock-out situations. Order fulfillment in ecommerce business can be achieved only if there is proper estimation of lead time and inventory planning.
#2 Improve Demand Forecasting:

Estimated lead time can be properly estimated only if there is proper demand forecasting. Demand forecasting is a necessary ecommerce inventory control procedure which can be done by analyzing historical inventory data relating to maximum stock level, average order size, best sellers, peak seasons, etc. Such historical data can be pulled out from the inventory management software used by the enterprise. As one of the most practiced inventory management techniques for ecommerce businesses, demand forecasting helps in proper planning of stock purchases and warehouse space management thus facilitating reduction of down inventory carrying costs.
#3 Separate Core And Non-Core Products:
| | |
| --- | --- |
| Core products are those products which an ecommerce business cannot do without. This will include articles for which there is steady demand all throughout the year across all seasons. | Non-core products are products characterized by seasonal/periodical demand. For eg: Halloween costumes, festival decorations, etc. They do not enjoy steady demand throughout the year. |
One of the ecommerce inventory management best practices it to separate core and non-core products so as to facilitate accurate demand forecasting. Accurate demand forecasting of core and non-core products will boost ecommerce inventory management process steps significantly. It will also help an ecommerce business invest the right amount of working capital in inventory thus avoiding the possibility of overstocking and overselling. Prioritizing core products and non-core products will also help the business to manage order fulfillment without any lapses.
#4 Avoid Overselling:

Overselling is rampant in ecommerce businesses that fail to streaming their ecommerce inventory management process. Overselling happens when a business does not have real time visibility of its stock status. An inventory management system with real time stock updates can help mitigate this situation. Further, the inventory management system and the ecommerce portal must be integrated for accurate control over real time stock levels for meeting the standards of best practices for ecommerce inventory management.
#5 Handle Product Variants Carefully:
Ecommerce inventory management best practices prescribe proper classification of product variants to prevent overselling or over hoarding of products. Not every product variant sold by an ecommerce business is going to uniform demand. There could be variants (color, size, model, etc.) that will have far less demand compared to the rest. Product variants and their sales performance should be analyzed to ensure optimum investment in inventory.
#6 Keep Safety Stock (Always):
Because in an uncertain economy raw material availability can deplete any time shooting lead times to an all time high. An ecommerce business should not suffer from the unexpected production downtime. Hence, safety stock maintenance is a must follow ecommerce inventory management techniques business with a large customer base.
#7 ABC Analysis:
In case you have been wondering how to ensure safety stock, that is across several inventory categories of varying price levels, ABC Analysis is the perfect solution. ABC or Activity based costing is a perfect way of ensuring that the costliest inventory are stored at just the right stock level and the remaining stock categories with diminishing but significant stock control. Needless to say it scores high as inventory management tips for ecommerce stores with several product variants.
#8 Pick A Cloud Based Inventory Management System: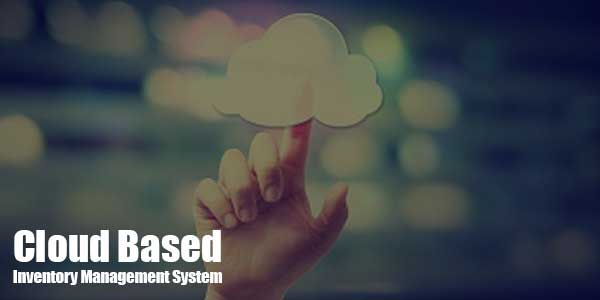 Opting for a cloud based inventory management system is one of the modern day best practices in ecommerce inventory management. Forbes reports that at least half of the US corporations rely on cloud computing for their day to day operations. They provide the benefits: scalability, anytime, anywhere access, flexibility and cheap infrastructure. Cloud based inventory management system are often provided in SaaS platform which is just the facility that Small and Medium scale businesses with shoestring budgets need. There are plenty of online resources that describe how to manage ecommerce inventory using a cloud based system.
#9 Technology Enabled Inventory Management:
Paul Burns, President of Neovise, says "Enterprise IT organizations – and other organizations with a wide variety of applications – are using multiple types of IaaS clouds at the same time in order to meet their broad needs. Cloud based inventory management is the tip of the iceberg of the several tech enabled inventory management measures. The power of cloud computing can be further harnessed with the help of mobile apps that employees can use to track inventory from remote locations. Mobile apps on Android, iOS and Windows platform cut across the limitations that earlier used to limit the efficiency of stock control. Technology makes it easier to follow and implement almost all the ecommerce inventory management tips that are discussed above.
#10 Set Up Emergency Control Measures:
Most enterprises fail to set up emergency measures that will bring any critical condition under control. Fire safety measures, Spillage control, safety markings, assembly points are essential in every warehouse or stock yard where large quantities of inventory is stored. Employees should be aware of emergency exits, safety measures in case of an incident, use of safety equipment, etc.
To Sum It Up:
Inventory management of any enterprise can reach great heights of efficiency with these inventory management tips. They apply equally for budding enterprises as well as towering corporations with globe spanning warehouse locations.