The social media hype is growing more popular every single day. As a marketer, leveraging this trend can be a great move for your business. But, how? E-commerce marketing changes rapidly through time. New trends, specifically online trends, seem to overpower traditional marketing schemes such as radio advertising, classified ad listings, and conventional display advertising.
Re-evaluate which marketing channels are still relevant to your business to continue and which ones you should say goodbye to. Otherwise, you'll miss out on greater opportunities for your online shop.
Businesses, especially e-commerce stores, are becoming more into social media. Social media translates "follows," "pins" and, "likes" into dollar signs – ROI and sales. Social media marketing benefits e-commerce businesses through:
Accessibility of social networks across a variety of mobile devices,
Real-time feedback for the benefit of both the merchants and the consumers,
Further improvement of customer service and support,
Creating brand awareness and providing voice to your brand,
Establishing thought leadership and building relationships with consumers,
Indirect selling, and many more.
To get you started with reaping social media's overflowing e-commerce benefits, below are social media tips and tricks to grow your e-commerce store through social networks such as Facebook, Twitter, Pinterest, Instagram, and YouTube:
Facebook:

According to statistics, Facebook still holds the number 1 slot in being the most popular application for smart phone users. More than that, this social channel accounts for 64% of total social revenue because 50% of users come to Facebook to look for a variety of products. It also accounts for 50% of all social referrals.
Truly, Facebook does not only connect you to your friends across the globe. It also helps you bring your business to a whole new level. To take advantage of Facebook's advantage to e-commerce, here are effective marketing tactics to try:
Directly upload videos to your Facebook page. Advertising using videos directly uploaded on Facebook dramatically increases views, likes, shares, follows, and most importantly, engagements.
Another advantage of directly uploading videos on Facebook is the auto-play. While it may not favor most users, it positively increases engagement. See Buzzfeed, Upworthy, and Tastemade pages for ideas.
Take advantage of Facebook's call-to-action buttons. According to Facebook, CTA buttons could drive you more customers, help your audience take immediate action, and create a clickable space to link to your website.
In adding CTA buttons to Facebook adverts, you can choose from a variety of actions that include Shop Now, Sign Up, Book Now, Learn More, or Download. Likewise, for your page, you can choose from 7 CTA choices available.
Publish posts on weekends and during night time. Facebook engagement tends to increase dramatically on weekends especially on Sundays. Publishing posts between 12 AM to 1 AM are also observed to be most effective.
Try posting during the weekend and night time, and see whether it yields you positive results. However, what applies to others may not be the same for your page because every community on Facebook is different. Experiment.
YouTube:

YouTube boasts of over 1 billion users which is equivalent to one-third of the Internet population. Since early 2014, the number of YouTube video viewers per day increases by 40% year by year. More than that, the number of hours spent by people in watching YouTube videos rises by 60% year by year.
YouTube, being the largest video sharing site, can be a great addition to your e-commerce marketing platforms. It is also the second largest search engine next to Google. Below are tips on how to take advantage of YouTube's potentials:
Know the demographics of YouTube viewers. To better plan out what videos to create for your business's YouTube account, you have to know who your potential audiences are. According to statistics, YouTube users can be classified into 3 – US Millenials (72%), Gen X (58%), and Baby Boomers (43%).
Publish videos depicting the practical use of your products. There are times when a web copy cannot suffice the explanations on how your products or services can be used. Because humans are naturally appealed to visuals, creating videos that support your blog post or web copy will yield more potential customers.
If possible, compress your videos within a length of 2 minutes. YouTube videos that can be finished within 2 minutes get almost 50% of views and are mostly watched up until the end.
Promote engagement through annotations. Annotations are speech bubbles that pop up as interjections on a YouTube video. These annotations can be used as active links to a related video, a subscription, a specific playlist, and many others.
Twitter:

As of December 2015, Twitter has a 1.3 billion user base and a whopping 320 million monthly active users. 80% of which are active users on mobile. When strategically used, Twitter can greatly benefit e-commerce businesses. With Twitter, you can interact with potential consumers and even influencers in real-time.
E-commerce marketers and store owners worldwide tweet about their products or services. However, some are still struggling to reach out to more mainstream Twitter users. So, here are practical tips to help you successfully use Twitter for e-commerce:
Highlight valuable information about your products or services. People are drawn to concrete facts that offer them value. Make your tweets stand out by highlighting valuable information that can impact the lives of your consumers.
Get to know your market and give them concrete examples of the benefits they can get if they purchase your products or services. You can gauge whether your tweets are effective through the tweet's number of likes and retweets.
Interact with influencers and your followers. Build connections and relationships by following back your followers, or by retweeting tweets that relate to your brand or business. Make an effort to show them your existence.
Go heavy on visual content such as videos. You must leverage Twitter's latest strategies that include video content support such as Vine and Periscope. At present, videos such as these on Twitter greatly appeal to the masses.
Join trends such as holidays or special events. Tailor your trending list on Twitter and determine which among the trends can be related to your business. Join the trending hashtags only if you can add valuable information to the trend.
Besides the basic 140 character tweet, you can tweet images, blog post links, and even videos. Participating on worldwide trends can increase your chances of being seen and acknowledged by the worldwide public.
Pinterest:

As of late 2015, more than 100 million active users are using the visual bookmarking tool popularly known as Pinterest. This visually-appealing social networking site allows users to collect photos, link to the product they like, create their pinboards, and follow pinboards of other people that catch their interest.
Most consumers go to Pinterest to hunt and browse different products to their liking. The 100 million active Pinterest users equal 100 million potential customers in the future – if you get to actively engage with them. To do that see the tips below:
Create Pinterest-shareable images. Because Pinterest is a visual platform, you need to make sure that you use high-quality and professional-looking photos all the time. Users will most likely like and share your pins if you have great photos. However, you must not forget to add a descriptive yet brief copy when you post an image.
Engage with influencers and followers. Engage with your followers and influencers by liking or re-pinning their photos, or both. Facilitate and encourage engagement and interaction with your followers to increase your sales opportunities.
Avoid showing people's faces in your posts. Unless you're selling makeup and other facial beauty products, refrain from showing people's faces in your posts. Only post images showing your products and creative ways on how they can be used. Providing images showing your products in use often leads to engagement and purchases.
Consider using rich pins. According to Pinterest, "rich pins are pins that include extra information on the pin itself." There are six available types of rich pins namely app, movie, recipe, article, product, and place pins. To help you with the technical stuff in rich pins, you can ask for the help of your web developer or site owner.
Instagram: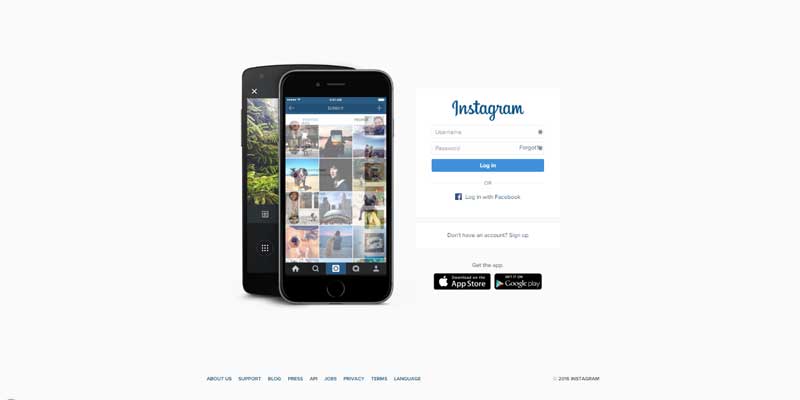 Instagram is no more just an iOS-only image sharing application. This app is also available for Android users through Google Play. As of late 2015, there are 400 million monthly active users on Instagram. More than using Instagram for personal use, you can use it to grow your business – whether it's offline or online.
This app is simple to use and guarantees that every image you post will be seen by all your followers. Sometimes, it can also be viewed by non-followers through IG's Explore page. Below are a few tips to use Instagram effectively for your business:
First things first. If you don't have an Instagram account, create one as soon as possible to make sure that your business name won't be taken by others. After creating an account, set your profile photo and include your e-commerce site's link underneath your profile.
Build connections. Follow other vendors and companies that interest you. You can even follow your clients and followers. Like their photos, leave them a comment, or tag them. The more you interact with others, the more interaction you will attract.
Post positive and quality images. Maintain a positive vibe on your feed. Make sure that the images you post are positive, appealing, and engaging. You can also add witty yet wholesome captions on your posts to make them more interesting. And, don't forget to make use of hashtags to make your photos more visible to many.
Balance your posts. Besides your business photos, include personal photos on your feed once in a while to make it easier for followers to build personal connections with you. You can also post behind-the-scene snaps to let people get a deeper knowledge about your business.
Keep up with the rising trends in e-commerce, but make it a point to stand out. Leverage the different social media platforms to support your lead generation and conversion which can further lead to sales and profits. Follow the social media tips and tricks above to grow your e-commerce store in lesser time.