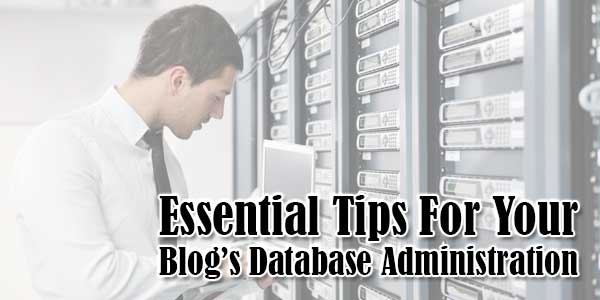 Blogging is one of the best techniques in putting your ideas out there. With over 3.2 billion internet users according to Internet Live Statistics (ILS) you will concur this is a rich market to target. While it started like a fun platform, blogging is now main stream with millions of users visiting a blog daily.
Why Blog?
Well, blogging is not a fad and indeed, you can analytical tools to verify that most visitors will visit a blog to get more information on services and products offered on the main page. If you are not leveraging a blog on your site you are missing out on myriad chances to interact with your customers.
In fact there are many more benefits of creating a blog. Take a look at just some of these:
Increasing your SERP: Without a blog it is hard to constantly update your content. A blog enables you to give your website fresh content and Google loves this. If you optimize your keywords then you are in for a good time on the internet with better search engine ranking.
Better customer relations: Through the comments section in a blog you can understand your customer's need more clearly. You can also use your content to help clarify issues thus improving your credibility.
Driving traffic to your site: By adding fresh content on your page you are increasing your indexed pages. This means you will turn up on search engines and there is a better chance to drive traffic to your page. Blogs are also sharable meaning you will increase your presence on social media. Such visibility in critical in the crowded online market.
Higher conversion: This is one of the simplest tools you can use to generate more leads. Through a call-to-action on your posts to can easily influence visitors to take up an offer. In essence, you attract, convert and close through your posts.
Positioning your brand: There are blogs which dominate niches and you can also stamp your authority in a similar manner through regular updates. Your topics need to be fresh and you must be authoritative on your products and services. If prospects get answers on everything they need on your blog you can bet they will keep returning. You can then convert through a call to action.
Managing Your Blog's Database:
Basically, blogging can revolutionize your bland website into a high-traffic platform. With time your database will grow and this can affect your site's performance. How do you ensure constant posts, comments, queries and at the same time ensure your blog runs smoothly?   You need to appreciate the role of remote database administration (DBA).
DBA services might not feature at the top of your mind as a blogger but you need to appreciate that with time, the volume of data will increase. This poses challenges including downtime, slow loading and other malfunctions. Do you really want your visitors to find broken links on your blog? What would be the need for the blog if it can't convert anyway?
Remote DBA come in handy especially for business owners who are busy managing their companies. If you have an SEO service writing blogs for you, it is important to understand these experts will not handle your data. As such issues like downtime will always arise. With a DBA service managing your data you are able to cut on costs of hiring an in-house service.
These database experts also ensure your blog experiences no technical problems as you concentrate on other business concerns. More importantly, they have the technical expertise and resources that you might not have. In essence your blog enjoys:
Faster query response time
More efficiency
Increased competitive advantage in your niche
There is much more you will get from these services. It is important to appreciate there are many experts out there. Picking the most ideal can be drag and to make things easier click here to know more about best remote DBA services.
Getting The Most Out Of Remote DBA Services:
Now that you appreciate the place of these professionals in your blog's success, how do you leverage their services? Here are some thoughts:
Consider WordPress: There is no denying the blogging advantages of this content management system (CMS). It is easy to use especially for blogging and you don't need specialized skills. It is also easy to publish content and customization makes it ideal for your blogging needs.
Go for established remote DBA: There are many professional services out there but you need to search for the ones with experience handling WordPress databases. Look for a track record by asking for referrals.
Quality matters: Your DBA expert can only do so much in optimizing your data. If you don't have quality content your website is doomed right from the start.
There is so much your company will enjoy by using remote database administration>. You will be left wondering why you didn't think of the idea earlier.  As you concentrate on your blog, these experts will handle everything else behind the scenes.