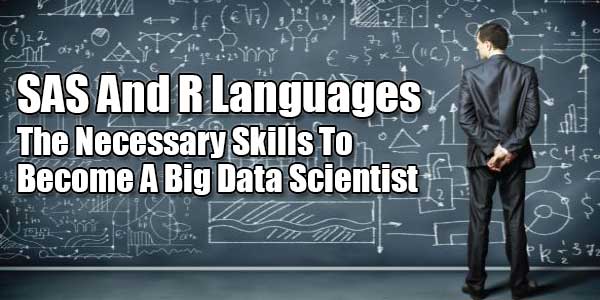 There has been a lot of talk recently about the value of a STEM education. For the uninitiated, the acronym STEM stands for science, technology, engineering and math. Many experts in the fields of education and business feel that these will be the hottest segments of the job market going forward, and they encourage high school and college students to learn subjects like computer programming and scientific research.
The SAS and R programming languages combine these two fields – SAS and R are programming languages, but they also have a decidedly scientific bent. The scientific aspect of these popular programming languages gives them an edge in the marketplace, and the demand for SAS and R programmers has remained strong even as other computer languages have fallen by the wayside.
What is Big Data?
You have probably heard the term big data a time or two. This term is bandied about a lot, not only among scientists but among technology executives and government types as well. Big data plays a major role in data mining – the process whereby companies (and governments) learn about the behaviors of their customers.
It would be hard to overstate the importance of big data. In the public sector, big data helps law enforcement agents analyze crime data and send police to the most dangerous neighborhoods. Big data also allows terrorism experts to foil plots and predict future threats. In the private sector, big data lets companies predict the behavior of their customers, entice them with special offers and suggest additional products for them to buy.
Essential Skills For The Big Data Scientist:
With all this in mind, it is easy to see why big data plays such a vital role in today's world, and why the demand for data scientists and people schooled in scientific programming languages is expected to grow. There is already a shortage of SAS and R programmers in many parts of the country, and that has led to an increase in competition for experienced individuals – and an increase in their compensation.
If you are looking for a good career path, getting on the road to big data could be a very smart move. Before you start taking night classes in SAS or signing up for an R language boot camp, however, it is important to look at your skill set and your personality. Some people find it easy to pick up programming languages, while others struggle with even the simplest computer and scientific concepts. Since SAS and R are both highly technical languages, it is important to make sure you have the essential skills to not only learn the language but make a living with it.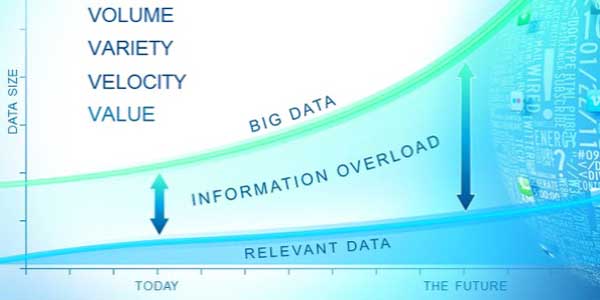 Common Paths To SAS And R Programming Success:
There is no one path to success in the world of programming and big data, but there are some commonalities. Many current SAS and R programmers have degrees in related fields like statistics, math and engineering. Since SAS deals with statistics, an understanding of the prevailing statistical methods companies and governments use is very important.
Other SAS and R programmers come from others walks of life. Some hold degrees in sociology, anthropology and even psychology. What they share is an interest in the scientific method and a curiosity about statistics and the role they play in the modern world.
A Scientific Understanding:
One of the chief underpinnings of success in the world of SAS and R programming is an understanding of the scientific method and how it is used to prove or disprove a hypothesis. If you are currently in high school and thinking about a career in big data, it is a good idea to take as many science courses as you can. Even if that biology or chemistry class is not directly applicable to your future career goal as a SAS or R programmer, the experiments you do will help train your mind and teach you to think logically.
The ability to think logically and take a step-by-step approach are keys to success for any programmer. Whether you are programming in C++, SAS or R, having a logical and organized mind will give you a huge head start. For some people, the ability to think logically comes naturally. Those are the people who breeze through advanced math and science classes and then go on to do well with big data and analytics training.
For others this logical thinking does not come easily. That does not mean they cannot be successful SAS or R programmers. It just means they will have to work harder to achieve success. No matter what your path to the programming language, a career working in big data can be very rewarding. If you recognize any of the attributes listed above, you might want to make big data science your personal career goal.