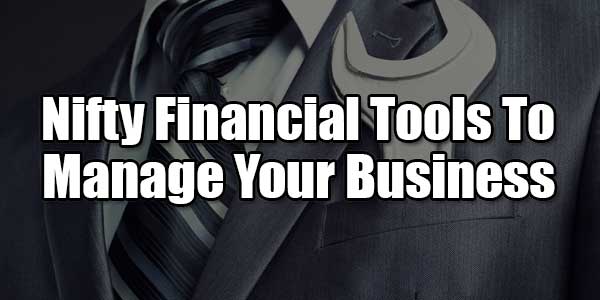 Managing a small business can be overwhelming. As an owner, you must juggle dozens of tasks each day. Technology can help you reduce the amount of time you spend on financial tasks. Here are some great financial tools to help you save time and be more productive.
Managing Payroll:
Working with payroll can be a time-consuming and difficult task. The tax rules for withholdings are constantly changing. Your firm will add employees to payroll and remove workers who leave. The business may have both salaried employees and hourly workers. All of these factors make handling payroll difficult.
As this article explains, Wagepoint is a cloud-based payroll service that can help you manage your payroll requirements. The system can calculate withholdings and deductions, and pay workers through direct deposit. Wagepoint allows you to pay salaried employees, hourly workers and independent contractors.
Handling Employee Expenses:
Managing employee expenses presents several challenges. First, the sheer number of transactions makes accounting for expenses difficult. Your expense reimbursement process is an area with a high risk for employee theft.
Many small businesses invest too much time on expenses, because they use a paper-based system. Employees fill out a hard copy expense report and attach their receipts. The owner (or another staff person) reviews the expenses, and verifies that they are legitimate. The expenses are then assigned an account number, and the expenses are posted to the accounting system. Finally, the owner reviews all of the related documents and signs a check to pay the employee.
This process has multiple steps, which means more time for the owner and staff members. The manual system increases the risk that an employee may submit a bogus receipt, or a receipt for a personal expense. Because of the volume of manual transactions, the theft may not be noticed.
Expensify is another app that can help simplify the employee expense process. The app allows you to scan receipts, which eliminates the need to work with hard copy. You can review employee expense reports and approve payments online. Expensify allows you to easily review activity on a company credit card. Once you've reviewed all the documentation, you can send reimbursements to the employee using the app.
Using an automated process will allow you to review expenses easily. Because the process is easier, you may be more likely to notice expenses that aren't legitimate. An automated system will help you quickly follow up on questionable expenses.
Accounting Online:
Many accounting systems are now cloud-based. Quickbooks accounting software now has an online version that is based on the cloud. This eliminates the need to load software onto your computers and the need to backup your accounting to a separate hard drive. The cloud can back up your data automatically.
Quickbooks software can also link to many other automated systems. You bank statements and credit card activity can be downloaded into Quickbooks. The software has a payroll function that makes processing wages easier. This download capability helps the business owner avoid spending dozens of hours manually inputting data.
Staying On Top Of Investments:
This article explains an online tool that allows you to link several types of financial data. Mint is a tool that allows you to link bank statements, credit cards and investment accounts. You can link these reports with a budgeting tool.
Say, for example, that you're starting a business. For the first six months, you use Mint to budget for your company. Your budget includes line items for retaining company earnings and investing those earnings. Mint allows you to link investment accounts to your budget. You can also review bank statement and credit card activity, to ensure that you're capturing all business expenses. When your business gets larger, you might shift to an accounting software package like Quickbooks.
Maintaining Your Business Credit Rating:
As your business expands, you may take on loans and use company credit cards. To grow your business, you need to maintain a solid credit rating. If you find that a vendor or some other financial company has reported incorrect data to a credit bureau, you can find help. Credit specialists use social media and other online channels to provide information on how to protect your credit rating.
Follow up with one of these firms to remove any incorrect data from credit bureaus. Protecting your company's credit rating will help you secure financing to grow your business.