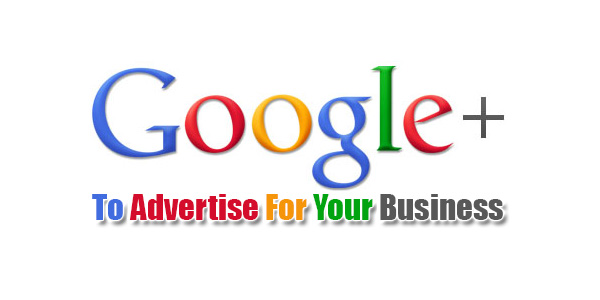 Marketing on Google Plus is the best thing you can do for your business. More and more people are signing in to create their own Google account, allowing you to reach as many customers as you can, but the best thing about this platform is the benefits it can give to boost your SEO.
Google + is not your ordinary social networking platform, it is the optimum resource to boost your business' visibility and secure a good spot on the first page of the search results.  It is a strategic move to strengthen your SEO strategy and to get more followers on Google Plus.
There are actually a myriad of ways to maximize your Google + in promoting your business. You can do so much more than merely sharing posts and photos to your contacts and followers. To help you get a good start in making your business grow, here is a guide on how to use Google + to advertise your business.
Merge Your Google Plus Local And Business Pages:
What makes Google + better than any other social network is the fact that is backed by Google itself, giving you an opportunity to take advantage of its SEO value. What is even more interesting is the fact that more features are added that allow business owners to control their business easily. The integration of two Google + pages, the Local and the Business page, is definitely something every online business enthusiast should rejoice about!
The Google + Local page is the replacement of the old Google Place pages. It is an effective way to let your business be discovered by Google users in the area.
On the other hand, the Google + Business page is a practical way to connect to your customers and let them find your website whenever they look for your products or services in Google.
Utilize Live Videos In Google + Hangouts:
Using Google + Hangouts is a wise move to engage your customers in your business. It is also a great way to build your brand and let your customers be updated with your business. Below are some of the benefits that you can get in using Google + Hangouts.
You have probably heard of the word webinars lately. It is the latest method used to share any professional information to your audience worldwide. Through creating video tutorials, you can assist your customers as they navigate their way around the services and products found in your business page.
Whenever you feel the need to hold a live broadcast and host a class, but then you do not have the space or the budget to gather a huge audience, this new feature in Google + could be your lifesaver. You can invite as many audience as you like, conduct a class workshop, and broadcast it to them live.
The best thing about Hangouts is that it allows you to create video tutorials and workshop classes for free. You do not have to install another software for this. Plus, you can save your Hangouts videos and post them directly on your website, Google + profile, and YouTube Channel.
Take Advantage Of The Plugins:
A lot of influential and famous bloggers have used Google Plus. You can take this advantage and strategically share your content which is appealing enough for them to read and pass on to their readers. Some users insist that more audience get interested in the content shared by someone from their community. This way, not only are you attracting more potential customers and get more followers on Google Plus, but you are also encouraging the Google search engine to rank your site on the top of the search results. Some Google Plus Plugins you can you use to promote your business are as follows:
Google Author Link
Widgets+
Google Plus Interactive Posts
Google Plus Blogs
Build You Own Community:
There is nothing more appropriate than to share your site to people who take interest in your business. Building your own community increases your chance of getting an audience who have higher potentials to be your clients as well as your partners in promoting your business. If the target clients of your business are working mothers, then you can create a community which is specifically intended for them.
If you want to grow your business fast and reach out to as many users as you can while adding a solid SEO value to your site, then marketing on Google Plus is definitely a must thing to do.