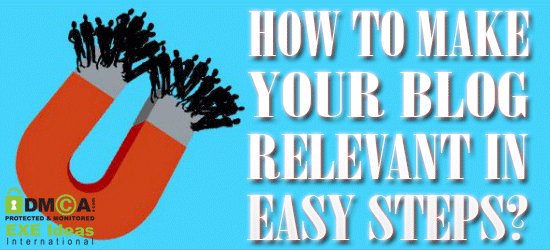 A highly relevant and engaging blog is a great tool for generating increased web traffic numbers and improving a brand's relationship with its target audience. That's why so many businesses are creating and managing blogs on a regular basis. Blogging has transformed from a way for consumer to journal their thoughts online to an incredibly effective search engine optimization strategy. Your blog, however, is only going to be effective at generating web traffic if it is perceived as relevant and applicable to your target consumer.

Creating a blog that is relevant can be a real challenge for the modern marketer. With so much competition for consumers' attention, it can be difficult to create a blog that stands out from the crowd and successful captivates the focus of a reader. Here are 7 great strategies for making a blog seem relevant and modern in today's modern world.
1.) Read Content Produced By Your Competitor:
One of the simplest strategies for creating a blog that is relevant and engaging is simply to pay attention to the blogs of your biggest competitors. If you are trying to captivate the attention of audience members who constantly read the blog of your competition, you may want to implement some of the same strategies, present an opposing viewpoint, or even mimic the writing style of that blog. As long as you incorporate your own twist or spin on the content, you'll be perceived as a relevant source of information.
2.) Use Incredible Blog Design:
It's impossible to overstate how important the look and feel of your blog are to consumers. If your blog looks outdated, is difficult to navigate or read, employs tacky design elements, or doesn't complement the content in your blog, consumers are going to leave feeling confused, frustrated, or even annoyed. Many brands generate incredible content for their blogs but never see any dramatic increase in customer traffic. This is usually because of a flaw with the blog's overall design. Consumers make split-second decisions about blog quality based on the impression they get as soon as the webpage loads. Bad design elements can encourage a consumer to click the back button before they read a single word of your content
This is why so many bloggers are choosing to invest in a high quality premium WordPress theme, Blogger theme, or the services of a web design professional. When your blog design and theme are clearly unique and obviously well-designed, a consumer may assume that your brand is authoritative, interesting, and of course relevant.
3.) Use Images:
Images are often neglected when it comes to blogging because bloggers mistakenly assume that customers are interested in reading content, not looking at content. Surprisingly, the opposite is starting to become the norm. Many consumers are exhausted with reading pages and pages of content. Because high quality content is so important from a search engine optimization standpoint, and images offer little SEO value, many brands have neglected images and overemphasized content on their blogs. This can be frustrating for a consumer who simply doesn't have an hour to read through blog post after blog post. If you can communicate relevant information with an image rather than a handful of paragraphs, you may be able to reach a population of consumers that would otherwise have been lost.
4.) Use Video:
Video content is one of the greatest ways to make your blog feel modern and relevant. Brands and businesses that embed video content in their blogs are clearly appealing to the latest consumer trends and preferences. It's not a necessity to use this type of content, but it will help to make your blog seem more "trendy" and updated.
5.) Link Your Blog To Social Media:
Social media represents an incredibly effective method for making a blog relevant to consumers. Many Internet surfers today access all of their online content through some type of social media platform. They may follow a Twitter link to an engaging blog post or see that a friend recently shared an interesting article on Facebook. Unless your blog is making an appearance, through links, on social media account pages, you may be missing out on a huge chunk of audience traffic.
6.) Insert Humor Here:
Humor is one of the most effective ways to make a blog appear relevant. Brands that don't take themselves too seriously often have better relationships with their consumers. You don't have to start each blog with a tacky knock knock joke, but you might consider writing each blog post in a more candid, humorous, and engaging style.
7.) Write For The Reader:
This, of course, brings us to the last way to make your blog more relevant to the average consumer. Unless your blog is written specifically for the reader, your website will appear to be behind the times. Content that is written specifically for search engine algorithms is outdated and ineffective in today's modern consumer world. Internet surfers are looking for blog posts that read like conversations. Write with your audience in mind, and you will be far more likely to create a blog that is engaging, informative, captivating, and relevant.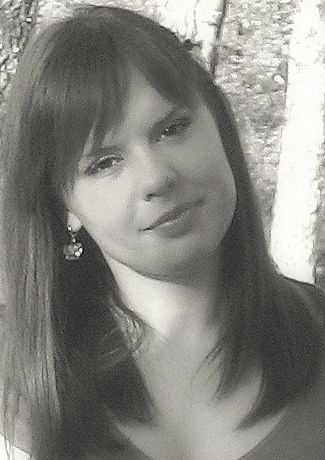 About the Author:
Anny Solway is a dedicated writer at ThemeFuse — a web studio that creates original WordPress themes, that can be used out of the box. She loves to share blogging and technology tips.