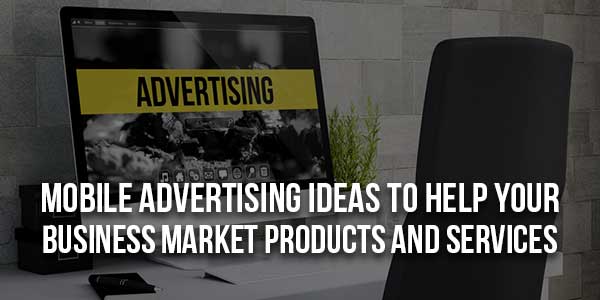 If you don't have a hefty marketing budget or the following of a major brand, it can be difficult to reach the market. What do you do? You need an eye-catching way to get your message across, one that will make your competitor's campaign look like a sad failure by comparison. It might seem like there are few options, but luckily for you, we have some mobile advertising ideas that will help your business market products and services in no time.
The Benefits Of Mobile Advertising:
As mobile advertising becomes more and more prominent, businesses are taking note. There are many benefits to mobile advertising, including the following:
The ability to reach out to your market on the go.
The ability to reach out to your market in unique, personalized ways.
At-home or on-the-road access allows your business to increase productivity and efficiency.
The chance to connect with consumers while they are performing their daily activities, such as commuting, shopping, and relaxing at home in the evening. This is a great way to reach them without being too pushy or intrusive.
The chance to get the consumer to engage with your business and convert them into a customer.
The ability to communicate with your customers in real-time, from wherever they are.
Mobile Advertising Ideas:
We have compiled some of our favorite mobile advertising ideas to help you get the upper hand when competing in the marketplace. You can take your business to a new level, increasing visibility and customer engagement with these tried and true ideas.
Vehicle Wraps:
Vehicle wraps are a great way to advertise your business. Whether a delivery truck or a minivan, you can wrap the outside of your vehicle in an advertisement for your business or product. When it comes to mobile ads, you can't beat the versatility and visual impact of vehicle wraps.
With good graphic design and clever messaging, you can have a mobile campaign that will grab the attention of your prospective customers, drive them to your business, and keep them coming back. When choosing a design for a vehicle wrap advertising campaign, keep in mind that it should be able to withstand all weather environments.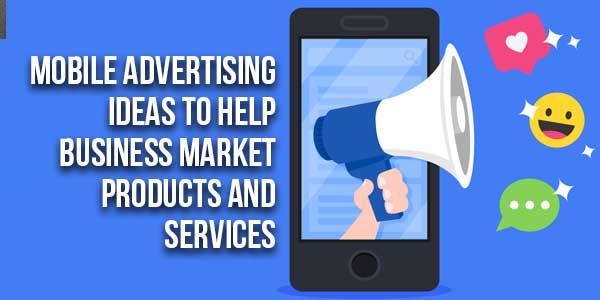 Customizable Promotional Items:
You can use everyday items like cups, mugs, and napkins to create promotional items for your business. These items can be custom printed with your logo, contact information, and a QR code that will link to your website. These promotional items allow you to advertise every time a client uses them, and it is something that they will use each day. This makes it likely that they will remember your business and return for more services or products in the future.
T-Shirts And Sweatshirts:
T-shirts and sweatshirts are great options for mobile advertising ideas. They can be customized with your logo and contact information, which means that your business name and information will be seen by every person who wears your shirt. This type of advertising also helps to build brand recognition and awareness for your business and make it memorable for customers.
Promotional Pen:
Promotional pens are a truly versatile mobile advertising idea. They can be imprinted with your logo, contact information, and branding, as well as a toll-free number, website address, or QR code that points to your marketing campaign. The promotional pens allow you to advertise every time someone uses your pen, which they will use regularly, making it perfect for mobile advertising.
Having a thorough, well-planned campaign that includes mobile marketing is an excellent way to increase your visibility and drive customers to your door. You can also use these ideas to keep current clients coming back for more. With a little planning and some hard work, you can make your business a success. Always keep in mind that the two most important factors in any marketing campaign are creativity and timing.