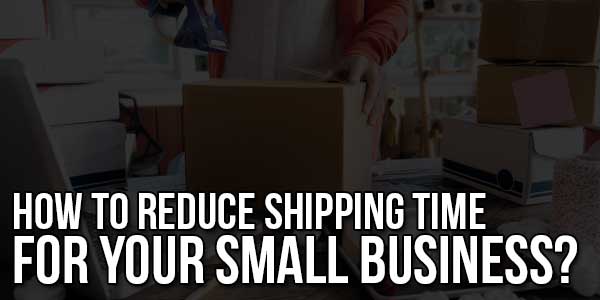 Data shows that millions of Americans switched to shopping online during the year 2020. In response to this, small businesses have been using eCommerce to capitalize on this growing trend which experts predict will become the norm. But, with shipping expenses at an all-time high, many small businesses have been looking for ways to reduce their shipping expenses. Today, we list 4 effective things you can do to drastically lower shipping expenses.
Prepay For Shipping:
Many shipping businesses such as UPS and FedEx, enable you to prepay for shipping. One of the things you can do is to buy a certain amount of shipping labels up front, as to which you place them on packages as you need to deliver them. This can help to reduce shipping expenses as well as save you some time.
Include Shipping Expense In Listing Price:
As Ruble Truck Sales Inc. highlights, many online businesses do not provide a shipping price when a customer reaches the checkout page. In some cases, they've already implemented the shipping cost, as a part of the product's upfront listing price. This can prove to be especially useful as 80% of online shoppers prefer platforms that give them free shipping. Therefore, you can actually encourage more sales, increase customer retention and reduce shipping expenses by including shipping costs in the product's upfront price.
Use A Shipping Platform:
Gone are the days where small businesses had to drive to the local post office as to which they would wait in a line to deliver one item. In today's world, online shipping platforms have been making the lives of business owners easier, by enabling them to streamline orders and manage their company's shipping process from a remote location. Most platforms have advanced algorithms that can compare rates to see if you could save money on your shipping expenses. A prime example of such is Shippo. Shippo is a shipping platform that can automate the label creation process, schedule pickups for packages and lower business costs.
Reduce Package Dimensions And Weigh Items:
Chances are that you do not use flat-rate shipping when it comes to shipping bulky, heavy items. Therefore, consider getting a postage scale so that you can get an estimation of what it will cost. You can use this information to get the right shipping label. Additionally, carriers also use package dimensions when it comes to calculating shipping expenses. Therefore, ensure that you use packaging that matches the size of the item you're shipping.
Shipping is an incredibly important part of your small business. Be sure to make your shipping as efficient as possible so that you can garner the most sales and positive reviews that you possibly can.