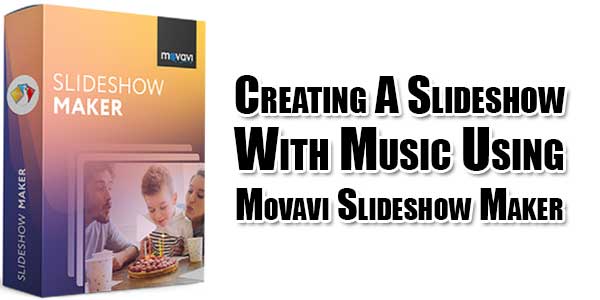 Compiling photos into a slideshow can look quite good, but if you really want it to pop you definitely need to add music to set the pace and mood. The audiovisual elements in slideshows can make or break them, which is why you need to use the right software.
If you're in the market for a slideshow maker with music, you should look no further than Movavi Slideshow Maker. Not only is it easy to use, but it has powerful features that will let you compile a slideshow and incorporate numerous types of audiovisual bells and whistles.
In fact as soon as you launch Movavi Slideshow Maker, you will see a 'Welcome' window where you can choose between its 'Easy mode' and 'Full feature mode'. If you want to quickly and easily create a slideshow with music and animated transitions you should select the 'Easy mode'. However if you'd like to also include video footage, filters, effects, text elements, and so on – the 'Full feature mode' will be more your speed.
Easy Mode:
Assuming you opt for the 'Easy mode', Movavi Slideshow Maker will guide you through the process in a simple 3-step wizard. In the first step you'll be able to add and arrange the photos that you want to include, while also rotating them so that they are uniform. If you want you could also set the slide duration in this step.
After that in the second you can add animated transitions of various styles to all your slides, or none if you prefer. Finally in the third step you'll be able to incorporate background music from your own audio file or one of the build-in tracks, and could set the slide duration to automatically match the tempo of the music.
Full Feature Mode:
If you opted for the 'Full feature mode', Movavi Slideshow Maker will provide you with a timeline interface where you can add and arrange your photos or video clips. It has a wide range of features, but its clean and user-friendly interface should make it easy to browse through them.
The features in Movavi Slideshow Maker's 'Full feature mode' will let you enhance the quality of your photos or videos, apply filters and effects, add and customize text elements, record a voiceover, and much more. It may take a minute or two to familiarize yourself with the full scope of features that are available.
Regardless of the option that you choose, it is safe to say that Movavi Slideshow Maker will definitely be able to help you create a slideshow with music – and more. With its help you should be able to come up with the kind of slideshows that stand out, and are much more visually interesting.