With the influx of online businesses, aided with growing penetration of the internet and the massive adoption of smartphones, the security aspect of these businesses has become more alarming. The web security of these businesses isn't understood well by many.
The online presence of these businesses is always on cross-hairs of hackers as their content management systems designed by custom web development services are marred with vulnerabilities. Some of these business owners who utilize CMS don't actually know what exactly web security is and how to implement it essentially. No website of any business can be completely safe. Hence there are things which online businesses should know when it comes down to web security.
Here are 13 such things to be kept in mind regarding this issue:-
Regular Update
Separate Hosting of Websites
Maintaining Strong Passwords
Monitoring User Access
Modifying Default Settings of CMS
Choose Proper Extension
Regular Data Backup
Utilizing HTTPS Certification
Granting File Permissions
Setting Server Configuration Files
Installation of Firewall
Security of Devices
Never Keeping Data of Clients' Cards
1.) Regular Update:
Constant patching as well as updating the computers is a major step towards ensuring safe online business. Even if you install high-end security software, but fail to update them regularly, then you will be still vulnerable to hacking attempts and viruses.
Security software is only as effective as its current and recent updates. Even though such security applications aren't completely breached proof, but the regular updates ensure a much safer environment for the users.
2.) Separate Hosting of Websites:
By simply hosting a single website to a server essentially means that there is a particular WordPress install or even a plugin that become a target to any hacker.
However, hosting numerous websites on the same server certainly means multiple targets within one particular server.
Also, whenever a worm infects a single website, it might spread to other websites exponentially. This essentially means that if you host half a dozen websites on a single server, then all of the six can easily be hacked at the same time, once the access to one particular site is established.
Also, cleaning up such a huge mess can be quite a time consuming as well as cumbersome since the websites can easily re-infest and re-infect each other in an endless loop which can be a nightmare to any custom website development company.
3.) Maintaining Strong Passwords:
It is evident that weak passwords are often clear indicators that your website can easily be hacked at any point.
Hence, stronger root passwords will simply protect the website from any type of unauthorized access.
In most cases, the CMS platforms often suggest the user name as admin. Worse of it all is that people go with it, without ever changing to a much more unique username as well as password.
Common and popular user names, as well as passwords, are hacked quite easily. A proper password for any online account needs to be unique, long as well as highly complex.
4.) Monitoring User Access:
If a website has multiple user logins, a system known as "least privileged" needs to be followed. Whenever a user requires any permission to work on any particular job, escalated access should be duly granted to the user depending on the task which is being carried out, and when the task is completed, the access is turned back to limited.
This completely minimizes mistakes that are done and even helps to cut down on various instances of different compromised accounts.
5.) Modifying Default Settings of CMS:
In the case of any CMS software, they come with certain settings. If you are running your online business's website using these settings, then you are targeting yourself up for hacking or any associated security breach.
Even automated hacking attacks use the basic CMS settings which users often ignore. In order to secure, always change or modify the default settings of the CMS platform before you actually run the website.
Full-stack web development services should always change the CMS default settings whenever installing one at the client-side.
6.) Choose Proper Extension:
Website extension that you use may easily be the foundation of your business or results in its downfall.
Hence, the selection of the right extension is certainly a prerequisite to secure and safe web applications. Whenever you are installing extensions, make sure to confirm the data of their recent update.
Even, the age of extension also matters quite a lot in terms of web security since an outdated extension may simply not respond well to any new attacks.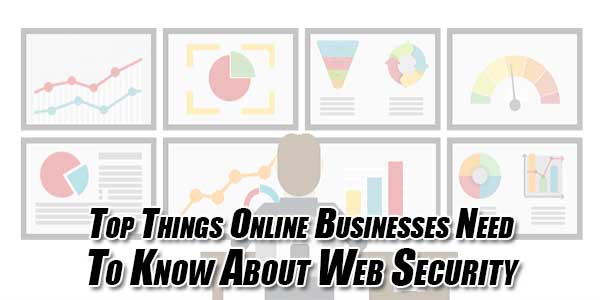 7.) Regular Data Backup:
The worse case possible in a website being hacked is if the data hasn't been duly backed up. Hence, it is essential to know that data loss can easily happen due to human error or even because of hardware failure.
So, you can never be too much care when it comes to backing up your data. Also, the responsibility to back up the data is completely yours, and certainly not of a web developer or the hosting company.
Automatic data backup is certainly the best solution to this particular issue. Best website development company always keep data back up and regularly update it.
8.) Utilizing HTTPS Certification:
When it comes to securing more than one particular section of an online business's website, SSL certifications can play a crucial role.
Conventionally they are often localized just to the payment section. However, securing the complete website with an SSL certificate is becoming a norm.
After purchasing the certificate, you can easily install it and even check its complete validation. After that, you can make all the necessary adjustments like internal links editing etc.
9.) Granting File Permissions:
Essentially file permissions typically define what can be done on a particular type. There are three distinct kinds by definition.
They are, "owner" who is the content creator, "group" and finally "public". A particular user can easily be assigned either or all of the three different file permissions, which are, Read Only, Write and Execute.
10.) Setting Server Configuration Files:
In terms of server configuration files, you should know about it completely. These files are quite powerful since they allow you to execute different server rules which include commands to improve the security of your website easily.
11.) Installation of Firewall:
In order to create a properly protected network, you need a firewall. A firewall protects your entire network by regulating the entire traffic flowing in as well as out of your business.
12.) Security of Devices:
Mobile devices, as well as PC that you use, need to be well-secured. At present, losing a phone can essentially mean a loss of highly valuable company data.
You need to encrypt your devices as well as enable passwords to secure the PC, which is a crucial step towards web security.
A custom software development company always ensures the protection of mobile devices and PC through these means.
13.) Never Keeping Data of Clients' Cards:
Whenever such crucial, delicate and sensitive data is penetrated, you may become liable to pay hefty fines.
Hence, the best practice is to avoid this in order to make sure that all of your clients' credit or debit card information is duly handled by a particular third-party application that is specifically developed to handle such data.
Conclusion:
An online business needs to invest in web security to ensure its own data and clients' data is duly protected. Mentioned below are 13 things that online businesses need to know regarding web security.