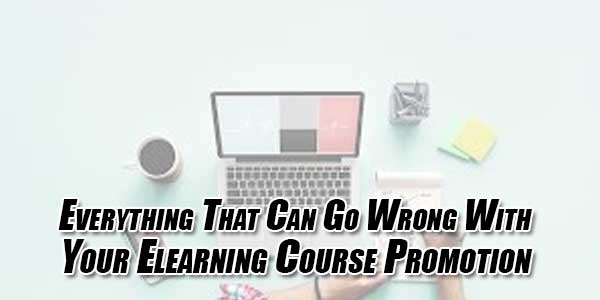 "With the development of a great eLearning course, comes great responsibility of promoting it.", said uncle Ben.
For those who don't like Spiderman references, the math is simple – when you create content that you would like to share with the world for brand name or business, it must reach as many interested people as possible.
However, despite all your efforts, if your learning course has still not caught fire as you had hoped, there must have been a mistake. But if you can not figure it out, let us help you out.
Following are the most popular ways of promoting an eLearning course and what might go wrong with each of them.
1.) Mistakes Made With SEO:
We live in a world where the Internet and Information Technology and Services have expanded their reach to 56.1% of the world's total population. And thus, search engines are the threads that connect 56.1% people of the world.
Furthermore, SEO or Search engine optimization helps you in reaching the maximum amount of this percentage that is interested in your work.
Therefore, SEO has the potential of being the most rewarding approach for marketing your eLearning course.
The biggest mistakes that you can make with SEO is to either,
Not doing enough,
OR
Doing too much
Since SEO has a capability of daunting people who are new at it, they either don't put many efforts in it, or they invest in a Ponzi scheme which only works with quick fixes.
The best way to go about your SEO is that after you have a final keyword list, you should use them in places like:
Your website's address and, if possible, its name.
In title tags of your blogs and other content
In your landing pages' headings and sub-headings.
In your blogs or landing pages or graphic content descriptions or whitepapers (besides high-quality and informative content)
In meta descriptions.
In guest posts and other link building strategies
The truth about SEO is that it takes time, patience and consistency to work its magic, so any kind of quick-fix is probably a hoax.
Remember, if it's too good to be true, that's because it isn't.
2.) Content Marketing:
The most favorable course to take in digital marketing is analyzing your competitors' work and results with your own.
eLearning course development is not much different either: before investing your resources in any approach, you must compare eLearning providers, especially the successful ones to grasp their marketing approach.
The only thing to remember is that your conversions matter more than your SERP ranking. This is why prioritizing high search engine ranking over your target audience's content preferences might backfire.
Another important factor to consider is the time preference of your target audience. So scheduling your content to match their convenience can help give your course a headstart.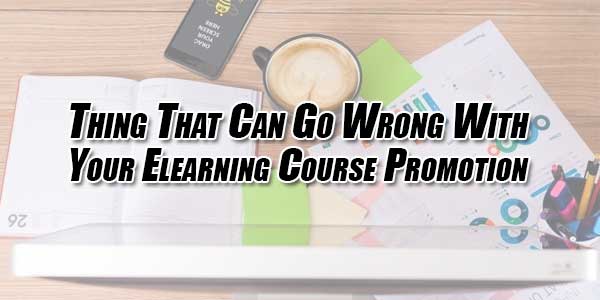 3.) PPC Campaign:
The inbound marketing approach is powerful and effective, but outbound marketing should not be overlooked when you need quick results. In such scenarios, taking help of paid advertising works by impelling your online course directly to your target audience.
However, another mistake that people often make in case of PPC Ad campaigns is that they work without planning, optimizing and budgeting. This results in their ad campaigns can get a bit steep in terms of capital investment.
All you need to do is choose the right keywords for your niche and educate yourself about the different kinds of paid advertisements that you can adopt.
4.) Guest Posting:
Guest posting allows you to build your links and your eLearning course to rank higher on SERPs.
This is a huge opportunity to contact popular sites, relevant to your target audience, and submit high-quality content to build a rapport. However, people end up making some grave mistakes in guest posting, such as,
Being advertorial and ignoring what the blog's audience likes to read.
Forgetting to link back to your blog, website or landing page.
Writing for an altogether different audience that won't convert for you.
Not producing good content.
All these mistakes can lead to the failure of your guest posting strategy.
Guest posting is a way of not just marketing your product or service but also of building relationships. For doing this successfully requires knowledge and genuine writing.
Lastly,
Marketing is necessary to propel your course forward, but doing it the right way is even more important. Having the right metrics and good analytics system can help a great deal but in the end, you should know the right direction as well. So if you have any questions regarding your own marketing strategies, let us know in the comments.