Search Engine Optimization plays a great role in putting your site in the attention of the users of the internet. If you are selling a service, you need to know who your audience is. More important than that, you need to build an audience that promotes your services and keeps your business afloat. SEO act as the bridge between you and your client by sending off your links to the people it deems interested in buying your service. It is a part of a marketing strategy that helps to advertise your brand in the market. There are areas of SEO that are now being explored to make this technique of marketing even more authentic and efficient. So far, there have been two SEO techniques that are being widely used:
Our main focus is to find out all the benefits of the second type that is not only subtle and effortless in its mechanism but also very fruitful in reaping good results. By good results, we mean reaching high ranking in search engines like Yahoo, Bing or Google. Following is the list of off-site SEO techniques that one can use to improve SERP ranking:
Forums
Influencer Outreach '
Blog Commenting
Broken Link Building
Social Networking & Bookmarking
Content Marketing & Newsletters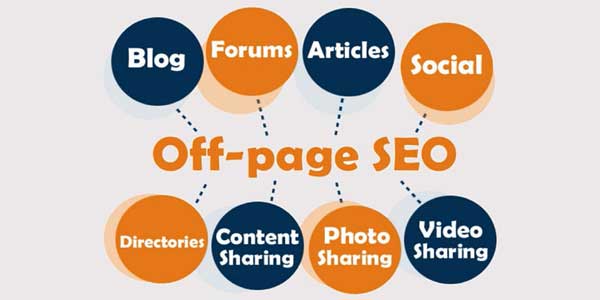 1.) Forums:
You can participate in forum discussions that are related to your products and add links in it so that people who might be interested in your product could learn a little bit on it through your engagement with them on the subject. Google loves discussions just as much as people with questions do. It helps them get the answers to the questions they have in their minds by simply going through the extensive discussions people do on the concerning subject matter. Once enter in the forums, make sure you are mindful of creating a detailed personal profile so that when people follow you they are not distracted by the thought of your account being inauthentic. You can also search for the forums that offer do-follow links.
2.) Influencer Outreach:
If you need to expand your audience base, you can simply target an influencer's audience by connecting with them. The simple ways to connect with them is by sharing your content with them. This requires a bit of research on the areas and niches that the influencer thrive in. Once you offer to add something to their page, you get a chance to communicate with their audience. As an example, you can use Buzzsumo to find an influencer who works in the same niche as you do. You can even ask the influencer to contribute on your page by simply asking them to review your page, give friendly feedback or recommend your work to them.  This comes under the same category as outreaching influencers does. Because these influencers own a brand, the bigger the brand, more would be the worth of their mention.
3.) Blog Commenting:
This is quite similar to forum engagement where you read through the whole question/answer section in order to engage with the users. In the same way, you engage with the viewers of a respective blog by commenting in the comment section where you get an opportunity to promote more service as well.
4.) Broken Link Building:
This might be one of the smartest ways to share the space of an influencer by asking them to replace their broken link page with one of your pages. You offer them your assistance by bringing into their attention the broken links of their website. You can even replace their outdated pages.
5.) Social Networking And Bookmarking:
If your content is performing great on social media forums where most of the population is, it will reach Google much smoothly and quickly than the content optimized on Google. The other technique is bookmarking, which has been a matter of long debate till now. You can use Digg, Reddit, StumbleUpon, Delicious to exercise this technique. Make sure you write an attractive tagline so that you get an abundant audience.
6.) Content Marketing And Newsletters:
Knowing the right use of every social media network is crucial to be able to market content. You can use YouTube to make video-content, Instagram to share pictures, Facebook to share every kind of content – you just need to know why people use any network so that you can make content according to it. Then another technique is that of writing newsletters to your valued customers and updates them about your services. You need a good internet connection that enables working of each of your activity on time. You can consider Spectrum packages for that matter. You can even get the bundle offers that package internet, phone, and cable for your convenience.