When it comes to promoting your business online, there is no dearth of marketing tools. Despite the increased availability of new alternatives, majority businesses around the world continue to opt for email marketing. It is so because email marketing is the most effective way of generating leads and building clientele. With email marketing best practices, businesses can easily reach out to target customers and expand their base. Not only not, but email marketing also is favorite among startups as it does not require investment. In this article, we will list and discuss the best practices for efficacious email marketing to help you make your campaign more successful.
Email Marketing Best Practices For A Successful Campaign:
Let's take a look at the best practices for email marketing that actually drive results and make a campaign successful.
1.) Know Your Audience And Segment Email Lists:
Sending the same email to everyone would be a mere wastage of your time and endeavours. If you want your campaign to succeed, you must realise that knowing your audience is of utmost importance. Once you are acquainted with your audience, the next step is to segment email lists to ensure that you send the right emails.
2.) Write A Catchy Subject Line:
A catchy subject line can easily grab the attention of the recipient. On the other hand, a poor subject line will propel the recipient to report your email as spam. Both open rates and email deliverability are impacted by choice of your subject line. For this reason, it is important to come up with a catchy and easily rememberable subject line provided that it is concise. Nonetheless, make certain that you circumvent using known spam words as they will only add up to your spam scores.
3.) Personalise Your Emails:
Email personalisation is the best way to build long-term relations with recipients and turn them into loyal customers. Reaching to your audience with personalised emails will allow you to indulge in direct interaction with them, thereby increasing the success rate of your campaigns. Besides enhanced user experience, the one-on-one interaction that you have with customers will make them feel more connected to your brand.
4.) Choose An Appropriate Image Width And Size For Emails:
Many times, recipients are not able to open the emails that you send as their devices don't support the image width and size. Since users will not be able to access your content, there is high feasibility that your emails are going to end up in spam folders. As a consequence, your campaign will experience declined engagement. On this account, choosing an appropriate image pixel width and size for emails will ascertain that your content loads easily on all devices without lagging. Keeping that at bay, you should also pay heed to the size of the file to ensure high deliverability rates.
5.) Never Purchase An Email List:
The key to run a successful campaign is to build an email list with consistent endeavours. Building an outstanding list can take time, but it is indubitably worth the effort. Purchasing an email list will only lead to the squandering of your hard-earned money. Sending content to people who have no idea about your campaign will result in your email being marked as spam. Instead of buying an email list over the internet, it is better than you make use of an authorisation-based if you do not want to be viewed as a spammer.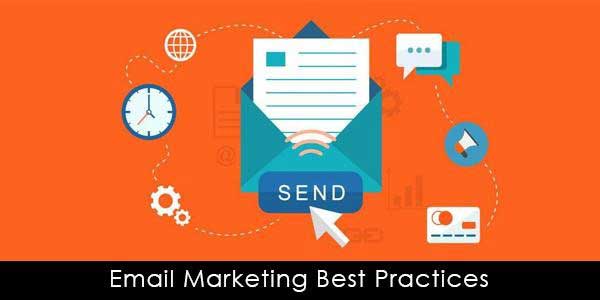 6.) Identify And Fix Deliverability Issues:
When you run an email marketing campaign, deliverability issues are bound to arise. However, it is imperative that you identify and fix deliverability issues before they start taking a toll over your campaign. It is extremely important to remember that you will not see any overnight improvements. For notable outcomes, you will have to make special efforts and remain dedicated.
7.) Make Subscription Easier:
As an email marketing campaign, you should put in your best endeavours to make it easier for interested recipients to subscribe to your content. For this, you can embed a small visible CTA so that your audience is just one click away from the subscription. Not just that, making it simple for your audience to subscribe will the experience more convenient for them.
8.) Send Confirmation When A Subscriber Opts In:
Sending confirmation when someone subscriber opts in gives a professional look to your campaign. You should provide your contact with all the necessary information related to the subscription as it will not only boost your opt-in rate, but it will also help you establish trust with your audience.
9.) Provide Incentives And Special Offers To Subscribers:
It is a great idea to provide incentives and special offers to your subscribers as it will encourage them to share your content with their acquaintances. In addition to that, it will lead to improved subscriber retention, which is exactly what your campaign needs.
10.) Learn From Previous Campaigns:
Learning from previous campaigns can turn out to be very advantageous for your future endeavours. Analysing past campaigns will prevent you from repeating mistakes so that you can drive desired results. Not only that, past campaigns will make it easier for you to spot successful strategies for making your campaign better.
11.) Remove Inactive Contacts From Your Mailing List:
It is very essential to remove unengaged recipients from your mailing list as they can have a negative impact on your open rate while making your campaign look inactive. Look for users who haven't exhibited adequate engagement over a certain time period and remove them from your mailing list on a regular basis. Removing inactive contacts will help you maintain an accurate open rate.
Final Words:
Email marketing has the potential to solidify your promotional efforts to ensure that you enjoy substantial returns. Unlike most promotional tools, email marketing can work wonders for businesses of all sizes. Although there is no sure shot way of making your email marketing campaign successful, proper utilisation of these best practices can undoubtedly give a significant boost to your brand.