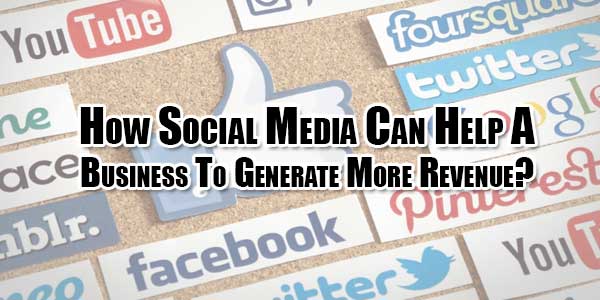 Social media can help a business to generate more revenue easily if a proper strategy is applied in a natural way. The social media analysts must understand the basics and apply real-time strategies to fetch customer attention and ensure there are no issues at all.
# 1 – Understand The Demographics:
You need to understand the demographics of the customer and analyze their taste and understandings.
This is a difficult thing to do so you need to go through the successful marketing campaigns launched in the past and use the paid software and Google search to find more information related to the search engine algorithms and other data. This information will help to draw a pattern of the customer emotion quotient and understand their engagement patterns.
It will also help to understand the type of posts they like and how they can engage with an infographics or videos. As video production takes more time; you may think to develop posts and infographics also. Therefore, the analysis is very important.
# 2 – Hire A Dedicated Team:
You must hire a user interface designer apart from a content strategist to churn out user engaging content all the time. It is important to hire a dedicated team that can plan and execute the social media campaign with aplomb. The team must provide information related to the campaign and a business analyst should ensure the information provided is researched properly.
It is very important to first optimize the profile by filling out all the details required on the social media page. Next, you need to post an informative image as the background of the social media wall to grab the attention of the visitors and ensure that they understand the true purpose of the product also.
# 3 – Engage With Freebies And Coupons:
It is important to engage with freebies and coupons so that your customers feel good about it. If you associate your posts with current issues and give them a pertinent solution, it will make a deeper connection.
For example – If the product is associating with rent a car or car lease, you must find if there are travel issues and how renting or leasing a car can help the customer to save time. A short animation video will also grab eyeballs and attract the audience big time as well. It can have a car running to pick a person from office and then drop him or her back after a hectic schedule. The overall costs in managing a vehicle v/s the total costs can be also shown as extra benefits to attract an audience.
It is very important to drive good benefits from the social media pages and look for new opportunities all the time. You can start a contest and advertise it by associating it with a big brand to grab eyeballs. It makes a lasting impression and helps the audience to become a loyal partner.
Conclusion:
Maintaining social media is actually more than enough to drive quality leads and revenue.
All, you need is patience and a dedicated team to do the job.