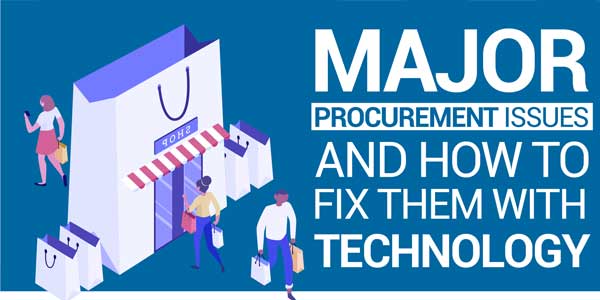 There are many steps involved when you want to procure new services or products. The procurement process cuts across multiple departments and many teams. The process involves identifying of the best incoming materials, identifying the right vendors, making sure to keep track of payments, etc.
Considering the complexity of the procurement process, it can easily get delayed or create a lot of issues. As a result, it can cost your company a great deal of money and time.
To streamline the process and save your company from losing money, you need to automate your procurement process.
Is your company's procurement process fully automated?
Let's take a look at some important advantages of automating your procurement process.
1.) Easy Tracking:
Automation of the procurement process can help your team easily track and analyze the spending of your company. It helps your procurement team monitor expenses by category, contract, and vendor. That means it enables you to track the details of every single dollar leaving your company.
This helps you minimize overspending. That's because you can keep an eye on the major reasons which can lead to overspending.
Usually, a company's unauthorized costs are unallocated and invisible. Automation helps you track and categorize every expenditure of your company. As a result, you can successfully control authorized expenses, thus preventing overspending.
2.) Improves Data Accuracy:
48% of companies report manual data entry and inefficient processes are the major challenges in the workflow process. Manual data entry and inefficient processes lead to inaccurate data entry which, in turn, has the potential to increase the chances of errors.
But when you automate your procurement process, it helps you significantly increase data accuracy and decrease the chances of errors. Once the process is streamlined, you can access your documents and data and go through your vendors' contracts. This will also help you decrease data inaccuracy.
Technology and automation help you make your procurement system more transparent and help you maintain the integrity of your data. They help you record and keep track of the details of your old transactions. This gives you easy and quick access to them whenever you need them.
3.) Improves Communication:
Due to back-and-forth email and phone call communications, you can witness a delay in order fulfillment. If your communications are not organized, then you can miss payment deadlines as well.
However, if you automate your procurement process, it leads to a more simplified and organized communication system between your team and your vendors.
With the help of automation, you can systematically organize all communication for every purchase order. So, it helps you avoid any obstacles which have the potential to delay your payments or cause miscommunication.
Check out this infographic by PurchaseControl if you want to learn more about the importance of technology and automation in your procurement process.

This Infograph is shared here after legal permission from PurchaseControl