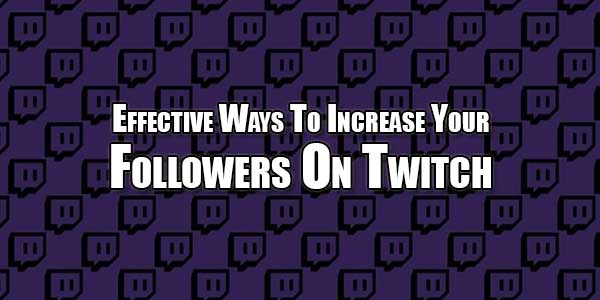 Twitch is the most famous online platform to stream content, so it is important to increase Twitch followers. Having over 2 million users who stream every month, it can be quite a challenge to attract them to your account.
In this article, a list of easy and effective ways to increase Twitch followers will be shared.
What Is Twitch?
As mentioned, Twitch is an online platform for video game contents that can be shared live or in real time. It is not limited to this since a 'Creative' section is included for artists to showcase their processes to other users.
When you stream on Twitch, you can share your favorite hobbies and interests in a big and active online community. For users who stream, most of the viewers return and become regulars or followers. A large number of followers will give you a boost in your reputation, so you must know how to increase your Twitch followers.
You can earn money from the content you share through a 'donation' button included in your streamed content. However, simply putting the 'donation' button does not automatically mean that you will earn right away after you join.
Tips To Increase Your Twitch Followers:
1.) Take Advantage Of Social Media Sites:
Most new users on Twitch do not see how important and useful other social media platforms are in increasing their brand's exposure. Most of the well-known streamers on Twitch use social networking sites such as Snapchat, Twitter, and Instagram to give their followers updates and communicate with them personally.
It is vital that you take advantage of social media since you can introduce yourself or your brand to potential and new followers in different parts of the world. Therefore, you should not underestimate the power of social media.
You should not only use your social media accounts to notify your followers about your new content. You should also try to connect with them because a positive response is more likely if you socialize.
Posting automated tweets about your stream on Twitch is not also advisable. It will be better to try and be more personal like sharing your life, news about games that you are interested in, or a glimpse of what your next stream will be.
2.) Attend Twitch Events And Meetups:
Although Twitch is an online platform, meeting your followers, fans, and other people who have the same interests as you do is better connecting with them online. Since there are many streaming and video game events each year in big cities across the globe, it is the best place for you to increase Twitch followers, gain new friends, and learn new things.
Twitch Con, MineCon, Supanova, and PAX are some of the recommended Twitch events you can attend to. It is also helpful to check out Twitter and Facebook for smaller Twitch get-togethers in cities or towns.
An additional tip is to make business cards and hand them out to other event goers. On your card, you should indicate your name, username on Twitch, and usernames on other social media accounts. People want this information, so you can save time jotting or typing down names.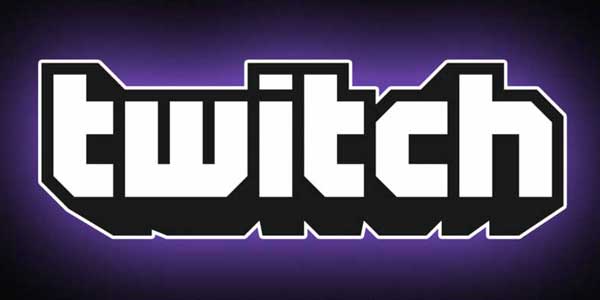 3.) Watch Streams By Other Twitch Users:
Because Twitch is a social media platform, you can meet other streamers and increase your Twitch followers by watching their streams and being responsive and active in chats. When other users see that you are interesting and fun, they will likely view your channel and follow you.
What is even better is that building a good relationship with other streamers since you can ask each other to host or plug your channels. This can result in much more exposure for your brand. Make sure that you are genuine in making friends with other users so that you can avoid having the reputation of doing promotions shamelessly.
4.) Put Money Into A Good Layout:
A layout with clear and good graphics for your stream is definitely worth your time and effort. Not only will you attract more users to view your streams, but it also sends a message that you are professional and dedicated.
In order to make a good layout, there should be a webcam in the upper left or right part, a list of your accounts on other social media sites, and a chat box for users watching in full screen. You can also add a widget that shows your recent hosts and followers and acts as your call to action.
If graphic design is not your forte, you can see various platforms on the Internet that can help you make your layouts, alerts, and widgets on Twitch.
5.) Strategize Your Games Well:
You should not choose a video game to stream on a whim to increase your Twitch followers. If you play an outdated or unpopular game, your stream might get ignored. On the other hand, you will go against many other streamers if you choose to stream a famous game.
One of the tips in being strategic is to browse and search for games that only around 10 to 20 users stream. This number can make the game go higher in the rank of the search results on Twitch. Nevertheless, you will not be lost on the list of the search results.
6.) Do A Lot Of Streaming:
If your focus is to increase your Twitch followers, you better allot a couple of hours in a day to broadcast your stream. Streaming for only 1 hour a day will only result in a very few users stumbling upon your content. However, if you stream for at least 3 hours a day, you can earn a higher ranking in the search results in Twitch and gain more exposure online.
For successful Twitch users, they are usually online for 5 to 10 hours a day. It can be sometimes longer than this. When you are new to Twitch, you do not need to start streaming for the same number of hours. You need to remember that the longer you stream, the higher the chance that you gain more followers.
Using a webcam is more effective getting more views, so you have to turn your camera on when you stream. In addition, it will be better to put "English" to let viewers know that you stream in English to attract the right audience. This is especially helpful if you play games that are famous to non-English people.
7.) Do Streaming On Other Websites:
Through programs such as Restream, you can easily broadcast your streams on Twitch to other platforms like YouTube or Mixer. Since you are streaming outside of Twitch, you can connect to even more people and request them to follow you on Twitch.
Aside from being free, this kind of services does not need extra work because the setup you need is already prepared. You just have to make sure that your channel name on Twitch can be seen on the graphical layout of your screen.
By doing this, people can find your channel right away and saves you time in asking your viewers to follow you in every stream.
Conclusion:
This is the end of the tips on how to increase your Twitch followers. You need dedication in order to achieve the number of followers you want. Gaining success on Twitch entails effort.  However, you can more easily achieve your brand's goal through the strategies given.