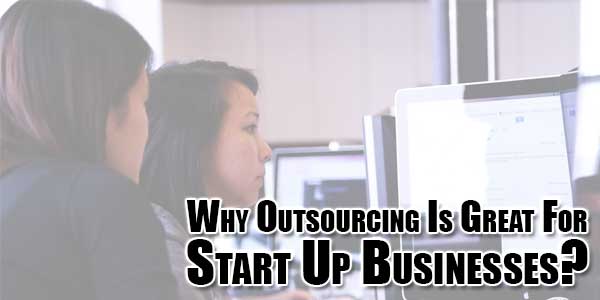 Starting a business is no easy task, it takes a lot of time, effort and money. It will take you time to plan and brainstorm with your business partners, or with yourself if it is a sole proprietorship. We all know how hard it is to start a business financially. Everything that you do with your company requires money, whether it is the workforce, storage, peripherals and other office supplies.
Among all these, the biggest chunk of expense goes to the workforce, or the people working for you. This is the reason why some businessmen, outsource their business to equally talented individuals across the globe.
Afraid Of Outsourcing?
Talking about outsourcing scares some people. They ask, why would I want a stranger working for me? Why would I choose someone, I wouldn't physically meet? Why rely on the internet? What if he/she fails me? What if he/she isn't committed?
To quench your curiosity, all the what ifs and the doubts you have could happen, but it doesn't differ much with having people work for you in a rented office.
There are too many questions and what ifs that scares businesspeople when it comes to outsourcing that they lose the opportunity of having more work done and spending lesser money. Some people doubts the capability of outsourced employees to understand English, nonverbal cues, or miscommunication. Some think that outsourced employees are less capable because they didn't get the same education compared to workers from their country.
Others simply drop the thought and would let go one of the most efficient start-up strategies. Let's dissect the factors.
Firstly, having your employees work near you doesn't give you the security that they won't desert you in the long run. The tendency is that only a few people would take the challenge of working for a start-up company, because just like anyone else, they would look for the stability of the company, the salary, the environment and the perks and benefits they would get from an employer.
Working for a start-up company is somehow also a gamble for the employees. It is so hard to look for people who will be willing to work for a start-up business.
Second, as a start-up business owner, you don't want to spend so much money and give it all away with your first step. You don't want to do that. Typically for a start up business owners, they would look for the best people to work for them to give them an edge over their competitors. They will try to convince these "the best" people, only to find themselves in a dilemma of investing so much on their pay and not on the needs of the company itself.
But if you only expand your horizons to the other part of the globe, you can find an equally talented person who can do you more with less.
Lastly, who says you can't meet your outsourced employee? You can meet them online through Skype and talk with them. Yes, you can't have that final handshake in the end, but the website where you got them have already prepared the rules and guidelines to protect both you and your outsourced employee's interest.
There are hundreds if not thousands of websites where you can find experienced people, willing to work for you. All you have to do is post a job, tell them the job description, set the amount of pay you can give them every month, add instructions on how to apply or where to send their CV, and in no time, you will have hundreds of applicants- undemanding and willing.
Why Outsource?
So why would you pursue outsourcing? There are at least three practical reasons why you want to do it.
First, you don't necessarily have to pay for office rent which means you don't have to pay for an expensive business internet speed. Second, you can have more people with the same amount of money when you hire people in your country. You can completely control your time and work from the convenience of your home. Lastly, you can find great talents abroad that will help you grow your company internationally.
Paying for office rent might be something that you didn't realize was something consuming most of your capital. If you outsource, it won't be necessary for you to have an office in your area, therefore eliminating the need to buy for office supplies, and other peripherals needed by employees. Outsourced workers also cut off the expenses of entitled government benefits, because you work with them by contract.
It is your prerogative if you still want to pay for their particular government benefits, but either way, it's not going to cost you a fortune.
You will eliminate the need to pay for business internet speed. When you run an office, you will have more computers needed to connect to the web, which means that you need to have a business internet connection. If you pay individually for office rent and the internet, then you're going to save a significant amount of money if you outsource.
Outsourcing your business also means that you can work from home, which gives can also give you complete control of your time. If you are a mom who wants to be hands on with your kids, this could be the solution you are looking for. Thousands more of mompreneurs all over the world are doing their businesses online.
Lastly, when you outsource a lot of talented people who have experiences that will help you grow your company. Virtual assistants for example work on a contractual basis, so it won't be difficult for you to look for an experienced assistant to work for you. Plus, the salary you pay one individual in your country can pay 5 or more VAs when you outsource.
Another example is when you order for a Trademark, which requires you to hire a graphics artist. If you outsource your graphic artist, the amount of money you are going to save can pay you an Intellectual Property Rights lawyer.
Aside from these advantages, what are the possible disadvantages when you choose to outsource?
First, you will have a hard time screening because you will have hundreds, if not thousands of applicants, now that's time-consuming. Solution? Have a lengthy instruction, and that would narrow down to who is willing.
Second, if you only hire part time, your chosen virtual assistant probably have more than 2 or 3 part time jobs so it could jeopardize your business, so, in this case, it is better to hire full time.
Third, if you are inexperienced in business, you might be assigning tasks that take ten minds to just one person, so set proper expectations and ask what's doable for him or her.
Lastly, your cultural differences might be a source of miscommunication, so make sure your he or she is comfortable speaking with you. Asians aren't too open with their thoughts, so ask don't assume.
Who Is The Universal Virtual Assistant?
If you haven't tried outsourcing before, the tendency is you expect to find someone who can do everything for you, something like a "universal" va, but there's no such thing. A virtual assistant can't be a customer service support, email marketer, social media specialist, writer, and whatnot at the same time. You have to assign these tasks to different people if you want efficient use of time and quality output.
If you don't have time to look for all of these at the same time, you can look for outsourced agencies, who have a mix of everything. You will be provided with all the people you're going to need at a pay that's comfortable.