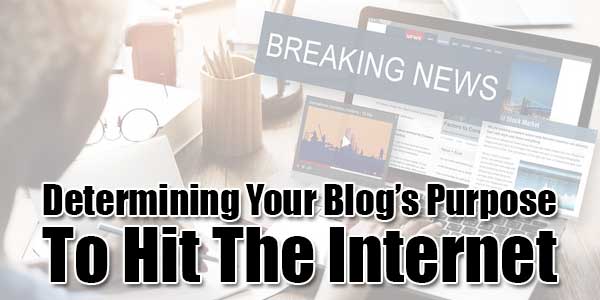 Determining the purpose of your company's blog can be difficult. In fact, it is one of the biggest issues that comes up when I do a new client consultation. I'll ask them what their blog goal is, and most of the time; the small business owners I work with just aren't sure. They blog because they feel like they should, but they do not have any real purpose. For some small business owners, that means that their blogs appear to be disorganized or random posts that don't have a common thread.
While I'll agree that any blogging is better than no blogging, without a set of comprehensive blog goals, it can be difficult for the small business owner to determine the return on the blogging investment, especially when it can take months for a specific blog post to be indexed by Google. Furthermore, when you know your blog goals, it is easier to focus your blogging efforts or budget. For many business owners, the first step in determining your blog goals is a discussion something like this:
Should we talk about products or services?
Should we show what happens behind the scenes?
Should we show industry trends and how our business can help with those?
Should we do something entirely different?
What Should I Blog About?
The first question when determining the purpose of your company's blog should be "Who is our target market?" Because knowing your target market will help answer that age old question "What should I blog about?" If you have not done a target market analysis, it will help you to determine the purpose of your company's blog. I talked about how to do gain a basic understanding of what your audience needs here.
Not only will knowing your target market help you to craft better blog posts, it will help you to better market those blog posts. If your target market is seniors looking for home repair, you probably don't need to be worried about maintaining a Snapchat account. On the other hand, if your target market is professional women with children, you should probably be figuring out how to market those blog posts on Pinterest and Instagram.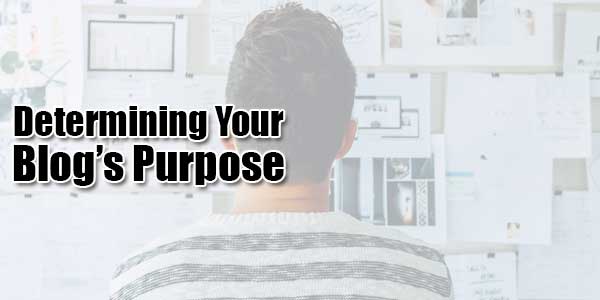 Is SEO Important?
Next, you'll need to decide how your blog will help you reach your business goals. Are you aiming solely to increase your SEO, or do you want to connect with your potential customers? Ideally, a blog can help you do both, but some business owners prefer to focus on one or the other. When clients ask me, I always tell them that they should be publishing keyword rich articles designed for human readers. While the SEO is important, if your blog posts are not interesting to your target market, they will not stick around to read them.
You'll need to dig deeper on those goals, too. When you are looking at bringing potential leads to your site, is your goal to get them to purchase something right away, or do you want them to sign up for your mailing list because you know that your sales process takes longer? Your goals will vary depending on many factors. For example:
If you are a lifestyle blogger, you are going to want to draw readers in, have them spend some time reading your posts, and hopefully, click on a banner ad or link to a posts' sponsor.
If you sell widgets, then you are looking for the quick conversion, or, at least, brand recognition, so that when the lead is ready to purchase, they think of you.
If you sell an ongoing service such as coaching, you are going to want each blog post that the lead reads to bring them a little deeper into your sales funnel.
I could go on and on with different examples, but I think you get the picture. The purpose of your blog is not the same as the business down the street, or even your closest competitor. You'll need to make sure that you have a clear idea of the purpose of your blog.
Finally:
Finally, you'll want to consider your own abilities. I could write a detailed analysis of the changes in Facebook's' algorithm, but that takes a time commitment that I am not interested in making. Instead, I would rather spend my time writing blog posts that are around 1000 words. That is long enough to catch Google's attention, short enough to keep my readers interested, and won't take most of a day to write (or cost an arm and a leg, if I were hiring someone to do the writing for me!).
One thing that you'll need to remember is that no matter what your goals for your blog, the process takes time. For SEO purposes, you can expect to wait months before a particular blog post is indexed. There are some ways to make that happen a little faster, including sharing on social sites, creating a sitemap and submitting it using Google Webmaster Tools, and installing Google Analytics. This article on Kissmetrics also has some more ideas for speeding up the process. Even using these methods, you'll need to give the process time. You cannot start blogging for a month or two and expect to achieve all of your blog goals.
Determining your blog goals is an important part of your content marketing strategy. While it may seem like just another step in a long process, the truth is, knowing your blog goals will help you to create quality blog posts that help your business be successful.