Maintaining an active online presence is important for businesses looking to build their client base and for professionals looking to network. Your online presence becomes part of your brand. Branding yourself is a way for people to remember you or your product. Your online presence can be thought of as a hub and spoke model. The hub of you or your business should be your website. The website should contain your statement, what you do, ways to contact you, any products that you are looking to sell, and connections to related businesses or professionals.
The 'spokes' on your website are the links to external sites where you maintain an active presence. These should include forums related to what you do, the social media you choose to be active in, and being able to make your website appear on the first page of search results. The following tips can have a positive impact on your connections, how you appear in search results, and how you can manage your reputation.
Build Relationships With People In The System They Use:
Research by Google has identified an additional step that people take before they purchase a product. People ask questions and try to find additional information. Prior to the internet and social media tools, people interested in buying something might have asked their neighbors or family, but now people can ask that question on the internet and get an answer quickly. It is imperative to identify the networks that your customers or colleagues use and be where they are. This allows the answers to come from you and allows people to build a relationship with your particular brand or company.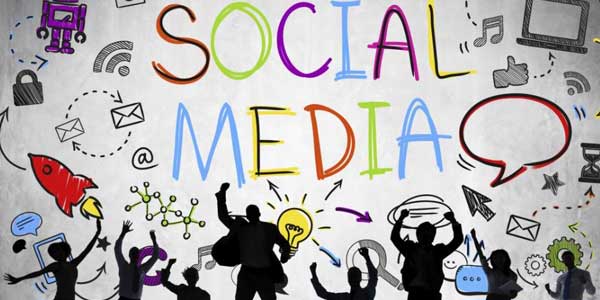 Understand Search Engine Optimization:
There are thousands of new videos, articles, and blog posts that come online. Google is able to categorize and make these resources findable. However, some of these resources become more findable than others. Hub Shout found that 91% of users will not go beyond the first page of search results. SEO requires smart content marketing to make your presentation appear when someone would be looking for it. It will seem like you are being repetitive in reproducing similar information in a variety of formats and through different channels. However, remember that people are exposed to a wealth of information and if you are not where they are looking then it is effectively like your online presence does not exist.
Use Techniques To Monitor Your Online Reputation:
Being able to connect to customers and understanding SEO is critical to being found and building relationships. To have a positive online presence it is also necessary to be monitoring your reputation constantly. Negative comments and experiences can be quickly found by existing or potential customers. There are tools to use to help manage your online reputation. Monitoring reputation is critical to maintaining the perception people have of the quality of your brand or product. There are levels of monitoring. At the base level, you can use Google to set alerts for particular keywords. In addition, being active in social media can allow you to become alert to potential negative marketing. Managing social media and utilizing the system to your advantage can help you to effectively manage your online portfolio.
Building a business or your personal brand without engaging in online communication channels will cause you to miss a large potential customer pool. There are strategies to be active online that can take your presence from lacking to findable with an effort to findable with ease. Building relationships, increasing your SEO, and managing your online reputation are three ways to elevate your online presence, ultimately increasing the traffic to your website and knowledge about your business or brand.