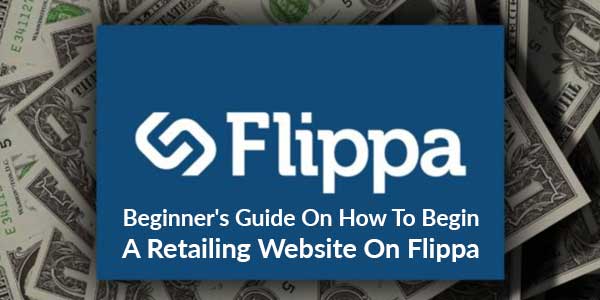 Technology is offering you a chance to earn income through an online platform. Unlock your potential by investing in the online economy. Website business is one of the viable options to invest in. You can create and sell websites. Flippa offers you the best online marketplace where you can sell your website and earn a worthy catch.
You may be a beginner. But that should not distract your determination to succeed through online platforms. A journey of a thousand miles begins with one step. Begin making the first step today. Are you aware of how to create websites? Learn how you can make it on Flippa.
We will guide you on the simple steps you take to begin selling websites on Flippa and achieve your desired success in this article.
But you may be asking yourself why Flippa is the best option for you. Why you should sell your websites on Flippa, here are some of the reasons.
Flippa highly protects you against fraud.
It is a cheaper platform you can use to sell your online asset.
In case you have a query, you can get quick assistance from Flippa customer support.
Different payment options are allowed in Flippa. Hence, you can use your preferred method.
Having given you the reasons you should make Flippa your choice, follow these steps to sell your website on Flippa successfully.
Registration:
It would be necessary to complete the registration process before you can begin selling on Flippa. Ensure you provide all the essential information. Providing accurate data is very crucial for you at this point. Give an up-to-date email, phone number, and address.
The data you provide during registration will be used for many transactions. That is why you need to give precise and current personal information. When you begin selling, your potential customers will require that data to reach you. PayPal payment is made through email. If you give correct and current email, you will reduce payment complications.
You can make your profile more attractive. Uploading a genuine profile picture will create a good impression about you to the buyer. It assures your potential buyers that they are dealing with an honest seller.
Try To Understand The Online Market:
Are you done with registration? Do not be quick to make a sale. You may end up selling a good website at a throw-away price. It will be right for you to familiarize yourself with the online marketplace.
There are so many things you can learn about selling your website on Flippa. It offers different types of listings that are good for you to know.
Different methods are used on Flippa for payment. Try and understand them. Look at various charges. It will help you to choose a suitable plan that will not cost you much. It saves you some profit.
Go through Flippa terms and conditions. It would be necessary to agree with them before using the platform. Also, learn about reserve prices. It will help you not to sell your website at a regrettable price.
Some auctions and listings may be similar to your asset on Flippa. Visit them. Examine the data that is good for you to display. Learn how best you can relay it to your potential buyers.
Have you learned enough? Take enough time to create your listing. You need to edit the seller's note section in a carful many. Note that once your listing goes online, you cannot be allowed to make further changes.
List Your Website For Sale:
You have signed up and learned about the online marketplace. It's time for you to list your online asset for sale. After listing, tell your potential buyers about your website. Ensure you give a brief and straightforward description of your website.
You may risk boring buyers if you write a full description. Just be brief on your website introduction. Give a short story about you as the seller. Tell your buyers what they are going to get by buying your site.
It is also good to offer your buyers your website features. Assure them of your role in terms of support after they buy your asset. It is an excellent way to earn their trust. Offering them after-sale service will make your buyers view you as genuine as you are.
Attract Potential Buyers By Offering Traffic Reports:
No one would want to buy something that is not going to give quick returns. Worthy of websites depends on the traffic. It is useful for your potential buyers around five traffic reports on our website. It will go to a great extent to attract bidders. Ensure you do not give a lot of traffic reports to avoid confusing your buyers.
Give Potential Bidders Data About Your Website Revenue:
It is another crucial step if you have to sell on Flippa successfully. Giving correct information about your website revenue is good. It will enable your buyers to make an accurate decision. If you inflate the figures, it will bring you a change during the process of selling.
It is always right to be honest because you are not selling once. You may damage your reputation by giving dishonest revenue figures. In case it is discovered, you will have spoilt your future opportunities.
Set Bid Options:
Carry out proper evaluation and set a reserve price for your website. It allows you to set the amount you feel is worth your asset. Your buy it now the price has to be reasonable.
Do not scare buyers by setting a price that is too high. Also, it is not good to set a low price. Low prices for your website may make it appear low quality to your buyer.
Take Your Listing Live:
You are now ready to receive potential binders. The people interested in your website will come and bid. Do not be too fast to sell your asset. Analyze all the bids. Marketing your site at the first bidder's may make you sell at a lower price than when you could have waited.
Give Replies To The Comments:
Take time and respond to all the communication from your binders.
Transfer Your Asset:
If you are satisfied with the bids and identified the winner, transfer your website. It is necessary do a little bit of research about the winner. You need to know the person you are transacting with.it will help you avoid being scammed. Complete transfer only after receiving your payment.
Conclusion:
Do not wait to make an online investment in the future. You can start today. Flippa's online platform has made selling websites easier for you. Just follow the steps outlined above for you. They will enable you to sell your online asset successfully.