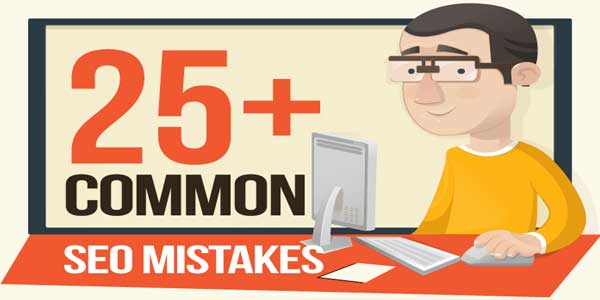 As a powerful method that can help to substantially improve your website's ranking & traffic, SEO is must used digital marketing technique. It can help improve your brand's visibility, thereby helping you grow your business in the online world. Plus, it can help boost your sales, resulting in a higher conversion rate.
However, mastering SEO can be tricky. It comprises of a range of on-page as well as off-page SEO techniques and if you are not up-to-date on the latest changes & development, then you are bound to make mistakes that can hurt your brand's credibility.
Further, since SEO is a popular digital marketing technique, there are various theories & advice on what SEO tactics work best and if you happen to follow them blindly without proper research, then it could prove costly for your business, as more of than not, these techniques are a quick-fix or a "black hat SEO" method that can get your site penalized by Google.
Hence, if you want a better optimized site and if you want to avoid any undue trouble with search engines, then here is an infographic that you need to look into. This infographic has listed down the top 25+ SEO mistakes that you might be making and provides you with effective tips on how you can rectify them immediately.
You can also download a PDF of this guide and keep it for your reference. So without further ado, check out this really amazing infographic to know what SEO mistakes you are making and fix them immediately to avoid hurting your site's ranking as well as traffic!
This Infograph is shared here after legal permission from Hosting Clues.