Fast websites and blogs get the highest traffic on the Internet. And for obvious reasons. Who has the time to wait for a website to upload nowadays? Most of us will just click on the first result we get running so we can get back to our lives.
For this reason, Google Search also tends to rank better those with higher page speed. It understands that they provide better user experience. Plus, people who don't want to wait to tend to get back to the search results, making the engine classify it as part of an increasing bouncing rate.
Thinking about it, here you will find together ten of the fastest WordPress themes for 2016, those that have been created to speed since their codes. This way, you can have a look at them and choose the best one for your new website or blog.
1.) Avada: Complete Control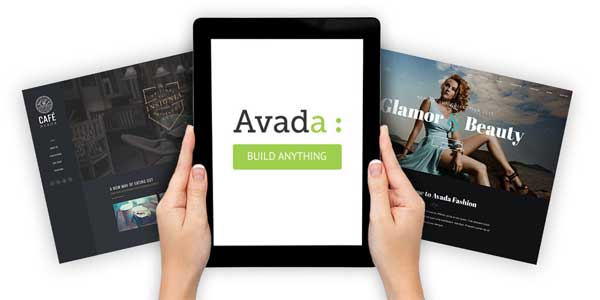 Avada is considered as one of the most powerful themes available. It has a drag-and-drop feature, it is fully responsive, and it loads very fast. There are twelve demos available for you to choose from, so you don't need to start from scratch, and you will have full control over your design. Avada is also Retina ready, has a shortcode generator, and a powerful admin panel.
2.) The Core: 17 Demos

The Core is a multipurpose theme and one of the fastest. It comes with 17 demos and a drag-and-drop page builder. There are also three slideshow tools, two premium plugins, a custom-built slider tool. You can also count on WooCommerce if you need it, a backup tool, and an event publishing tool.
3.) X: fully Customisable

X is a great option to anyone looking for a theme fully customisable. It also offers several features, such as a drag-and-drop page builder and WooCommerce integration so that you won't be disappointed. X is responsive and Retina ready. And its versatility doesn't make it run any slower.
4.) Amici: Just Like A Book

If you are looking for a theme that can be navigated like a book, then you should have a look at Amici. For this reason, it has become a top choice for restaurants and cafés, as they can nicely display their menus with it. And despite its features, it still loads very fast. Amici is also mobile and Retina ready and comes with more than 600 Google fonts.
5.) Divi: One Of The Fastest

Considered to be one of the fastest themes available for WordPress. Divi is fully responsive and comes with a drag-and-drop builder. It delivers a decent user experience and provides pre-made layouts and parallax and video backgrounds.
6.) SociallyViral: Engaging And Friendly

SociallyViral offers such a pleasant navigation experience, and it starts with the perfect loading time. Its design is friendly and engaging, AdSense optimised, and SEO friendly. It also comes with a built-in review system, newsletter/widget forms, four different loading effects, and unlimited colours.
7.) Oblique: A Colourful Theme

Oblique is beautiful and responsive. It is fully compatible with SiteOrigin page builder and comes with a portfolio page, a slide-out menu, and multiple customisation options. It is also compatible with WooCommerce. It is ready for multiple purposes, but it seems to be a great option for bloggers.
8.) Roko Photo: For Photographers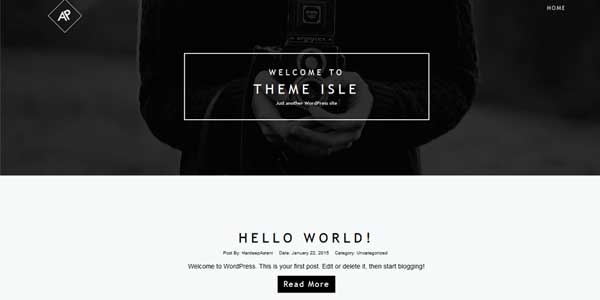 RoKo photo is a vintage-like theme that became one of the favourites of photographers worldwide. It is extremely visual and has a modern design. You can choose to use it as a one-page layout, or in a black-and-white colour. If you are looking for a theme to create a portfolio, you certainly should look into this one.
9.) MH Elegance: Attractive And Elegant

MH Elegance is a good choice to those who are looking for an attractive and elegant theme for a blog or website. Thanks to its clean code and optimised images, it allows a high page speed and SEO optimisation. The theme is also responsive and child theme ready. It has a portfolio post type and a widgetized front page.
10.) Zillah: Minimalism For Blogs

Minimalism is usually a good solution for those looking for increased loading speed. And with Zillah, you can get it without losing any charm. It is elegant and comes with a stylish typography, one of the reasons why it has been the choice of many bloggers and writers. Zillah's design is multipurpose and clean, with big featured images.
Wrapping It Up:
As you can see, it is not for lack of themes that you will have a slow loading page on your website or your blog. There are several options to choose from, and most of them are free of charge or affordable.
So have a look at their demos and decide which one will suit your needs better. It might take some time for you to set a new design, but it is better to invest your time on it than lose visitors and conversions due to a deficient loading speed.