Are you one of those who think that the internet marketing campaign starts after placing the website? Search engine optimization is a significant factor in the marketing process that emerge way before your website becomes obtainable on the internet. SEO is considered as an essential aspect most especially when you are working on a user-friendly website template.
A website template is a pre-designed web page or HTML web pages that individuals can use to plug-in their images and text content to build a website. Usually composed with CSS code and HTML, website templates permits anyone who has little knowledge about programming to set up and develop their website.
However, most experienced web developers and designers try to make web graphics more appealing and then neglecting optimization. Therefore, it is vital that you ensure that your website template is user-friendly as well as engine friendly. By that, here are five ways that you can use in making your website template SEO friendly.
1.) Responsive Website Template:
Accessing the internet through the use of tablets and mobile phone has a more significant number than those people who use a desktop to surf. Therefore, you must make your website reachable on tablets and mobiles. By doing so, your website template is now accessible from any device, and it will rank better as Google gives better ranks to responsive websites.
Moreover, a responsive website template will be able to attain your projects quickly. You will also be able to shift your website into the newer fluid design that is captivating, professional, and proficient. Further, search engine optimization must be done if you want to ensure that your website will become more popular.
By that, it can easily modify devices and desktop computers and cut the SEO time into two equal parts. In addition to that, a higher concentration will be utilized into one webpage. Lastly, you will never lose grasp of your customers and clients, and the traffic will be observed as well.
2.) Optimized Responsive Images:
Using images and infographics is an excellent way of enhancing the visual appearance of the website as well as visitor engagement. The text that you are applying in the infographics should focus on using essential keywords.
Images that are in the wrong format, too big, and not appropriately compressed will all decrease the impact and page speed of your SEO. Furthermore, making proper use of HTML accredits to images as well as crafting captions can optimize responsive images.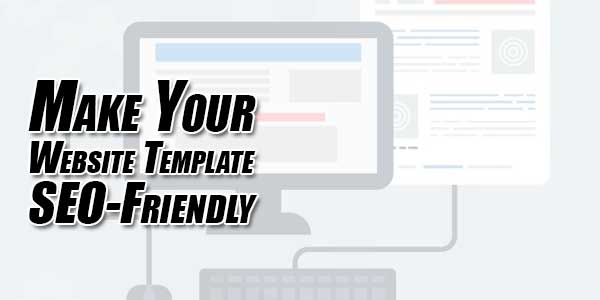 3.) Include SEO Optimized Text:
Text and crafting content has always been an essential part of a website template. The text that you are deploying is under the radar of Google. If you are using a text that is copied, or are composed of grammar and spelling mistakes, you will not outlive Google's site penalty.
A lot of content has been added on the website after it is live on the internet. You cannot position a website with blank pages. Besides, there is some text added when the site is being designed. The description and name of videos and images you have uploaded on your website must be keyword based.
The titles of web pages must be 50-60 characters and must possess significant keywords. Correspondingly, the meta description should also focus on using keywords, and the length must be 150-160 characters.
4.) Text-Based Navigation System:
Search engine and users wield the navigation system to explore various parts of a website. That's why your website should be designed and well-planned by keeping the search engine optimization in mind. By that, making the site a visible text-based so that search engines can read it is a wise option.
It is significant that you use search engine friendly technology, especially when you are using drop downs.  A drop-down menu is a list of items that appear whenever a piece of text or a button is clicked.
Web designers who are knowledgeable in SEO always recommend CSS to create menus. Flash-based menu systems and JavaScript are never suggested. Having a deep link up to three levels is not preferable and advantageous when it comes to optimization. The best and excellent thing that you can do is through the use of keywords in the URL.
5.) Redirecting:
Any mistakes that you execute while redirecting to the new version of your site can hurt your ranking and traffic. Your visitors will take a 404 error when you eradicate old pages without thoroughly redirecting to the new pages. Moreover, for search engines, that web page will not be included in the search results as it is considered as non-existent.
Moreover, using 301 redirects can protect you from losing traffic. The 301 redirects will tell the search bots that the old version has been replaced with the new version. The links from the old page to the new page will also be counted. Always keep in mind to use optimized keywords in the updated permalinks when you redirect to the new page.
Takeaway:
In today's modern world, it is essential that you construct a website that is user-friendly, engaging, and attractive. However, making it also search engine friendly is equitably significant. Therefore, designers and developers should learn the essential SEO techniques and know how websites get ranked and take the power of website templates on the next level.