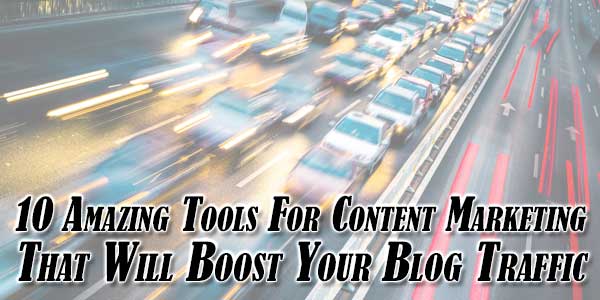 Increased blog traffic leads to increased conversions. Check out these 10 great blog traffic, boosting utilities that can make your content go viral. There are many tools onlne but here we are sharing top 10 of them below

Many content writers find that they are better able to write blog posts using Google Docs, MS Word, or other word processing app than they are if they type directly into WordPress. While these utilities arguably provide a better interface, things can become problematic when the writer attempts to copy their content into WordPress for publication. Formatting gets wonky, links are broken, and strange characters appear out of nowhere. If you use Word2CleanHTML, these problems disappear. You simply paste your text into the utility, click convert, and then paste the converted text into WordPress.

Trapit is a tool that 'traps' relevant content for you based on keywords and URLs that you provide. If you wish, you can further refine the content that you receive by using filters. If you are interested in content on a variety of topics, there's no problem. The tool will capture all of the content that you want, you just need to create another trap. The more you use Trapit, its ability to find suitable content for you will increase. You can help train the tool by giving content a thumbs up or thumbs down.

Content promotion, creating engagement with readers, building relationships with other bloggers, and finding great content for inspiration and curation, are all very important when it comes to boosting blog traffic. However, any content marketing effort is going to fail if the content itself isn't readable. This is why Hemingway is such an important tool for content writers to have on hand. Hemingway is an app that keeps writers disciplined by pointing out bad writing habits. These include overuse of adverbs, sentences that are too long, and  big words that are used when simpler terms are more appropriate.


When you are able to establish yourself as an expert in your niche, you will gain more followers, and as a result your blog traffic will increase. One of the best ways to do this is to link to authoritative sources in your content. In order to find these sources, you must spend time researching. Here's the conundrum; time spent researching is time that you are not spending writing, promoting, or engaging. The result is conflict between your need to be productive and your need to be accurate and insightful. Fortunately, if you use the research tool in Google Docs, you can perform the searches that you need to without leaving the app. Then, when you find the content you want to link, you simply click the button to add the link to your post.

Many small business owners have difficulty producing fresh blog content on a regular basis. For one thing, it is rare for a small business owner to have room on the payroll for even a part time content writer. In addition to that, many business owners and their marketing personnel are already spinning too many plates to also take on the role of blogger. Trustmypaper.com is an online content provider that can assist companies with their blogging and other content writing needs. This takes the pressure off of small business owners to keep readers engaged with new content.

The Buffer app enables you to view all of your social media from a single location, and to schedule posts to each account in advance. This gives you the ability to post and promote content on a 24 hour cycle without having to access your accounts after hours.


Searching the internet for trending content that is relevant to your audience is a time-consuming headache. AllTop takes away some of that pain by aggregating the hottest content from some of the largest media outlets and popular websites. If you are simply interested in the hot topics of the day, you can peruse content from the New York Times, Fast Company, CNN, Tech Crunch, Mashable, and other popular sources. If you create a free account, you filter the content you receive so that it is more relevant to your audience.

Skitch is an easy to use tool with an even easier to understand purpose. If you have items in your blog that you want readers to take note of, you can use Skitch to place arrows, circles, and other annotations to draw attention to that content. Skitch is ideal for getting readers to focus on social share and CTA buttons.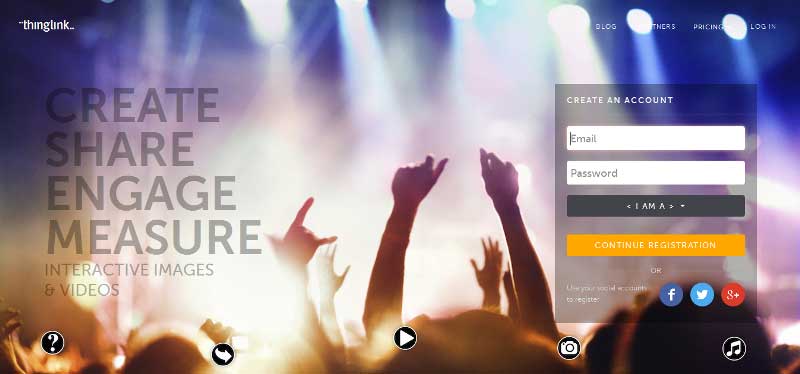 Interactive and visual content generates shares. ThingLink is an app that allows you to add both elements to your blog posts, by giving you the ability to add clickable images and videos to your posts. This functionality goes beyond creating a hyperlink that is accessed when somebody clicks an image. With ThingLink, you can create several hotspots on an image or video, all of which will result in a different action being taken when clicked.

Get reader's attention with animated presentations that you create using PowToon. While most animation apps have a huge learning curve, PowToon is so easy that you can begin creating animations almost immediately. You can then share the content you create on your blog and enjoy the increased traffic as users comment and share.