Load times have always put a huge impact on the visitors for your website/blog. Lesser the load time, the greater is the chance of keeping the visitors engaged on your portal for a longer duration of time. WordPress, a CMS cum web development platform has been serving as the backbone to several websites that are busy showcasing products/services, social messages etc. to a global audience. So, if you too are a WordPress website owner who's concerned about increasing the speed of your web portal, continue reading this post to find ten simple techniques of meeting your aim amicably.
1.) Choose A 100% Reliable Web Hosting Service Provider:
While shared hosting might seem to be a good bargain, the same is accompanied by unpleasant, slow site speed and a regular down time. Especially, if you're looking forward to publish popular stuff on your WordPress website, then settling down for shared hosting is perhaps the worst decision. Hence, I recommend opting for a a good and reliable web hosting solution such as WP Engine managed WordPress hosting which would make your website blazingly fast with zero downtime.
2.) Install A Bug-Free Cache Plugin:
It is mandatory to cache all the most visited pages on your website, followed by making them available to the next visitor. A suitable Cache plugin will do this job for you. It will generate html files for your web pages, serving them without tweaking even a single line of PHP code. WP Super Cache is an excellent WordPress plugin that serves as an excellent caching option for WordPress powered websites and blogs.
3.) Optimization Of Images Should Never Be Forgotten:
Heavy images play a vital role in slowing down your website. Thanks to image optimization techniques, you can easily optimize your images prior to uploading the same to your WordPress website. You can use Adobe Photoshop or any other suitable image manipulation software for optimizing the images in a manner that they don't affect the site's load speed.
4.) Conduct Regular Audit Of Your Plugins:
While a majority of plugins plays a significant role in improving your site's speed and performance, there are others which simply add thousands of milliseconds to your site's load time. Hence, it is recommended to perform an audit of your plugins by checking the plugins that you no longer use, the plugins which are underperforming, whether any of the plugins are calling deprecated functions etc.
5.) Keep Your WordPress Version Updated:
Every new WordPress release brings along a pool of features, functionalities and security fixes. Hence, as an attempt to maintain the flawless speed of your WordPress site, it is utmost essential to upgrade your site to the most recent stable WordPress release.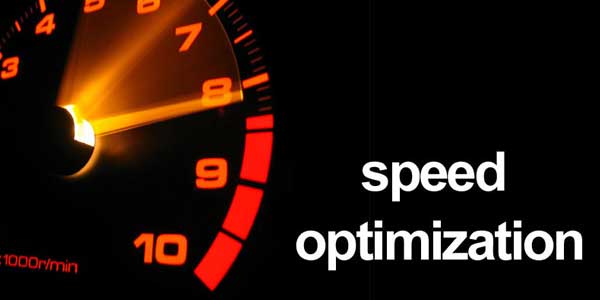 6.) Don't Delay In Using A Good Content Delivery Network(CDN):
If you're engaged in delivering the maximum amount of content via your WordPress blog/site, then choosing a reputed CDN (Content Delivery Network) is an easy way to achieve your goal. It is a CDN which will fetch all your static files(the ones placed on your site, for eg: Javascript, images, CSS etc.) and allow visitors to download them quickly by placing the same on servers that are closest to the visitors.
7.) Choose To Install A Simple And Bug-Free WordPress Theme:
WordPress is surrounded by multiple theme options wherein the webmaster can avail the flexibility of choosing between the free and paid/premium themes. If you want your site to perform outstandingly with the shortest load time, it is advised to opt for the installation of a lightweight, bug-free theme. Do remember to choose a WordPress theme with a CSS based design.
8.) Don't Forget To Clean Up The Website Database:
While the WordPress auto-save feature is a blessing for WordPress fans, the same can result in getting the database flooded with tons of Trackbacks, unapproved comments, post revisions and Pingbacks. This overcrowding of the database results in a reduced speed for your WordPress website. Hence, opt for a quick installation of a good WordPress plugin like WP-Optimize which will routinely clear up all your database's trash and maintain the speed and performance of your web portal.
9.) Turn Off The Trackbacks And Pingbacks For Your WordPress Website:
Though Trackbacks and Pingbacks are easy methods of informing the linked blogs about the latest posts published on your portal, they can affect your site's speed negatively. Hence, it is better to turn them off using the 'Discussions' tab available under the 'Settings' section within your admin dashboard.
10.) Go Ahead With Replacing PHP With Static HTML Wherever It's Required:
It's a vital fact that calling information through PHP consumes too many server resources and hence it is beneficial to replace the PHP with static HTML wherever you feel that PHP is eating up the server resources.
Wrapping Up:
With the mobile internet usage expected to overtake desktop usage in the next 12 months, having a website that loads at lightening fast speed is what you need. Hope the above write-up would have enabled you to dig deeper into the easy techniques of polishing your WordPress website/blog for an improved speed.