Marketing is the plane which flies your idea to people. If you market your product good you can have large numbers of customers in your pocket. At the end of the day, "customers means business".
In the world of boosting businesses, everyone is in a race of starting their own businesses and they won't result in little time. With an increase in a number of entrepreneurs in our global village, it began a race to satisfy the customer according to their needs but in a smart and easy way because after all customer satisfaction runs the businesses. Consider a situation in which you made a magnificent product which lots better than your competitor but your competitor is making more money and have more customers than you even though their product at a lower level than yours. What can be the possibilities of this situation? As we have stated earlier it is not your product fault but it is a fault that people do not know you or your product that's when marketing comes into action.
Offline Marketing Versus Online Marketing: Which One Is Easy And Impactful For Entrepreneur?
You can market your product offline or online or both.
1.) Offline Marketing
It is a marketing technique which does not include internet services. It may be postcards, banners, flyers and more.
2.) Online Marketing
This technique includes the internet as your guardian angel. It includes websites, subscription emails, video advertising and more.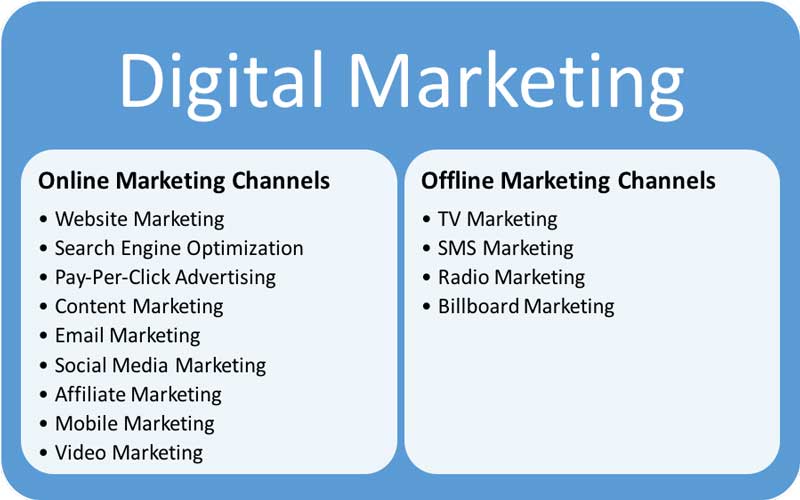 Comparison between Offline and Online Marketing
Now we compare some of the techniques and discuss some facts about offline and online marketing.
1.) Reach:
Nowadays everything is online and people prefer to do their work by their smartphones and that is quite easy. If we are using online marketing technique we can track the number of users who saw our email or our content on the web, we can also divide them according to region, we can group them according to their like or dislike or how much time they spend on our content and on which content. All this data then can be used to upgrade our marketing strategy according to peoples.
Now if we are offline marketer, it is quite difficult or I should say impossible to keep track of our reach report. We will not be able to generate strong analysis on which content is getting viewed or which content has a better impact on customers.
2.) Feedback:
Customer feedback is the most important thing from starting a business to running it. Online marketing does have a better way to gain customers with feedback and reactions. We can also filter it according to areas and gender and many more.
While offline marketing does not support strong feedback customer. We have to go to each person for feedback which eventually leads to labor and labor lead to cost. Also, no proper and filtered data will be there to running up analysis.
3.) Specific Time Duration:
Yes, if you are talking about offline marketing there is always a time constraint. You usually have time duration to market your product.
Online marketing has great exposure to long term marketing. You do not need to worry about time or contract or even amount of your marketing materials, you just simply post it on the internet and it will be there if you worked on it properly.
4.) Area Coverage:
Offline market has a limited area for your marketing activities and remembers that limited area also needs a cost for marketing.
But internet marketing needs no boundary for areas and taxes. You put your content on the internet and it flies throughout the world remember no cost.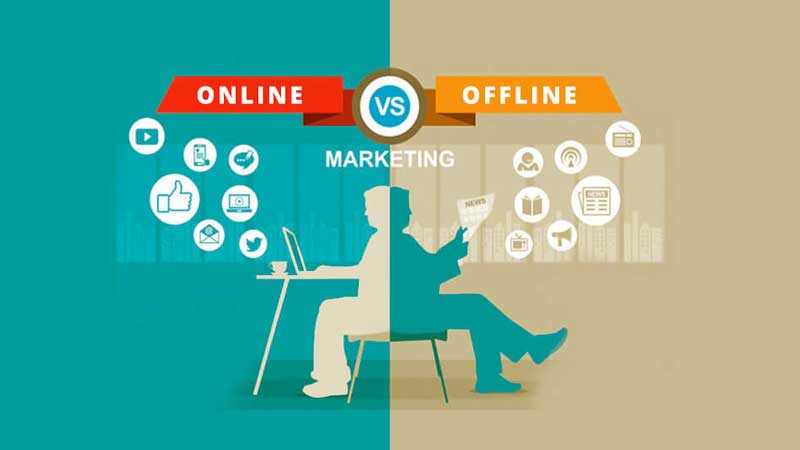 Conclusion:
Comparison between offline and online/internet marketing suggested that internet marketing is easy and helpful in approximately many ways. Also, it does have good support of cost-cutting techniques which is the most precious part to attract towards online marketing.
Even offline marketing is better for your business if you have a website for your business, it will get a higher recommendation.
We want to do our business-related operations smartly and effectively and online marketing has all the weapons to win us the customers for businesses because at the end "customers means more business".